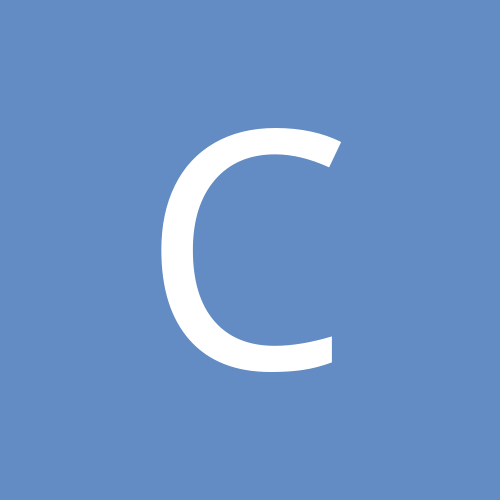 Content Count

104

Joined

Last visited
Community Reputation
0
Neutral
Not making the playoffs has been bugging me for a day and a half now... could you just give me something on that - Eagles record prediction...or why anyone else in the NFC east is going to be better than .500...your NFC playoff teams...just a 'something'? Doesnt need to be well thought out even explained- could just be a hunch. I'm a hunch guy myself. (But if I were you I would say nothing- that way I'll just think of it 7 times a day or so until the playoffs get here and hopefully I can put up an A-Ha!!! post.)LOL

I'll throw Mack Hollins in there too? As much as I like the Birds here in PHL-which isnt as much as the bleeding green faithful- I just don't really think this team is gonna be fantasy productive. they may win another SB this year or next, but I wouldn't be shocked if they didn't have an RB or WR that gets 1000 yds. Actually if I could get 4:1 on it I'd put the number at 930 and still take the under. Agholor seems like a value startable type and Ajayi may lose my bet for me, but this team isn't where I am mining FF numbers.

.....BUMP..... dont want to see this thread go away, its what i live for these days. i may just type the F word like 60 times and get my account shut down

Wow, thanks for bumping this thread...for some reason I really loved reading it this morning. Catch me up though, who did u draft or trade for since April? No AR, Cobb out, you got lucky with Antonio(who I've always loved and knew he had it in him!)

I'll go David Gettis kinda long term. Gets some play this year and is at least the wr2 there next season..maybe higher.

The term 'floor' just might not quiet capture the magnitude of what CJ appears to be compiling statiscally this yr??... If he continues it may very well necessitate some new FF verbage. I can't even begin to think of how to move this guy... and somehow I still hold out hope that he may become dependable/startable asap? But thats what I get for taking him in the 1st round, and somehow getting stuck on past performance/talent and overlooking other factors I guess? Sometimes I just cant get my mind to pass on certain things... Like the promise of Jerry Porter, for example. Or my current daily draw to (STL)Steve Smith's 2009 line of 107-1220-7?? Its like a drug or the old girlfriend that just haunts ya... I think by the time I would actually give all the way up on CJ, he'd probably be worth about TO, Janikowski and a pick switch.

JCharles for 20-100 is a little whack, but i'd like to see it.

...and if one guy could say sometyhing glowing about lafell in this one,I would appreciate it

Does this mean Royster is the guy? Couple good games to finish the season

What's with the QB situation in AZ? Warner just said he thinks It's Kolb and that last yr he was learning the system. Skelton looked OK to me at points- and I think Kolb could be good. How is it though that A.neither QB gets drafted in our Zealots league B. everyone still talks about LArry Fitz as being the solid 2-5 overall WR C. How are Floyd and Andre Roberts held optimistically by owners? I mean I love Fitz, but does this mean if Matt Flynn were his QB that people would put him up with Calvin Johson? It's not like we think Beenie and Ryan Williams(who lots of folks also seem to love) are going to combine for 2400 on the ground w 30td. These elements just seem strange to me when I see the likes of Sanchez,Tebow,Gabbert,Locker,Cassel and Smith being drafted w confidence as backups. IS it a wait and see who gets the nod and rush to the waiver wire? I think both of these QBs are better than Dilfer and apparently if people are drafting the WR3 in Zona then they must think that someone is good enough to be a backup on a fantasy roster, but none of us did. I mean, for goddsake I took Anthony Armstrong with pick 25??? OK, so Im a jackass, but stick to the topic

Is it widely held that Mendenhall is worth anything this year, I dont really get that feeling and havent seen anything like that. Not that I've seen alot of Redman hype either, but I just assume its Redman with a mix of the other kids in the backfield. Due to the injury/timing of Mendy?

No way he lasts til 3.07 adp soemone is always gonna overdraft julio... i took him 2.08 in the zealots startup which I guess could be a reach, but 3 guys choked when I did and would have loved to steal him afew picks later. If you love a guy, youre probably not alone, and reaching-a round- or a few picks is cool. I think he is an easy top 5 possibility... there are a few others, but i dont love them for my own reasons. With your draft spot you can get a great RB in rd1 and you could take another in the second but you wont get AJ green or julio in the 3rd. I guess you could try to trade down a bit gaining in another round, but how far? If you love him,grab him- its not stupid. Or trade and live the possibilty that u dont get him and just move on.

I like your thinking on 2 of my wrs here... FWIW Nuts, where do u have D Thomas and do u have any Lafell optimism?