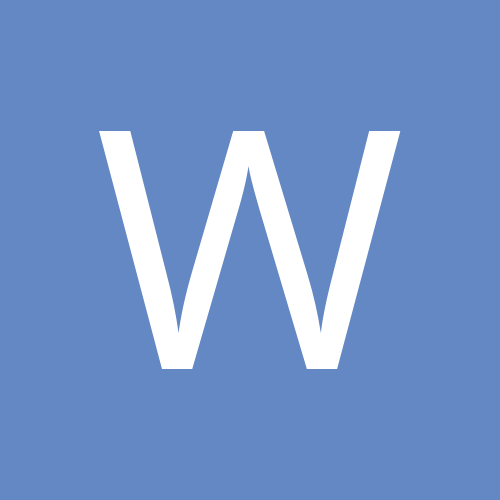 Content Count

58

Joined

Last visited
Community Reputation
1
Neutral
This thread has gone in some wild directions lol

It was the yahoo standard deadline. I think November 10. This happened back then, but this guy has been crying ever since, and with his little benching his whole team stunt, I wanted to get some outside opinions

Actually, he's just been really unlucky this year, and always seems to be facing a team that goes off. He said he wanted to shake up his team. There are a ton of trades in our league. Never has one been vetoed by me as commissioner. I was simply being active and sending out offers at the deadline. He responded. End of story

His qb was Stafford, so Goff definitely made sense

I don't see much wrong with the trade.. I gave away the #1 WR who had been balling every single week, as well as a top QB. now QBs might be easier to replace, but that's the player he requested when I asked him to look at my team.. The real problem is this owner feeling like he needs to police every single move that's made. He's the sole reason we don't have a veto rule. Few seasons ago he traded me Shane Vereen, who had a huge game on MNF. He proceeded to call his inner circle and get them to veto the trade. Basically he cries about any move that doesn't benefit him or his little group of buddies

That's a rule I can agree with, but not one that we've ever used. Other teams have made trades with out of contention teams this year, so it's not like I'm the first.. This guy is just bitter, he even admitted to me that he was mad cuz if he'd known, he would've offered his OBJ and Cam to the Hill and Hunt owner

So I am the commissioner of our league. At the trade deadline I traded away Thielen & Goff for Tyreek Hill & Kareem Hunt to the last place team. One of our owners got really pissed saying it shouldn't have gone thru. Now he's trying to get everyone else riled up about it. He's basically gone rogue, and is trying to bench his whole team this final week because he's playing against his buddy who's in the playoff hunt. Here's the thing.. In asking for Hunt, I offered Thielen, and if he wanted anyone else to give up Hill as well. He asked for Goff, so I jumped on it. There was zero collusion. I merely reached out to a team out of contention. I was ready to give up Michel as well but he accepted. What was I supposed to do, say "nooo take this guy too" 2 questions: Was I wrong to push the trade thru? What do I do if he tries to bench his whole team to benefit his buddy?

1/2 ppr flex spot. Need 1 guy Chubb v ATL Sony @ TEN Edelman @ TEN Marvin Jones @ CHI My starters are: Hunt and DJ Hill, Juju

Not really.. Ty Montgomery, Derrick Henry, Riddick. Etc

Should I trade away Juju for Aaron Jones? I am in desperate need of RB help. Im 3-5, and can't afford many more losses. With DJ on bye, and Sony likely out for a few weeks, I need to add an RB My RBs and WRs: DJ, Sony, Chubb, Smallwood, Royce Thielen, Juju, Edelman, Marvin Jones, Trequan

Throwing in Edelman for Tate would only affect my WR3 situation, as well. My WRs and RBs: Thielen, Juju, Edelman, Trequan DJ, Sony, Chubb, Smallwood, Royce With the Sony injury I was trying to get some more consistency out of my RBs

Yea, I would be getting Mixon Any reason as to why you'd want Edelman over Tate? They are pretty interchangeable imo

Would you trade away David Johnson for Joe Mixon? Or are you curious at all to see how things change for DJ now that Mccoy is gone?? I feel like even if DJ does get it going, Mixon is basically already in that position.. Also the Mixon owner is tilting on Tate for some reason and he's a Pats Homer. I could probably throw Edelman in and get Tate in return Thoughts??

I was just tired of having a bunch of bad situations. -The kerryon timeshare, not to mention Blount vulturing goal line work. -Drake not being used enough/properly -we all know the deal with Amari I may have sacrificed some depth, but I think I can make up for that

Ended up getting this trade after his Ajayi went down I send: Kerryon, Drake, Amari I get: Sony, Bilal Did I dun goof?