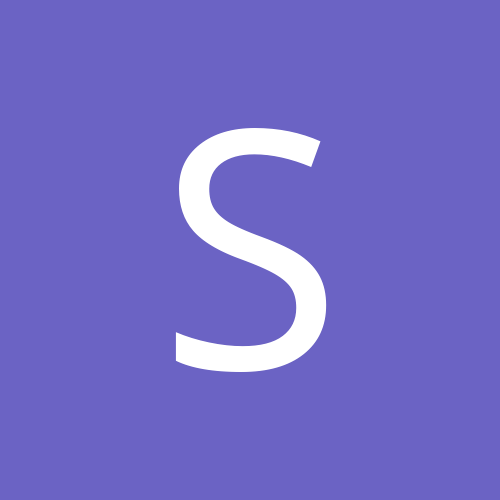 Content Count

146

Joined

Last visited
Community Reputation
0
Neutral
Someone just dropped Corey Davis and I can't decide who to drop. I am leaning towards Allison simply because he is the 3rd option at GB What do you guys think?

Thinking of benching Kareem Hunt for either Kenyan Drake or Devontae Booker. Would you do it?

I love the ROTW rankings, but I don't understand how Alex Smith is getting no love. He is the 21st ranked QB behind the likes of Andy Dalton, Carson Palmer, Carson Wentz, and Eli Manning. It's only 2 games in, but he looks like he is about to have a career year. He's got 3 of the best playmakers in the league to throw to (Kelce, Hill, and Hunt). The only thing I can think of is a tough schedule? Or are we just expecting him to go back into his role as a game manager?

Swoboman87 replied to RaiderHater's Revenge's topic in FFToday Board

2 weeks in and there is still no one worth using a top waiver spot on. I'm going to hold off until that inevitable major injury occurs.

We'll see what happens when Hernandez comes back, but Welker is going to be the man as long as Hernandez is out.

I was drunk last night! I still think Torrey has a good game though.

Torrey Smith is the #1 fantasy WR this week with 150 yards and 2 touchdowns.

What you've just asked is one of the most insanely idiotic things I have ever heard. At no point in your rambling, incoherent question were you even close to anything that could be considered a rational thought. Everyone in this room is now dumber for having listened to it. I award you no points, and may God have mercy on your soul. But seriously, what kind of fantasy football league allows teams to drop players on a bye only to pick them up afterwards. You've got to draft with bye weeks in mind.

Why should anyone panic? We have no word on how serious Ben's injury is. For all we know, it's not that bad and he'll be back within the next 3 weeks. That having been said, if the injury is serious than Wallace owners should panic. Heath Miller should be alright.

There's absolutely no point in moving Mathews right now considering his easy schedule after Denver. Stick with him. His 6-8 points per week is going to turn into 10-12 points per week. Bal, Cin, Car, @NYJ are all pretty good match-ups for him. Have faith. He is never going to be what you thought, but you will get solid RB2 numbers from him soon enough.

From now on I'd start Flacco at home.

Frank Gore has two bad things going for him. 1. He's got a very tough run schedule for Weeks 11, 14, 15, and 16 2. He is injury prone That having been said, Gore is going to be solid as long as he doesn't get hurt. I expect him to get shut-down against Chicago in week 11 and New England in week 15, and I don't think he's going to do too well week 16 against a surprising Seattle defense. I am trying to acquire Kendall Hunter just in case...but that's probably because I am bitter for not having Gore. In your case, you could probably do better than just Colston.