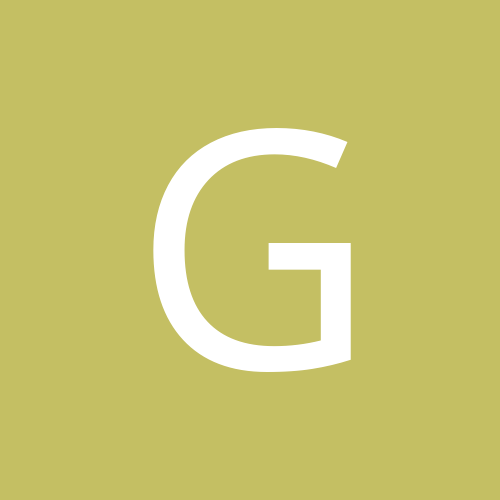 Content Count

2,644

Joined

Last visited

Days Won

3
Community Reputation
56
Excellent
Running game anyone? No Orlando Franklin, no Ryan Clady or Manny Ramirez in the trade to get Shane Ray. This offense can't function at a high level without protection fellas. Not saying stay away from but a downgrade is inevitable.

This. Personally I'd rather take a skill position player & if he doesn't pan out, then drop your worst player to pick up a bye week fill in QB. Not to mention you're going to be second guessing yourself every week on who to start & when your bench QB scores more points than your starter it's going to annoy you.

Read the rule change. It states if the defense returns a PAT or 2-point conversion for a touchdown then they will get awarded 2 points now. Giraldi02 provided a good example of why teams may choose to kneel on it.

DGB has the talent, & what I believe is a good situation for him. A QB that can get outside the pocket & make some schoolyard plays once the play breaks down.

No point in explaining this any further

2/3 of my championship teams had Gostkowski last year. Was pretty much a lock for 8+ points a week which was huge. Otherwise, it's a crapshoot. Wait till the last round & stream on a weekly basis is the preferred method with the position.

Agree with the above comments. A prediction of a player being a bust with no predicted stats to serve as a measuring stick is basically useless. If Gordon can't develop his pass protection skills & footwork (ex. Bishop Sankey) & sees no significant playing time, then you can label him a bust as a rookie. But we still don't know if Sankey is a bust since he rarely saw the field in 2014. Is that on him? Absolutely. Doesn't mean he can't develop into a RB2 in his sophomore campaign. I just wish if GFIAFP makes a prediction, he'd back it up with a statistical prediction as well.

PBR >>>>>>>> Bud Light/Coors Light

Yes & no. I think in an auction draft, you'll see a huge difference between good auction drafters & newbies. Newbies will spend all their money on 3 studs & round out their rosters with scrubs. Good drafters will get one stud & load up on a bunch of tier two players. This results in solid depth & a more competitive squad.

With Jerrah saying he'd toss out a 1st rounder for a game changing RB, how could the Vikes not take this deal? They get ample compensation for a guy who doesn't want to be there & Dallas gets another piece to the puzzle. Also, if AP were to land in Dallas, how is he not the consensus #1 FF player drafted next season?

NFL Network reporting Fowler will miss the season with a torn ACL. Bummer for Gus Bradley's defense, &hopefully the kid gets healed up for 2016.

Didn't look good on how his knee buckled. Tough break for the Fowler & the Jags.

This is what I was thinking. So at the 23rd hour another owner bumps the bid $1, the 24-hour timer restarts again? Training camp would start before you ever get finished. The auction drafts I've done are where an owner nominates a player for $1 & everyone can bid with a 15-second timer restarting each time the bid gets raised. Total draft time takes about 3 hours but gives each owner ample time to place bids. Used ESPN personally & have enjoyed their auction set-up. I only do one auction style redraft each season but it's one of my favorite leagues. A much different strategy compared to snake drafts. It allows you to target your top end studs as well as sleepers. Plus the fun of trying to drive up bids on a player that you have no interest adds another strategy. I did this last season & ended up going too far with this strategy. Got "stuck" with the player I bid up. That was Jordy Nelson. Sometimes it works out in your favor & sometimes it doesn't. Strongly encourage anyone who hasn't done an auction draft to try it this season.