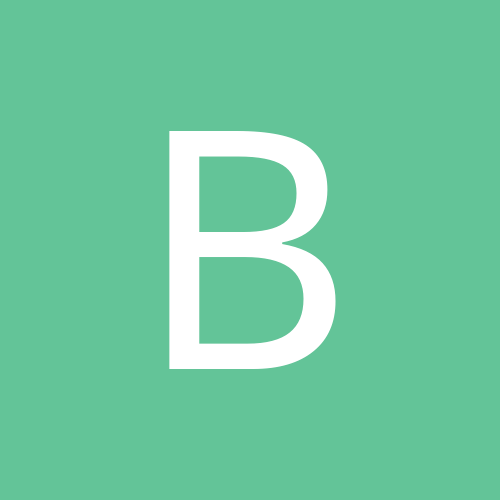 Content Count

5,660

Joined

Last visited

Days Won

5
Community Reputation
412
Excellent
He said this too We are socialists. We are the enemies of today's capitalist system of exploitation . . . and we are determined to destroy this system under all conditions." - Adolf Hitler 1927

"In view of the large families of the Slav native population, it could only suit us if girls and women there had as many abortions as possible. We are not interested in seeing the non-German population multiply…We must use every means to instill in the population the idea that it is harmful to have several children, the expenses that they cause and the dangerous effect on woman's health… It will be necessary to open special institutions for abortions and doctors must be able to help out there in case there is any question of this being a breach of their professional ethics." - Adolf Hitler 1942

Al Gore: Northam Can Make Amends for Blackface by Opposing 'Racist' Gas Pipeline This proposed pipeline is a reckless, racist rip-off," Gore said of the Atlantic Coast pipeline, according to the Associated Press. "This is an ideal opportunity for [Northam] to say, 'I've seen the light.'" https://www.nationalreview.com/news/al-gore-ralph-northam-can-make-amends-for-blackface-by-opposing-racist-gas-pipeline/

Dem 2020 hopefuls Harris, Warren say they embrace idea of reparations for black Americans: report https://www.foxnews.com/politics/harris-warren-embrace-reparations-for-black-americans

Man who shot at California cop previously deported, arrested but cops wouldn't honor ICE detainer, feds say The illegal immigrant killed Sunday in a shootout with a California cop had been deported three times and arrested and released over ICE's objection on several occasions -- including cases involving the very department whose officer took him down in a dramatic exchange caught on her body cam. https://www.foxnews.com/us/man-who-shot-at-california-cop-previously-deported-arrested-but-cops-wouldnt-honor-ice-detainer-feds-say

Hate crimes and hoaxes: 10 campus stories debunked in 2017 https://www.foxnews.com/us/hate-crimes-and-hoaxes-10-campus-stories-debunked-in-2017 Remember when a black cadet at the Air Force Academy said he found a racist message in his dorm? That prompted Lt. Gen. Jay Silveria to say, in a speech that went viral, "If you can't treat someone with dignity and respect, then get out." Turns out the episode was a hoax; the cadet had committed the hate crime all by himself. OK, but what about the 2014 Rolling Stone article "A Rape on Campus"? That had its own problems: The piece included a discredited story about a rape at the University of Virginia involving the Phi Kappa Psi fraternity. And the venerable magazine settled a $1.65 million defamation suit earlier this year as a result of the false claims. One student at the University of Michigan faked an attack because of what she called a post-election "surge in hate crimes." At Michigan State University, all it took was one misplaced item and the entire campus went into a racial uproar. MSU President Lou Anna Simon released a statement commending one student for her "courage" in reporting a "racial incident" involving a noose on campus. There was just one problem: The noose turned out to be a lost shoelace, which university spokesman Jason Cody said "was not directed at any individual." But at a school in rural Minnesota, one piece of paper, which turned out to be a hate crime hoax, actually resulted in classes being canceled for a day. In New York City, a Pakistani-American college student claimed that three masked men racially assaulted and robbed him, but the Queens College student recanted his story in May following a police investigation. At Capital University in Columbus, Ohio, a student claimed to have had a hate-filled note taped to his door with racist and homophobic language – but after campus police investigated, the student admitted to false reports. In 2015, he pulled a similar stunt with a note containing racial slurs and swastikas. The police at the time didn't find a suspect, but the campus community hosted an inclusivity march to combat possible hate crimes. In the fall of 2016, he also reported being attacked by a white male, which turned out to be fabricated as well.

Jussie Smollett's alleged hate crime hoax sheds light on similar phony accusations Ex-Drake student Kissie Ram guilty of lying about racist note NY woman Adwoa Lewis falsely claimed teens yelled 'Trump 2016,' found hateful note Kansas man Dauntarius Williams admits to tagging his own car with racist graffiti: police NYC Muslim woman's claim that three men taunted her on train, yelled 'Donald Trump' was false Indiana organist admitted to painting phrase "HEIL HITLER" on church wall after election results disappointment Ex-Indiana State University professor accused of creating fake anti-Muslim threats Former Capital University student fabricated hate crimes to 'get attention' https://www.foxnews.com/us/jussie-smolletts-alleged-hate-crime-hoax-sheds-light-on-similar-phony-accusations

"Celebrities, news commentators and even presidential candidates weighed in on something that was choreographed by an actor." — Chicago police Superintendent Eddie Johnson

CNN's Van Jones compares Jussie Smollett to Jackie Robinson: 'This is the fall of an icon' https://www.foxnews.com/entertainment/cnns-van-jones-compares-jussie-smollett-to-jackie-robinson-this-is-the-fall-of-an-icon CNN's Don Lemon: It's 'not his fault' Jussie Smollett lost in the 'court of public opinion' https://www.foxnews.com/entertainment/cnns-don-lemon-its-not-his-fault-jussie-smollett-lost-in-the-court-of-public-opinion

New York officials face backlash over 'congestion' tax push With Democratic Gov. Andrew Cuomo's backing, the proposed charge would be imposed at all Manhattan points of entry below 60th Street. While the price has not been set in stone, a report commissioned by Cuomo's office recommends cars entering Manhattan during peak hours be charged $11.52, and trucks be charged $25.34 – on top of any bridge tolls . . . Phase one, meanwhile, already has been enacted as New Yorkers riding below 96th Street started seeing increased prices in their taxis, Ubers and other rides for hire since Feb. 1: $2.50 for yellow cabs; $2.75 for Uber, Lyft and Juno; and 75 cents for ridesharing cars. Cuomo reportedly says the Metropolitan Transportation Authority can gain $1 million a day from the new surcharges. https://www.foxnews.com/politics/new-york-officials-face-backlash-over-congestion-tax-push

I'm not gonna say, yet, until he says out his mouth that it was fake and the s--- was staged. I don't want to completely blame him because… somebody that I was talking to, they said police in Chicago are racist and so they might probably be trying to frame him and make him look like he's a liar," Cardi B said in the video Actress Alyssa Milano tweeted that staging an attack is "wrong in so many ways" before expressing difficulty believing Smollett would do such a thing. "No one could be that hurtful? To stage this? Right?" she wrote. "To f--k with all of us by playing into our weaknesses & make it even harder for victims to come forward?! No one could choose to be that hurtful? Right?! RIGHT?"

If she wants to come back all she has to do is walk across the southern border.

There is so little racism in the USA it has to be manufacture.

Since 1976, when the DOJ began keeping track of public corruption statistics, there were 1,731 people convicted of public corruption in the Chicago area. In the same time period, there were 1,534 people in Los Angeles, 1,327 in New York, 1,165 in Miami and 1,159 in Washington D.C. "These five districts, Chicago, Los Angeles, Manhattan, Miami and Washington D.C. led all of the 93 federal judicial districts for the 47-year period since 1976," according to the report. The state of Illinois did not fare much better in the report, which examined convictions per capita. The District of Columbia led with 1,159 convictions (17.24 per capita) in the same 47-year period, followed by Louisiana with 1,202 (2.57), Illinoiswith 2,102 (1.63), Tennessee with 1,015 (1.54), and New York with 2,860 (1.44). https://www.foxnews.com/us/chicago-is-most-corrupt-big-city-illinois-third-most-corrupt-state-in-country-study-finds

The company said that within 15 years it could have employed as many as 40,000 workers in the city in 8 million square feet of office space. It would have invested over $2.5 billion in the Long Island City neighborhood in the borough of Queens.