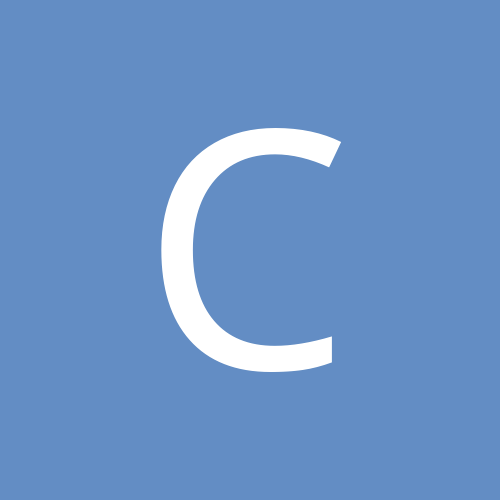 Content Count

24

Joined

Last visited
Community Reputation
0
Neutral
Well that sucks. I only have 2 WRs that are my starters, Theilen and Sanders. I have Anthony Miller on my bench, but don't like the matchup with the Rams and he hasn't been doing that great and I just picked up Dante Pettis. Denver will be without Chris Harris, so I am thinking of playing Pettis, but then I would have 2 SF players (Kittle and Pettis). I could throw Jaylen Samuels in at TE instead, but Kittle has been solid.

Yeah, I am not quite sure what to do. Stick with the consistency of Kittle or go for it with Samuels for potential upside. Also, the Steelers have been saying they will use a committee, but I think Samuels will get his touches/passes. Decisions, decisions. I am 12-1 and feel like I should just keep riding with my lineup that I have basically used all season, but like the chance of being able to use a RB in the TE position.

I am actually debating this for my lineup. I have Kittle, but am thinking of putting in Samuels in his place as a TE....

I was offered Marlon Mack for Marquez Valdes Scantling. My team is as follows. I am thinking this is a decent trade, although I don't expect much from Mack, but it would give me RB depth and seems like maybe Cobb and Allison will be back this week. QB: winston RB: hunt, yeldon, collins, R Jones, Fournette (IR) WR: jones, boyd, sanders, stills, C Daves, Keke, Marquez TE: Brate

I was offered Melvin Gordon for Kareem Hunt and Emmanuel Sanders PPR WR: J Jones, E Sanders, L Fitzgerald, K Stills, C Davis, T Boyd RB: K Hunt, J Conner, A Collins, A Peterson, C Ivory I feel like I could afford to give up Sanders with the WRs I would have left, maybe pick up someone off waivers. Hunt isn't being used in the passing game like he was last year. Thoughts on this trade? I am 0-3 so far.....

Okay cool thanks. Definitely a Chargers fan but for fantasy football that doesnt matter. Ill keep it as is.

WR: Julio Jones, E Sanders, L Fitzgeral, K Stills, C Davis, T Boyd RB: K Hunt, J Conner, A Collins, A Peterson, C Ivory

Someone offered me Mike Williams for Adrian Peterson? Should I take it? I feel like AP won't last long this season and Mike Williams is just getting started.

Thanks. I haven't ever really done any trades in the past as I am not the best at figuring out if I am getting a good trade or not.

Trying to figure out how I did in my draft, I had the first pick. 12 team PPR, QB, WR, WR, RB, TE, W/R/T, W/R/T, K, DEF, BN, BN, BN, BN, BN, BN, IR QB: Matt Ryan WR: Adam Thielen, Allen Robinson, Corey Davis, Emmanuel Sanders, Kelvin Benjamin RB: Todd Gurley, Christian McCaffrey, Kenyan Drake, Lamar Miller, Tevin Coleman, Bilal Powell TE: George Kittle K: Matt Prater DEF: Baltimore

Good points. Seems like I don't have enough leverage to do anything. Trying to figure out how I can get out of the cellar lol. My team did awesome last week, 142 pts, but I think that was an anomaly. Maybe I'll ride with my current team one more week to see how they all do then go from there.

Me: Mariota, Fitzgerald, D. Thomas, M. Ingram, T. Montgomery, H. Henry, Chris Thompson, D. Murray, D. Hopkins, J. Winston, W. Gallman, A. Cooper, Mike Williams (2-4) Them: D. Prescott, M. Evans, Desean Jackson, M. Gordon, L. Fournette, J. Reed, C. Hogan, A. Rodgers, J. Landry, A. Jeffery, J. Graham, M. Gillislee, T. Cohen (5-1)

lol that is what I thought. This is why I don't do trades. I have no clue what I am doing. What if I throw in Amari Cooper as well.

I am trying to get Melvin Gordon from another team. Do you think me offering Demarco Murray and Chris Thompson would be a good idea?