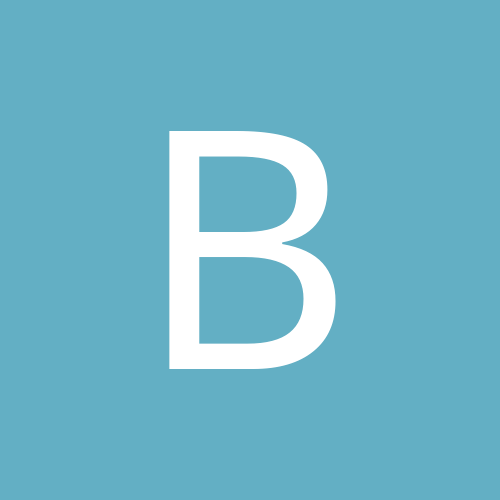 Content Count

2,015

Joined

Last visited

Days Won

3
Community Reputation
110
Excellent
About BufordT
Rank

FF Geek


Birthday

10/08/1968
Gocolts must like this news

Don't really know, don't really care. Wasn't really my point. I was just saying. But if I were to take a guess at your questions....I would say they tried to release the tapes at a point when the most damage would be done. Obviously, it didn't work.

This Robert Byrd? Not a Hillary fan either but I would say Sen Byrd was an ok fella and has done more for civil rights in this country than most. In 2010, even the NAACP released a statement honoring Senator Byrd and mourning his passing: The NAACP is saddened by the passing of United States Senator Robert Byrd. Byrd, the longest serving member of congress was first elected to the U.S. House from [West Virginia] in 1952 and was elected Senator in 1958. Byrd passed away this morning at the age of 92. "Senator Byrd reflects the transformative power of this nation," stated NAACP President and CEO Benjamin Todd Jealous. "Senator Byrd went from being an active member of the KKK to a being a stalwart supporter of the Civil Rights Act, the Voting Rights Act and many other pieces of seminal legislation that advanced the civil rights and liberties of our country. "Senator Byrd came to consistently support the NAACP civil rights agenda, doing well on the NAACP Annual Civil Rights Report Card. He stood with us on many issues of crucial importance to our members from the reauthorization of the Voting Rights Act, the historic health care legislation of 2010 and his support for the Hate Crimes Prevention legislation," stated Hilary O. Shelton, Director of the NAACP Washington Bureau and Senior Vice President for Advocacy and Policy. "Senator Byrd was a master of the Senate Rules, and helped strategize passage of legislation that helped millions of Americans. He will be sorely missed."

Just checked out the video on youtube....still cracks me up for some reason.

I'm sure every network out there has some unreleased gossip hidden in a vault somewhere.

Well alrighty then. Just googled reddit-northam-virginia and 4 or 5 links on this topic show up on page 1 so....

https://www.tampabay.com/opinion/columns/carlton-a-republican-in-blackface-not-a-good-image-20190127/

There will never be another golf analyst like him. Nantz/Hicks are completely interchangeable imho but how does Faldo keep his gig. He's pretty not good.

Excellent question....... 12 years ago!!

Chris Matthews just did a segment on msnbc. This'll get played out all weekend long on every news channel and he'll eventually resign. Dem's are already calling for his resignation. Somebody obviously didn't do their job. And how long did he think he would get away with this? Side note: The VA Lt Governor is black.

5 yard line? 1 yard line?

BufordT's solution: Sudden death, no kickoff. Make the coin toss winner make a tough decision. Either go on offense starting at your own 10 yard line or defer.

The Iron Sheik that is. Caught this on amazon prime. If you liked the doc's on Ric Flair and Andre the Giant you'll love this one. Easily the best wrestling doc I come across. Had some material I've never heard before like some promoter from Minnesota offered $100,000 to the Iron Sheik if he would break Hulk Hogan's leg and not lose the title to him.