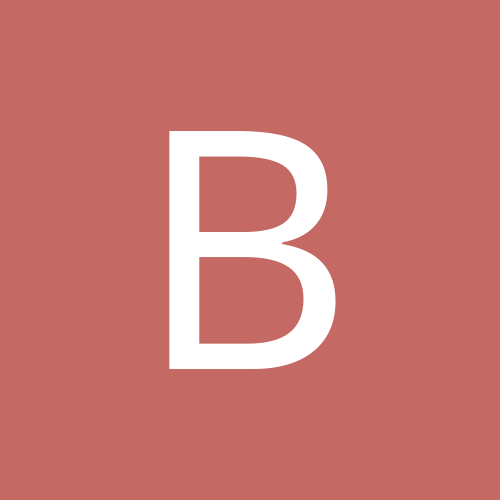 Content Count

2,881

Joined

Last visited
Community Reputation
9
Neutral
About Belushi
Rank

FF Geek


Birthday

11/16/1973
I benched Floyd this week, so he's guaranteed to have 100 yards and a TD. Start him!

I dropped him in a 12 man and no one's picked up him. Concussions have ended his previous seasons, and this one sounds like it will keep him out a few games. And he hasn't produced even when healthy. I see no upside there, he's safe to drop.

I hope he comes around. I've got H. Miller but I don't have enough room on my bench for 2 TE's, so I'm dropping Miller and relying on Cameron for the rest of the year. And yes, I've tried trading Miller to everyone I can think of and no takers. I hate dropping the #12 TE in my league, but with RB injuries I need the spot.

Stacy is only ever good if he gets a high volume of carries. Given how bad the Rams have been and how effective Cuningham has been, I don't see Stacy getting the volume he needs to put up good numbers. He's not a special back, he's just a guy that can carry the ball 20 times a game.

I could be wrong, but I'm really not getting the hype for Hillman. He's had plenty of opportunities and wasted them, despite being on a great offence. This isn't some rookie who's potential we don't know about. And he'll be splitting touches with one or two other RBs, and they are more likely to get the goal-line carries. I prefer McFadden to Hillman. MJD isn't getting many touches, and no one seems sold on Murray.

Gerhart downgraded to DNP in practice. Get the Storm hype train rolling!

I picked him up. I had no one else named Storm on my team.

Well, I've got Storm Johnson on my bench (mostly because I like his name). I was thinking McFadden may be better for that spot. If MJD isn't getting touches, McFadden is a 3 down back (on an awful team). If the Raiders start to go more run-heavy, maybe McFadden puts up enough points in a PPR league to be a flex play? I'm not dropping Lacy for him, but there's not allot of starting RBs getting 10-20 touches/game on waivers.

Saw this Rotoworld article about Sporano focusing more on the run, and McFadden being the lead back. He's on waivers in my league. Is he worth a stash as an RB3/4? http://www.rotoworld.com/player/nfl/4649/darren-mcfadden

Something tells me that if his name was Joe Smith he wouldn't be getting any attention at all. The team is terrible, constantly playing from behind, and they have one of the worst O-lines in the league. Add in the fact that they have a 3-way competition for carries in the backfield, I don't see how he's someone you really want to pick up unless you're in an 18 team league.

I offered him to the Gio owner for Ingram. But if he doesn't bite I have no problem holding onto him. Huge upside if Gio is hurt, and can still be used as a flex on weeks when the Bengals should dominate.

I'm going to give them one more chance this week against the Jets. It may be the best matchup right now for a D.

Belushi replied to Captain Goomy Noomy Roo's topic in FFToday Board

I think Oliver has the best chance for long-term value. He'll get a couple of starts, and if he can put up Woodhead numbers the rest of the season then he could be a good flex play. Hillman may get 2-3 starts, but the schedule isn't easy, and he's got potentially 2 other RBs to share with. He'll likely lose GL carries at least. And I think the job is Ball's when he gets back. Denver knows what they have in Hillman, and clearly they don't view him as a starter. I don't think Ball's problems have to do with talent - the O-line blocking just hasn't been there. I'd go Oliver-Williams-Hillman for waivers.

I traded for him 2 weeks ago. 3 TD's so far and he looked great last night. Now if Montee Ball turns things around I've got a very solid backfield.

I'm benching him for Michael Floyd. I need more than 2 pts. out of my WRs.