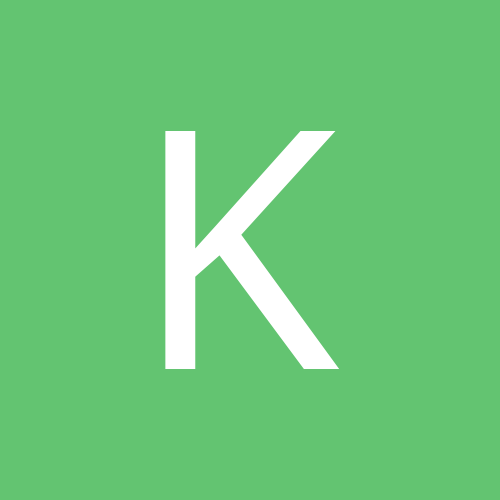 Content Count

42

Joined

Last visited
Community Reputation
0
Neutral
I know he fumbled two plays later, and I've seen that play, but want to see a video of the play where he SCORED but Greg Robinson was called for holding. Anyone have a GIF or video of the play? Thanks.

Vjax is a top 10 WR from week 12 on...Look at SD wrs. He is 27 and in his prime. Looking for a contract. I would trade a lot for him. mark this post. Idiots.

This injury prone talk is BS. He was hurt his jr year in college (and still gutted out games). That was it! He didnt miss time as a frosh and soph. I do think that Hightower should get touches, but strictly in 3rd and long situations (see Kevin Faulk). That's it!

He's a top 5 back in the making. Amazing combination of size and speed. The Cards offense is on the brink of being the great if they let him run wild, with 3 top WRs.

I'm going with Mike Thomas because of WR byes. He's been getting way more looks and they play KC

Boldin was reported to have looked "great" by John Clayton. I would start Boldin over Hester.

Anyone else think that Crabtree could be a stud the second half of the year? Somewhat easy schedule and he's been getting a lot of targets. He certainly has the talent. After playing two games without a training camp and putting up solid numbers, I think that he'll be very good the rest of the way.

He is the starting WR on the Saints. He's at least a WR2 for fantasy. Look at the other number 2 WRs on record breaking passing teams...Welker, and Wayne. He should be a top 20 player the rest of the way...

1. Ray Rice by a mile 2. Steve Slaton 3. Frank Gore 4. Chris Johnson

He was the CLEAR #2 WR. He caught Brees' first 3 passes. I've said it all along that Devery will never be the #3 on the Saints. His high for catches in a season is like 32. He's only good for the occasional bomb. I have Moore as a potantial #2 WR the rest of the way. With that passing attack and an easy schedule. He may reach 10 TDs with only 1 currently.

yostevo...Lance Moore is now the number 2. Lance Moore's return to prominence. This guy is going to be solid the rest of the way on that offense.

What do the NYG homers think about Nicks? Is he the best red zone target on the team? Can he outproduce Smith (who may be gettig some double teams)? I picked him up hoping he could be a solid 2nd half performer.

moore hasnt produced because of a nagging hammy. Hopefully he's fine after the bye week. He could be a sleeper for the second half.

I'm trying to pick up Moore...I think he'll get the start and maybe a few more b/c of this injury to parker.