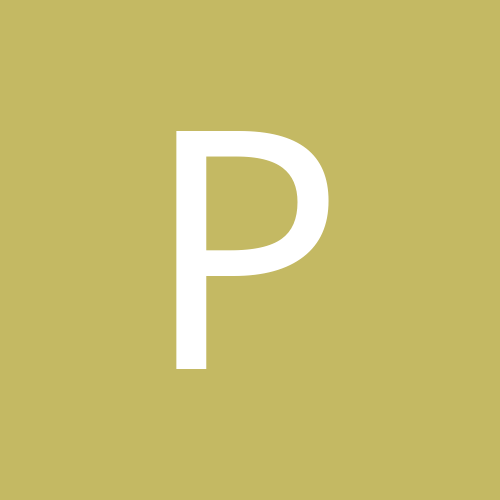 Content Count

363

Joined

Last visited
Community Reputation
0
Neutral
One of my work leagues just ended and the commish sends out an email asking everyone to pay their $50. The problem is half the league says they're not going to pay because they thought it wasn't a paid entry. Our work league has always been a $50 buy-in going on 7 years now. But what's changed is our normal commish and 2-3 steady teams declined to play this year, no money was collected before the season and the commish used a free NFL fantasy league. Normally we'd always go with a premium service. We couldn't even draft our own players this year with this service. All you could do was rank them. So anyway, half of the league says they played all year thinking this was a free league. I can see both sides of the story and I know if I'd won I'd be pissed if half didn't pay up, but on the other hand I can see how they'd think it was a play-for-fun league. What should we do? Thanks guys.

I finally won one! And it was the work league at my new job. A Rod having a sub par game and my opponent starting J Stew made me clammy the first part of the day. Thankfully my guys pulled through and his combo of Manning/Wayne shat the bed. I cruised to a 40 pt victory! Thanks to my guys: Aaron Rodgers Santonio Holmes Larry Fitzgerald Ray Rice Jamaal Charles Jerome Harrison Brent Celek Lawrence Tynes Patriots DST

Soooooo sorry about this. My bad.

Miami fan here and I'd roll with Ricky. I smell a 2 TD day. Good luck!

Harrison is playing the Raiders and Addai the Jets. Championship conundrums. Any advice is GREATLY appreciated. Thanks!

Same thing here. http://fftoday.com/signup.php doesn't load.

I was just kicking the idea around of writing one myself. More of a draft utility than a weekly scoring utility.

Does this mean the Pats will miss the playoffs next year?

Dude in my league had Brady and Moss and was *crushing* people all year. He scored a total of 37 points yesterday.

It's playoff time and I need a DST. Lions vs Cowboys Saints @ Falcons Raiders @ Packers Broncos @ Chiefs Rams @ Bengals Falcons vs. Saints 49ers vs. Vikings Browns @ Jets Dolphins @ Bills Panthers @ Jags I'm leaning towards either the Saints (Atlanta starting Redmond) or the Rams (hoping Bengals turn it over). Who would you roll with? Tnx!

Never bench Stephen Davis.

I could've sworn he retired.