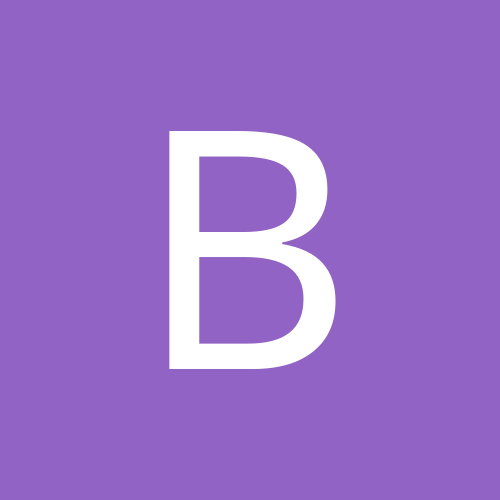 Content Count

1,459

Joined

Last visited
Community Reputation
18
Good
I feel bad for Drew Brees. Two years, now, last second playoff losses. *Maybe* the PI non-call will *finally* shock the Competition Committee into allowing the Head Coaches to Challenge ANY PLAY!!

I just did my "brackets" for the NFL Challenge. I've got New Orleans winning over the LA Chargers in the Super Bowl. Wild Card Weekend, I like: LAC (obviously), Indy, CHI and SEA.

Pam and Mike, that's who!! BTW - I chatted with the Commish over the weekend, and my guess regarding Jeff sitting his entire team was correct: "Jeff saw what was going on - blatant cheating - and decided that if Mike wanted to win THAT BAD, that he was willing to cheat to do so - then eff it; I'll cut my whole team."

This is a multi-state league (NH, OH, MA, PA & NY), hence why via ESPN. Jeff actually plays frisbee golf weekly with the Commish. *MY* take on it is that Jeff saw what was going on - blatant cheating - and decided that if Mike wanted to win THAT BAD, that he was willing to cheat to do so - then eff it; I'll cut my whole team. FYI: thankfully, this is not a $-league. It was SUPPOSED to be "for fun."

I've been doing fantasy football since 1991. I'm thinking of just doing FanDuel in 2019. Some funny business / BS went down Finals Week, and the Commish blew it off. Which was: 1) Overall last place team (Pam) on Thurs 12/20 cuts R. Wilson. Not through the FA process. Through waivers, and doesn't pick up a corresponding player. NOTE: The way ESPN is set up - players are available to be picked up off the WW three days later (e.g., Sun 12/23). 2) Sun 12/23 the last place team owner's (Pam's) fiancé (Mike) picks up R. Wilson from the waiver-wire. Even though FAAB are not required (just for FA pickups), he "bids" ALL of his 1,000 FAAB to get him. NOTE: Mike's only QB is C. Keenum.. 3) On Sun 12/23 I text the Commissioner that there is some funny business going on and he needs to take a look into it. 4) His response :20 later is "I really don't care .. and if you look at the Jeff (the other Team Owner in the Finals), I doubt he cares either. NOTE: At the time, Jeff had Fitzpatrick in at QB. 5) Well, apparently Jeff DID CARE. He cut his entire team to waivers at 12:50PM EST on Sun 12/23. Those he couldn't cut (Kamara; Ertz), he put on his bench. 6) So, Mike won the Finals 139 to 0. NOTE: I estimated a likely roster for Jeff. He'd have won 149 to 125 (DEN QB's points were lower than SEA QB's points). So - I'm very disheartened that: a) Pam and Mike blatantly cheated like that, so that he'd have a good QB matchup for the Finals; and the Commissioner completely blew off his responsibility for maintaining fair competition. Thoughts?

*I* wouldn't get bent out of shape about your topic.. As another poster said - if you don't like what's going on, join a different league in 2019!

Really?! PIT RB L. Bell at 1.03..

Why not? Tampa Bay did this, to secure they'd get J. Winston / the overall #1 pick, a few years ago. Otherwise: "I will also add that it will be poetic and awesome when the said "weaker" opponent you set yourself up to plays has a stellar day and lights your ass up in the playoffs." Years ago - I think I did what the OP is considering doing. And, yes - fate bit me in the -ass, and the "weaker" team beat me..

I sat Gus for Ware. Fitz was also an option at my FLEX, as well as MVS, P. Barber and ADP.

I saw the video last night. He makes first contact with her, pushing her. She then strikes him on the left side of his face, and he loses it. There are .. five or six people also in the hallway area, most trying to restrain him. I think the thing that did him in was that he KICKED HER while she was out of the fight / on the floor.. Also: I read an article that I think Kareem hit some dude while out, this past summer. The video with him being violent is NOT a "one-time" thing.

Full-point PPR. I'm currently FLEXing A. Ekeler. From what I've read, Gordon will be a game-time decision, and LAC shouldn't "need" him, to beat ARI (game is in LA). I just grabbed Ekeler off the WW - prior to doing so I had Fitz in at FLEX. He's been good since McCoy got fired. If Gordon is ACTIVE, I will put Fitz back in as my FLEX - I'll check around 3:00PM EST. I also have MVS of Green Bay - but his performance last week has my wary of playing him.. Per my other RB2 thread - I could also FLEX NYJ RB2 E. McGiuire, or either BAL RB (Edwards, or Collins). What say you? Leave YOUR link, I reply!

Full-point PPR. I'm currently rolling with P. Barber. He's been putting together some decent games lately, and as of "now" - Gordon is assumed to be Active for LAC. Other RB options are NYJ RB2 E. McGuire and BAL RBs - Edwards and Collins. FYI - see my next thread, regarding playing Ekeler at my FLEX spot.

I think DAL LB S. Lee is OUT. If so, I'd roll with Coleman. Thanks for mine.

Full-point PPR. I'm currently FLEXing Marquez Valdes-Scantling. ADP worries me, with the O/L being primarily street free agents, against the stud DL of HOU.. Barber has done very little this year, except for maybe two weeks of the nine.. Thoughts? Please reply "soon;" MVS plays at 8:20 EST!

"An insurance policy against injury would of been millions a month to cover his future potential earnings." Uh, wrong. Last year OBJ bought an insurance policy for $100M, in case he got injured. It was expensive - I think ~ $1M, but it was a one-time payment. Not millionS.