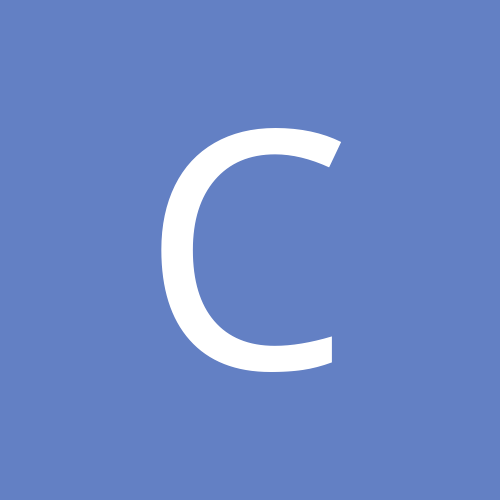 Content Count

864

Joined

Last visited
Community Reputation
0
Neutral
About Cara
Rank

FF Geek


Birthday

12/01/1982
I actually expect him to compete for the #1 PPR back. Think of McCoy or Westbrook. He is as good as either and likely much better than Westbrook was. Reid keeps talking up McCluster as their slot guy, but I think Charles will get most of those passes out of the backfield. It's why Smith, being such a weak armed QB, is perfect for the Reid offense. He calls a lot of very short passing plays and lets his WR's do the work. The only speed guy they have outside of Charles is Donnie Avery, or as I like to call him; The guy who never shows up when he's in my lineup. Avery isn't a great fit for that team, but may keep defenses honest. Charles is on my short list of players I can see hitting over 2,000 total yards in 2013. There is a legitimate claim one could make as him being the #1 prospect this season. The line is going to be improved, the defense and the offensive cast. I don't see many negatives with him. Agree 100% with whomever stated there is a huge dropoff around the 1.10 this year. You hit the tier two players pretty quickly. In some ways, it is an advantage as the tier two group is pretty small two. Do you want a tier one player and a tier three player, or two of the top tier two players? Tough call.

This year is the longest list of 'do not draft' players I've ever had. In a redraft, I'll take a shot on some of the players if they fall a couple of rounds. In a dynasty, I have pretty solid rules I live by; If they are on the 'do not draft list' they will not be drafted by me. Foot/toe injuries are scary in the sense they never fully heal, especially with the weight of the body pushing down on them 50 times per game and on an artifical surface. My dad broke his foot while jogging. He didn't do anything extraordinary, just put one foot in front of the other and it broke. It was down near his toes. He had to stop jogging permanently. This was several years ago, and maybe the surgeries are better now, but if you cannot jog, imagine how difficult it would be to run, cut and push off at the line. I expect Garcon to get his receptions this season, but have some doubts about what he will be able to do with them at this point. It is almost comical though how many people will put Garcon & MJF on their 'DND' list, yet there are already threads about Run DMC and "is this his year" all over the internet. lol

I say wait until the preseason. If the surgery didn't go well, or if there is still damage, it will show by the second or third game. If he looks good in the preseason, I think he's a solid RB1. It has been a while, but I recall some people saying he looked like he had lost a step before the injury, so that's something else to watch. In a dynasty, I don't know that I would draft him. In a redraft, he's worth taking a flier on. A ruined early dynasty pick can haunt you for a long time. Even if he plays well this year, his injury isn't going to be a non-factor. The carries will catch up to him and they still don't have a solid backup to take some of the load off. The fact they won't restructure or add years to his contract should tell you all you need to know about how management views him. They see him as a potential liability beyond 2013.

I received about 7 separate invites last night. I think they were all the same league name... I did log-in, but haven't had the time yet to come up with a team name or read the rules and scoring. I'll do so over the weekend. Thanks for including me. Madd - I would love to join you in a league somewhere. I like reading your rookie reports, as well as what the others here post. I'm looking forward to finally get a chance to hang out with you guys.

Just my opinion, but I don't have AP in my top 4 in PPR Leagues. I think we will see some RB's healthy again this year and in systems geared to get the the ball through the air. In a standard scoring format, I have AP number one. Charles wasn't fully healthy last season and McCoy was out too. My top ten is changing a bit from week to week with free agency additions, but my top ten is apparently quite a bit different than the ones posted here. Same players, just very different order. I'll post mine after the draft. We saw the impact a top LT made with AP last season. A couple of teams would be wise to do the same this season considering they have great RB's who need more of an opening to run through. With two stud guards and 3 or 4 top Tackles available, not to mention Winston and some others are still on the market, the rankings could change quickly over the next 2 weeks.

I'm definitely in. I don't check this site every day, but save me a spot. I think it would be a good idea to post our league rules and scoring system at least a month before the draft so we know what they are and can prepare for it. Someone mentioned a league with 2 sets of 12 teams. How would that work? It would be nice to have as many owners as possible, but with 24 teams, would we draft each player twice or just have 6 man rosters? lol It is easiest to contact me at nikki63304@yahoo.com. It goes to my phone, so whenever we're ready, let me know if I don't see it here. What about draft timing? Not sure how everyone feels. I'm open to pretty much anytime, but prefer if we wait until the second or third week of the preseason. In dynasty leagues, it is horrible when you draft before the preseason and see your top RB or WR go down in the preseason with an Achilles tear. If you lose two of your early picks that way, your season is toast.

I don't play in any free leagues. Honestly don't see the point. I tried playing in some Yahoo leagues years ago, but as much as I love fantasy football, the free leagues have never kept my interest. The dynasty leagues I am in now are usually $125 per team. The redrafts range from $100 to $200 and I like to get in at least one larger redraft with a $250 to $500 entry. I have yet to decide how many teams I will run this year. Last season and the season prior, I was sick of keeping up with them by mid-season. Too many leagues will do that to you. So, I'm thinking I'll keep it around 15 leagues this year outside of the dynasty leagues I am currently in.

Hmmm, if I had my choice, a 1 ppr dynasty or redraft would be perfect. 28-32 teams? I've never played in one over 16 teams. Definitely a buy-in league. Free leagues usually have half the owners stop playing or paying attention once they are out of contention.

Has FFtoday ever tried to put together an fftoday league? Maybe you already have one.... It would be fun to have a large league with many of the posters here involved. I've seen other fantasy websites rent the MFL software and then sell the leagues on their site. Any chance of fftoday doing this?

In recent real dynasty drafts (not mocks) I have seen Blackmon go in the top 12. I think the draft will answer a lot of our questions. Jacksonville desperately needs a QB. I took Blackmon in my dynasty rookie drafts last season and will not typically consider trading him. I view him as a Dez Bryant type of player, but not until the QB situation is straightened out. Even with Henne, I believe he could put up high end WR3 or low WR2 numbers this season. Having MJD back should allow him and Shorts to both see less coverage. If you watched the games last season, many teams were using dime packages against these two as they didn't view the Jags running game as a threat. Blackmon found some huge holes, as did Shorts. With more men now at the line of scrimmage, I would expect them both find holes more easily this year. Again though, the question is who is throwing them the ball? Anyone but Gabbert is an upgrade. I've posted this before, but people tend to overlook Shorts. When he was drafted, Scouts Inc. claimed he would be the second coming of Hines Ward. He runs terrific routes and has an other-worldly release off the line. He is quicker than he is fast, but he finds holes in the defense and has deceptive speed. With the Jaguars defense being a laughingstock, these guys are great buy low candidates if you can get them. Blackmon though, seems to be on the dynasty radar of most owners. Getting him will not be nearly as easy as getting Shorts.

Our RB situation in St. Louis will be interesting. We have brought in the 4 highest ranked RB prospects for pre-draft workouts. That was a stunner to me. Coach seems to want Pead to win the job, but Richardson looked great early on last season. Don't forget about Galloway either. He is another favorite of the coaches. A couple of weeks ago, I would have said you need both Pead and Richardson as they will split time, but now, I'm going to say wait and see how the draft plays out. If we take a RB in the first few rounds, it will clearly show Jeff F. isn't sold on Richardson or Pead. He has said over and over the team needs a true battering ram in the mold of a younger Steven Jackson. If we do not draft a RB, I think Pead could win the job. His quickness to the hole is amazing and he's a natural receiver out of the backfield. Richardson has great vision though. There weren't many holes opened by our line last year, but he seemed to find them with ease. Pead had to miss the offseason last year because his school wasn't out yet, so this will be his first full offseason program with the team. I think he is the guy, as of today, coach wants to see on the field. Unless we draft someone though, we're in an odd position in the sense we have two very different style RB's in Pead & Richardson, but neither of them can do it all. Pead doesn't seem to be an every down back and Richardson proved he gets better as the game goes on.... So... As much as I hate to say it, right now, it's up in the air and we'll likely need the preseason to figure out who our starter is.

I would not take anyone in the draft unless they go to the right team and system. I do like Amendola in New England. He is pretty risky with missing 20 of the last 32 games, but I watched him play here in St. Louis and know he's a player with a ton of heart. In New England, he could be exactly as Wes Welker was. I would have no issues at all taking him with the tenth pick. Gordon is the most athletic of the group and the best WR, but he's also going to have Weeden or Campbell throwing him the ball. On another team, I would say he's a WR2 this season. In Cleveland, he's a WR3 with a huge upside. He reminds me a lot of Michael Irvin. Same attitude too, unfortunately. If we're only talking 2013, I'd take Amendola. I like Jones too, but if he continues to drop the ball, he'll be the 4th option. I would rank them as Amendola, Gordon, then Jones. Jones may have a better season because of the QB, however, if I read this right you are in a Dynasty. I would take a shot on Gordon over Jones as Cleveland will have a new QB in 2014. If Tavon Austin goes to a team that knows how to use him in the slot, he could be a fine little WR as well. If the Rams take him, I would say he is a WR3 right off the bat, and could finish in the top 25 WR's. If he goes to a team that doesn't use the slot receiver as much, he will be a WR4 with potential to be a WR3. Unfortunately, teams try to move these college guys out of the system they are familiar with too often. I don't know why, but they do it every year. Austin is too small to be anything more than a slot guy, but he could be a very very good slot guy. A team like the Ravens needs a solid posession receiver, so keep an eye on them if they take Hunter or Allen. They could put up decent rookie numbers in that offense.

Forte has only been injured one season in his NFL and college career. You are going to hold that against him? With his upgraded line and the new offensive minded head coach, I believe your reasoning was a bit over the top. Forte has been an iron man as far as RB's go. That said, it all depends on your scoring system. You pretty much have to start 2 RB's now. It's possible the Cowboys upgrade their offensive line via the draft and Murray will not take so many hits. His history is shaky though. Never had a single season in college or the NFL without an injury. Morris I like, but have to wonder why the Redskins were trying to sign Reggie Bush this offseason... Are they not convinced Morris is the answer? I think you did ok in the trade as you should have 2 healthy RB's all season. If you can get a WR with the 1.10, you may be ok, especially if your league is one that awards RB's more points. Also, someone claimed CJ will could be the top WR in fantasy for another 5 to 8 years. Highly doubtful. If he is the top WR for the next 8 years, he's going to go down as the greatest to have ever played the game. The Lions had better upgrade that offensive line (which currently has holes at both tackle positions) and keep Stafford happy. I like CJ as much as anyone, but don't think this deal is as bad as it is being made out to be. Cobb should be a top fantasy WR this season and Sanu may become the posession receiver in Cincy. It's a risk, but again, it depends on your scoring system.

Maybe he's a Def Leppard fan? lol

I am in a new draft soon and can't find this "Bress" fellow anywhere.