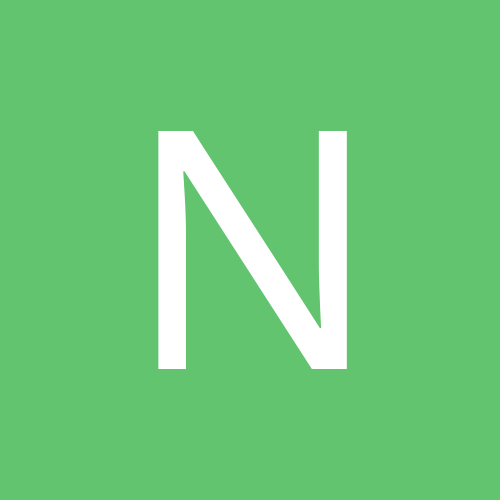 Content Count

106

Joined

Last visited
Community Reputation
0
Neutral
Ok so let me rephrase it, bench him for tate the next 2 wks... Lost by 10 last 2 weeks and would won with tate dont really think its all that crazy of an idea..

I'm 2-3 and seriously debating on starting the Golden one over Marshall due to Calvin being out next few weeks.....Good or Bad Idea? On side note was offered Murray for both those guys, as you can see in my sig im rollin with some turrible RB's... Even though Forcett is 4th in my league in RB pts...no way that lasts..Trade gotta be even so I can pick from : Hawkins, Andrew CLE WR 51.10 4 Allen, Dwayne IND TE 59.40 Robinson, Allen JAC WR ® 46.30 11 Wright, Kendall TEN WR 69.60 Thoughts?

No one buying selling gronk ?

So I got an offer from an 0-3 team : Gronk/Bradshaw for my Dez/Donnell I'm 1-2 and could be 2-1 if I had started Cousins or Marshall didnt drop an egg.. I'm gonna reject this offer and come back with a counter : He has Charles,Foster,bradshaw,Martin,miller,ridley - No WR though... So what do ya think it would take to grab Gronk and Charles from him? He declined my Colston for Bradshaw offer so looks like he's valuing Bradshaw pretty high , Maybe I should of offered GTate for him... Any Idea's or advice? Line-up In Sig

Ok WW Trade question: (1PT PPR) Pick up Brown or Rainey Should I Drop Ivory,Forcett or is a wash and will get same production outta them? Or should I target B.pierce in trade for Colston or Boldin QB-Brady Cousins RB-Stacy Ivory Forcett D-will WR-Marshall Dez Maclin Tate TE-Donnell Reed

So I'm weak at RB and its 1 Pt PPR Stacy Forsett Ivory D.willams I'm WR heavy Bryant Marshall Maclin Colston Boldin Tate Was offered M.Ball for Bryant strait up : we start QB, RB1-3 ,WR1-3 etc.. Should I pull trigger? I've been relying on 3wr start and started Stacy wk 1 and Forsett wk 2 with avg production out of those guys. If I move Bryant I start Marshall Maclin and rotate 3rd on matchup...I'm screwed if maclin goes down so not sure what to do... any advice?

Yea Prob woulda done the same , tough to bench your stud.... even if its against Pitt-D.....

So could there be 2 more opposite starts in these two rookies carriers?? Not surprised though , considering the teams they play on.... Thought Spiller would do a lil bit better today , I too bought into the week 1 hype!! Think he'll be no better than a Flex all year.....

Was loving life when he kept sliding and sliding down the draft board.....Partnering him with CJ what a Day!!

Bump.....Still looking for a Few More .......My email is Willistylz1979@yahoo.com If you just want to go ahead and sign In the Link to the League is The Wack Pack League , Once you create a Team Send me an email introducing yourself and I'll send ya A league safe Invite..... Good Luck this year Guys !!

Putting Together a 14 Team league of the best Managers from 4 of my Long running Money leagues. I'm looking for 4 guys who are die hard and looking for some good competition ! 125 Buy in , Payout Tier 1st place- 900 , 2nd- 500 , 3rd -225.....Toilet Bowl (125) for bottom 8. We play Head to Head , 6 playoff teams (wk 15-16-17) , 1st round bye top 2 seeds......1QB 2RB 3WR TE K....... Start 5 DP any Combo of LB,CB,S,DB..... Standard Scoring ....Bonus for QB/WR/RB 100-200-300 yard games..... Most importantly We use League Safe so 100% payouts are guaranteed ! If your interested Please send a email to willistylz1979@yahoo.com with some info bout your previous experience......Not looking for beginners or novice managers. Thanks and good luck Chris

He looks to be finally healthy this week and Harvin may be out , Any thoughts ? Not sure who'll be covering Rice (Hall and Joseph ). Might roll the Dice as I'm deciding between Chambers and Bryant ....

Sorry to hijack your thread , but figured its silly to post a Ben thread when there's already a few post about the weather tonight. So Do you start Big Ben tonight ? Wind is a bit Scary and mabey no Holmes..... Have Vice Young on bench and he's playin against Rams ! Anyone Playing Ben for lack of better options ?? Thanks guys...

Ever get bored of Standard scoring/rules ? One FFM Take on making the season more interesting ! Made me laugh so I thought i'd share.. 1. Any suspension, for any reason of a player on your roster = $10 2. Any arrest of a player on your roster = $10 3. Any child related issues, i.e alimony issues or illegitimate child issues, etc. = $10 4. Pretty much any shitbag M.lynch/B.marshall/mikevick/travishenry/C.henry/Chris brown/Plaxico type issues is a $10 fine 5. If he gets caught smoking weed, its awesome and you get $10 out of this pot at the end of the regular season 6. If you have a guy that shoots himself with his own unregistered gun... $25 fine etc.

The milage issue with turner does not scare me one bit. LJ carried the ball 336 times in 05 and had a huge 06 season. If anything next year would be the year to be concerned. Now that Ryan has another Big target , I just dont see Turner wearing down this year. I'd still take him with the 2nd pick !