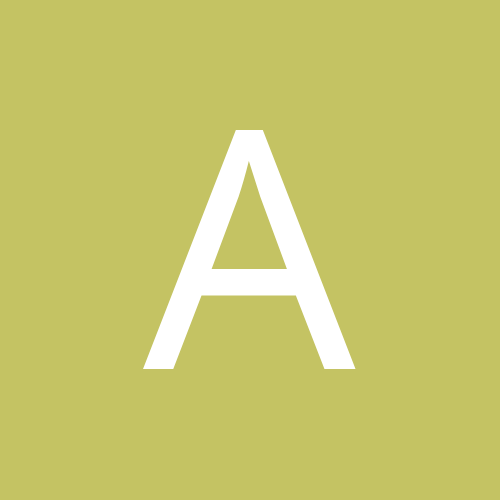 AintNoStoppinMeNow
Members
Content Count

1,868

Joined

Last visited
Community Reputation
54
Excellent
AintNoStoppinMeNow replied to Phil Simms 11's topic in FFToday Board

I think Jarvis Landry will do more to keep Beckham in line than any other teammate, coach, management member in NY ever could. Baker Mayfield will also not take any of his crap. Great move by the Browns. There goes any shot at stealing Baker as my fantasy QB next season...

AintNoStoppinMeNow replied to the lone star's topic in FFToday Board

Funny you mention Perriman as I actually mentioned him in the other breakout thread (role players). First round pedigree and a blazer who couldn't stay on the field in Baltimore. Gamble that could be had for nothing.

AintNoStoppinMeNow replied to the lone star's topic in FFToday Board

I can't believe I'm going to say this but Breshad Perriman in Cleveland. If Cleveland does not sign or draft any WR's, I could see him returning very solid WR3 value for the cost of nothing. Former first round pick who flamed out of Baltimore but showed some promise late last season and Baker will toss him the rock. James Washington is an obvious one with Brown gone but I have a feeling all the talking heads will talk him up and kill his ADP because he's almost too obvious of a choice. Chris Herndon for the Jets started to seperate himself at TE. I think he and Darnold will make a great connection this season. If Tyrell Williams lands in a good spot I could see him breaking out. I expected Keelan Cole to breakout this season. Now with a QB in Foles who can actually get him the ball he could actually break out.

AintNoStoppinMeNow replied to Matt's Eagles's topic in FFToday Board

I love Gurley. It was an absolute pleasure owning him this season. The thing with Gurley is I think McVay took notice of how Gurley's touches affected him towards the end of the season when they needed him most. That combined with CJA coming in and thriving leads me to believe we will see Gurley get a lot less touches and pulled a lot earlier in games next season to keep him fresh for the postseason run. He'll still be a stud but will probably drop from being an automatic 20+ pointer every week to a still very solid double digit scorer with the occasional 20+ game.

Colts: I'm just a huge fan of Luck and he helped me win two fantasy titles this season. So many doubters this year. I remember after Week 3 he was getting dropped like crazy and everyone claimed he had a noodle arm and his career would never be the same. Then he posted nearly 500 yards the following week and went on an insane run. Comeback player of the year for sure. Love his attitude, his style and his neckbeard. Other than Luck, I like the makeup of this team and coaching staff and would love to see them go on a run. Chiefs: Feel bad for the fans of KC and Andy Reid and if they get past the Colts I'll be pulling for them. They are fun to watch. Chargers: Rivers has had a stellar career and deserves a SB. Eagles: Not really pulling for them as they already had their moment last year but what a story (and controversy) it would be if Foles goes on yet another magical run.

AintNoStoppinMeNow replied to Mike FF Today's topic in FFToday Board

I just want to come in here to say how much I respect Nuk Hopkins. He is every bit as good (if not better) than Brown or OBJ and yet you never hear a peep from him. Brown and Beckham have played with HOF level QB's their entire careers while Hopkins has played with Watson for a little over a full season, and the likes of Brock Osweiler, Brandon Weeden, Brian Hoyer, Ryan Mallett, etc. He routinely makes incredible catches yet because he didn't make thee catch on SNF or has bleach blonde hair or makes outrageous demands or stream everything on Facebook live he's nowhere near as famous or valued. I would love to see the level of temper tantrums on the sidelines, interviews and social media posts if guys like Brown and Beckham had to deal with what Hopkins has had to deal with in his career. Brown feels underappreciated?! I can only imagine what Hopkins feels like. Also shot out to fellow hard nosed stand out WRs like Julio Jones, AJ Green and Larry Fitzgerald who let their play do the talking. Part of me really wants guys like Brown and Beckham traded to Jacksonville to see how good they really have it.

It has to be the pass protection angle which is what rookie RB's struggle with most when entering the league. Why else would it be possible for a player McVay hand picked to draft, shined in the preseason, and has been with the team all year get jumped on the depth chart by a plodding veteran RB who has already been cut by two teams this season and was just signed days ago? I will wait until Sunday and see if Schefter or a Rams beat reporter comes out with anything more definitive. As juicy as this match up may be, this is Week 16 not Week 6 so I just can't see how anyone can risk playing such an unknown in Kelly with everything that's come out in the last 24 hours. At this point, unless something changes I'm either going to play Gurley or stay far away from the unknowns here and play a suddenly and surprisingly decent Jordan Howard.

As a Todd Gurley owner with Kelly handcuffed what can we realistically expect from Kelly? Let's assume the following... -McVay decides to rest Gurley and makes him inactive. -Backup Justin Davis (hurt last game) is not able to play and also inactive. -John Kelly and CJ Anderson are both active but CJA was only signed a few days ago. How many snaps could he possibly see? Where would Kelly realistically be ranked in this possible scenario? I'd have to assume given the matchup and the offense he's in he's a top 25 option at RB. Would he be an immediate start over guys like Ware, Jamaal and Damien Williams, Jordan Howard, etc who are all probably around that range? Kelly had an outstanding preseason albeit against second and third stringers.

Rolling out Badgley one more time. I think with Gordon back for the Chargers and against a tough Ravens D he should get plenty of opportunities unlike last week.

Limited practice only and hamstrings can be tricky but practicing on a Wednesday is a positive (or negative) sign towards playing.

Is Ekeler ready to go this week or is he still in concussion protocol? If Ekeler, Jackson and Gordon are all active I could see MGIII getting less than his usual workhorse role. The most worrying thing is the matchup vs the Ravens, everything else is secondary. I'd think someone's team would have to be loaded to consider benching Gordon this week.

Ware is practicing today so he's at least looking like he's on track to play.

Looking more likely that Conner will miss this week. While the Saints have the top run D, Samuels should be heavily involved as the main RB and was out there on a lot of 5 WR sets.

AintNoStoppinMeNow replied to Gratefulegg1973's topic in FFToday Board

Very strange week in fantasy football. My semifinal match up is a back and forth battle coming down to MNF with projected scores of low 130's to high 120's. The other semifinal game is projected high 60's to low 70's with only one player left for each team. Understandably so, the loser of my match up will feel very crappy after tonight. QB: Luck RB: Barkley RB: L. Miller WR: Allen WR: Hill WR: Thielen TE: Ertz Flex: Aaron Jones K: Maher or Rosas DST: LA Rams That lineup would've scared even the most optimistic person in the world yet put up a complete dud this week.

Agreed, Steelers usually operate with one workhorse but given the lack of TE options on the WW in a 14 team league at this time of year, I'd still feel more comfortable trotting out Samuels over the likes of Chris Herndon, Matt LaCosse, Gerald Everett, etc. If I'm lucky enough to make it to the championship next week, it's very possible I would start both Conner and Samuels and hope for a shootout with the Saints.