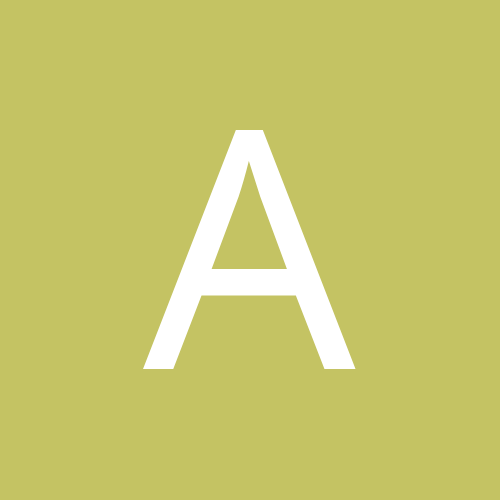 AintNoStoppinMeNow
Members
Content Count

1,981

Joined

Last visited
I typically stream and end up winding up with a good fantasy defense I can start more weeks than not. Last year it was the Bucs and Giants I used most. I like the Broncos as my late round last pick defense. They're getting Von Miller back as well as adding key pieces in the draft and FA to upgrade the secondary. They have play makers all over and Fangio at the controls. They have a pretty good opening stretch as well: @ Giants week 1 (possibly no Barkley), @ Jaguars Week 2, home game vs Jets Week 3.

Looks more like he's looking to buy some drugs in a parking lot.

Joe Judge came out and said the Giants will take a long term approach with Barkley. I'm pretty sure we won't see him at all during the preseason and there's questions about Week 1. The Giants do have a Thursday night game for Week 2 so maybe it's possible with that short turnaround the Giants would rather just play it safe and unleash Barkley for Week 3? Judge also comes from the Patriots where he knows the less said the better so maybe they just want to keep things quiet and Barkley is all set to go Week 1 with no worries. Barkley is going to be the biggest wildcard in the first round because there's the strong possibility he could be staring you in the face if you're drafting in the mid to late first round.

To be fair to Ridley, he was still fantastic without Julio in the lineup last year. Week 3: 5-110-0 Week 5: 8-136-0 Week 12: 6-50-1 Week 14: 8-124-1 Week 15: 10-163-1 Week 16: 5-130-0

Bumping this as I missed this thread over the summer. I love the call as my favorite drafting strategy that typically works out (except for last year) is to load up and RB's and WR's and take a shot on sleeper QB's and TE's extremely late. My only question is are you worried about the target share he'll get or do you think he'll score enough TD's to override that fact? The Bengals have three prominent WR targets in Boyd, Higgins and Chase and a good enough pass catching back in Mixon (although Gio is gone which helps). I also love OJ Howard as a basically free TE dart throw but like Uzomah, I worry the targets just won't be there. I think targets/volume is key when it comes to a TE breaking out (Logan Thomas last year with check down Alex at QB and no second WR for example). That's why I find myself leaning to Adam Trautman as my top later round TE as outside of Kamara and MT there is no reliable target.

Way too early for me as well but if the Rams do not sign anyone of note, then all the hype will lead Henderson's ADP up into that area by late August.

AP has been training and waiting to sign with a contender. I could see him getting a call. There's also the other available vets like Lev Bell and Frank Gore out there as well as all the final cut day casualties in late August (Mark Ingram?). One of the reasons I wasn't as high on Akers as everyone else is that McVay flat out said last year he wants to replicate what Shanahan does with his RB committee. I think we'll see someone signed sooner or later but this vaults Henderson up into the 3rd round territory at least.

AintNoStoppinMeNow replied to Mike FF Today's topic in FFToday Board

My guess is the season ends later. There's no way the NFL would want to open the season during Labor Day weekend.

Inches away from a second TD as well!

AintNoStoppinMeNow replied to Mike FF Today's topic in FFToday Board

Gesicki is active with Parker out tonight so he should see his fair share of targets as well.

AintNoStoppinMeNow replied to Mike FF Today's topic in FFToday Board

Woah Kareem Hunt suddenly becomes a must start. Austin Hooper too for those who are TE needy (basically most of us).

Hopefully he's ok. He's already at 14 points standard but was well on his way to a monster day. Either way he's rewarded those who started him. Edit: He's back in!

Great start by Jeff Willson!

If we can get a repeat of this during Championship Week that would be great! https://www.youtube.com/watch?v=ku6RA_YVeHE&ab_channel=NFL

THANK YOU to Calvin Ridley! Not just for Sunday but for being a stud all season long! After owning Chris Godwin last year I think it's safe to say he's this year's Chris Godwin. A #2 WR in title only. Also a big thank you to Younghoe Koo. Getting double digit points every week from your K is such a great feeling and I never have to worry one bit when he steps up for a FG from 50+ yards out. Next week will be a bit tricky (@ KC) but there's no way I can bench him now.