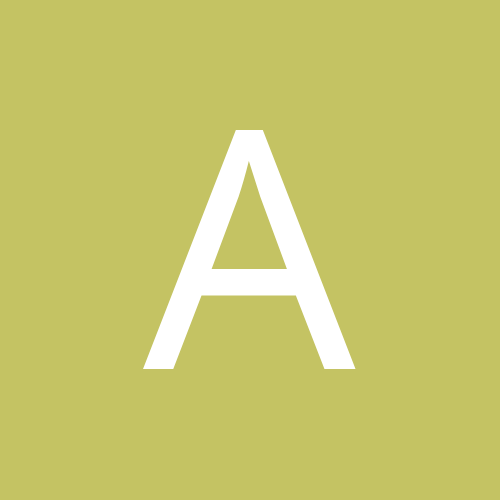 AintNoStoppinMeNow
Members
Content Count

1,887

Joined

Last visited
Community Reputation
55
Excellent
AintNoStoppinMeNow replied to JediMaster's topic in FFToday Board

https://www.fftodayforums.com/forum/topic/487627-the-fantastic-four-how-do-you-rank-them/ Discussed a bit here, hope it helps. There's no Todd Gurley surefire #1 this year like last year, that's for sure. Arguments could be made for all three and even Zeke if he reports soon. Barkley looks like he should be the #1 but CMC and Kamara are on much better offenses which is usually my tiebreaker.

Dallas and New England for sure. Their schedules look great to start and I wouldn't even be terrified of playing NE Week 1 vs Pittsburgh if I was forced to.

He's looked great in the preseason and I've been monitoring the situation. I wonder if Reid thinks of Brian Westbrook when he sees Darwin. I'd much rather go with the upside of Darwin over the predictability of Carlos Hyde who hasn't looked the same since his 49ers days. I hope he stays quiet so I can stash him late.

Agreed on Sleeper. Love the breaking news and while I appreciate some of the humor on there, the constant and played out "dilly dilly" and "my wife just left me" comments can get real annoying. I usually just read the pinned comments which is more than enough. It's impossible to keep up otherwise.

AintNoStoppinMeNow replied to Phil Simms 11's topic in FFToday Board

I think top 3 is ideal. You get one of the workhorse backs guaranteed and can come back around at the 2/3 turn and still get two quality starters.

AintNoStoppinMeNow replied to Mike FF Today's topic in FFToday Board

At what point does he become a value? There's no doubt people are panicking and his ADP will drop hard. I'm a late round QB drafter (see my thread posted here) and rode Luck and Mahomes to fantasy titles last season. I haven't even thought about Luck considering he was easily being drafted as a top 5 QB this season but if he falls enough I might have to reconsider. If, and that's a big if, it's really just a calf strain, Luck could still sling it considering the oline he plays behind and the fact he's not the most mobile of QB's out there.

AintNoStoppinMeNow replied to AintNoStoppinMeNow's topic in FFToday Board

Albert Breer reporting the Panthers would like to find a back to take some of McCaffery's short yardage and goal line work. Was already worried about Cam back and healthy at the goal line so this news doesn't help any either.

On a related note, starting slot WR Trent Taylor was injured and while he may be back by Week 1 this increases even more starters reps for Hurd out of the slot in practice and preseason. At his size he would be a nightmare to defend out of the slot and you know Shanahan will find all sorts of ways to use his new weapon.

It's pretty much a consensus across the board who the big four are in fantasy football and a case could be made for any of them to go #1. If you're picking in the top four how do you rank them and why? Saquon Barkley: Uber talented RB but the Giants are just bad. That didn't stop him last season but look at what happened to David Johnson last season also. Will the eventual switch to Daniel Jones help or hurt? Christian McCaffery: An absolute pleasure to have him on my team last year but there was a difference in his stats between Cam being healthy and hurt. With Cam back to full health does that mean we see less CMC (especially near the goal line for those TD's Cam loves to run in)? Alvin Kamara: Maybe the safest pick of the big four. Will he be used more this season with Ingram gone and Murray in his place? Can Brees keep it up? Ezekiel Elliot: The biggest wildcard at the moment. To get a talent like Zeke at 4 (or later as the holdout progresses) would be amazing value. But are we headed for another Le'Veon Bell situation?

It may be time to strongly consider Jakobi Meyers. Undrafted WR out of NC State who has been lighting it up in Patriots camp. Caught two TD's last night (6 rec for 69 yards) against the Lions. Came into college as a QB and converted. Last season he had 92 receptions for 1k+ yards and 4 TD's. Has great hands and should fit in great with Brady's style of play if he earns his trust. There isn't exactly a logjam of WR talent for him to get through in NE at the moment either.

Good point but with Watson's injury history and the fact they traded for Duke I have to believe this is a move in part to keep Watson from taking so many hits and encouraging dump offs.

College RB who converted to WR late in his college career. This kid is huge and an athletic freak. I'll be watching if he flashes during preseason.

A slight bump up for Watson as well adding a guy who should add 50+ catches and 500+ receiving yards out of the backfield with a handful of receiving TD's. Hopkins, Fuller, Coutee and now Duke is a very nice arsenal of weapons to throw to.

AintNoStoppinMeNow replied to Brutal Brutus's topic in FFToday Board

In my "for those waiting on QB thread" I'm talking myself into Lamar Jackson. Because of that, I'm also talking myself into Mark Andrews as my breakout TE this year. I lucked out huge when I took OJ Howard as my starter last year and I'm getting the same breakout feeling with Andrews. Michael Crabtree and John Brown are both gone and have been replaced by rookie WRs. A ton of targets have just opened up. Jackson and Andrews began to develop a connection late in the season. He become the leading receiver when Jackson took over last year. Andrews was a huge weapon every time I watched him at Oklahoma. I think athletic QBs without the huge passing numbers could still support a fantasy relevant TE; see Vick and Crumpler, Mariota and Walker.

AintNoStoppinMeNow replied to AintNoStoppinMeNow's topic in FFToday Board

Foles is a very strong consideration as a final draft pick just to stream Week 1 vs KC.