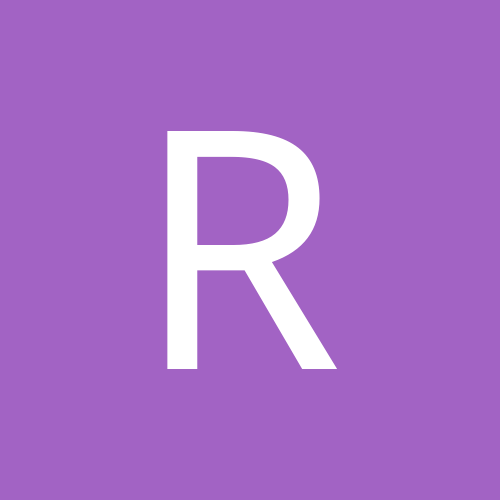 Content Count

248

Joined

Last visited
Everything posted by ramz04
I was very high on the cowboys d/st going into the season and took them fairly early in my draft at pick 11.9. They lead the league in turnovers the last two years and they upgraded their secondary with Gillmore. Their dline is probably the deepest in the nfl, led by this years DPOY - Micah Parsons. I really think this defense will go down as an all time elite defense, a la the 2000 Ravens & 1985 Bears and will provide fantasy owners with weekly 20/ppg upside. With that said, what would it take for you cowboy d/st owners to pry them off your hands?

Mitchell (shoulder) could be activated from IR this week, according to head coach John Harbaugh,Jonas Shaffer of TheBaltimoreBanner.com reports. Spin: Mitchell suffered the injury in the team's second preseason game and was placed on injured reserve Aug. 31. After missing the mandatory four games, the running back is eligible to return to the active roster and play as soon as Sunday against the Steelers. However, even if activated this week, the team will have a 21-day window to add him to the 53-man roster, so there's no guarantee he'll be suiting up in Week 5. Dude runs a 4.37 and wowed in the preseason. He's a lottery ticket stash if you have room. He's a no brainer add on yahoo considering you can stash him on the IR. Any raven homers wanna chime in?

Through 4 weeks the cowboys rank #22 overall in fantasy points with 76, only 3 fewer than Mahomes. They are producing like a high end #1 WR/RB averaging 19 ppg. All of you guys saying they don't have value and you would just drop them on their bye week are clearly dissatisfied owners who missed out on them in the draft. This d/st gives your lineup a -7 advantage every week.

Ford owner here, how badly do yall think Watson sitting affects Ford? Is it enough to put him on your bench? I've gotta pick 2 RB's to start today out of Ford, Stevenson & Achane. Already left 34 points on the bench with D-Mont on Thursday so I need to make sure I get this one right. Who would y'all roll with? Any input would be greatly appreciated..

Pick 2 out of these 3.. full point ppr Stevenson @ DAL  Ford vs BAL Achane @ BUF Thx

Allen and chase for hill? I'd take the allen/chase side of the deal every time.

Pick 2 out of these 3.. full point ppr Stevenson @ DAL Ford vs BAL Achane @ BUF I'm already off to a bad start after benching Montgomery on Thursday.

Who do y'all like more ROS?

Curious what y'all think regarding Tank Dell vs zay flowers ROS? Two very similar players..

Dell by a wide margin. Taylor is about to be back and once he is, moss won't have any value.

The Dallas d/st has scored more points through week 2 than every single RB and QB and they currently sit at #3 overall. The only players that have scored more points than the Dallas defense is Tyreek Hill & Puka Nacua. Check in with me Dallas owners, how is your team looking? I bet over 90% of y'all are 2-0. I'm 2-0 and second in my league in scoring.

Durham Smythe is a TE I'd keep my eye on in super deep leagues. He plays in one of the most explosive offenses in the league and was out there for all 62/62 snaps on offense. You compare that to TEs like hurst and irv smith who both played in only 53% and I'll take the guy who's on the field every single play. He had 7 targets in week 1.

Youre right, I wasnt aware of that. Only 14.3 mil of the contract is guaranteed. Its essentially a 1 year 11.7 million dollar deal, which hell earn this season. The niners can get out from under the contract this spring with ease.

My theory is that SF wants Breida to have a big year in order to maximize his trade value so they can flip him for a pick in the offseason or during the draft. McKinnon and Breida are identical type RBs so its gonna be tough for them to coexist in the same backfield. I think SF would ideally like to pair Mckinnion with more of an early down runner who has the frame to run between the tackles. Shanny Rat Jr likes having a bigger back to employ in the 4 minute offense. I think the niners could also be higher on Mostart than we think. I just find it very strange how they keep rolling Breida out there when hes clearly not healthy. Seems like theyre more concerned with his end of the year stats than his long term health. I realize I may be reaching here but considering SF is married to Mckinnion and his massive contract, it makes sense that they would try and showcase Breida for a pick.

Im starting Smith with confidence this weekend with Keenan Allen on a bye. While he didnt have a big game last weekend -- I love what I saw considering the tough matchup. He outsnapped Meredith 73% to 25% and outargeted him 6 to 0. He was targeted only 3 times fewer than Michael Thomas. Smith is a stronger play in standard compared to ppr but I still think hell provide WR2 value in both from here on out.

Hopefully you guys who were pimping Cole as a WR2 have realized hes nothing more than a low floor WR4. Tried to tell yall.

Well said Raider. As for Smith vs Meredith -- I cant believe this is even being debated. I picked Smith up week 5 before he exploded and wasnt about to drop him because of his bye. Dude is an physical specimen and has the type of upside that can win fantasy championships. Im talking Michael Thomas type upside. Sean Payton is a huge fan and constantly raving about the guy. I think hes got a pretty firm strangle hold as the teams #2WR . He outsnapped Meredith 37% to 31% in week 4 and 68% to 52% week 5. A player with his skill set and talent is destined to be a star in that offense. Dude has a Mike Evans like catch radius with those crazy long arms and a ridiculous vertical to go with it. Im buying... TreQuan Smith: (6-2, 210 lbs, 33 3/4 arms) 4.45 40-yd dash, 37.5 vert, 10-10 broad, 6.97 3-cone, 4.50 20-yd shuttle Player B: (6-3, 212 lbs, 32 1/8 arms) 4.57 40-yd dash, 35 vert, 10-6 broad, 6.80 3-cone, 4.13 20-yd shuttle Anyone wanna guess player B?

Well said. Couldnt agree more.

Callaway owners still holding or have you already jumped ship? He could explode in the second half of the season once he starts figuring things out. Im gonna be patient.

Why in the world would you waste a roster spot -- holding onto a worthless TE like James -- while waiting for an injury like hes some stud RB handcuff? James is not someone I would ever recommend to anyone, with or without McDonald in the picture. The obvious standouts are Engram & Howard.

Jason Garret? That was seriously the last coach I expected to hear. Redball is a mediocre coach at best. He runs a tight ship and his players have always played for him but he gets outcoached every single game. From icing our own kicker -- to mismanaging the clock -- hes absolutely dreadful. He comes from the Bill Parcells school of overly conservative play and refuses to take risks. Id rather have a gambler as a coach any day. The type that plays to win rather than playing not to lose. Perfect example of this is Redball punting in OT on 4th & 1 on the Texans 42 with 4:45 remaining. Punting in that situation gave them less than a 5% chance of winning the game and signaled to his players that he was playing for the tie at best. Youve got the best oline in the league along with one of the best RBs and you punt on 4th & 1 in that situation? You go for it in that situation 10 out of 10 times. This is Garrets last year in Dallas I can promise you that. I think Jerry will hand the reins to Richard.