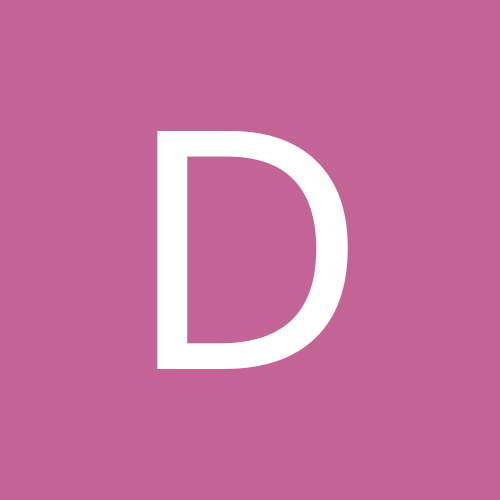 Content Count

4,457

Joined

Last visited

Days Won

1
Everything posted by Dan
Finally in. I had to go in through the front of the website to make it work, but I'm there. Is the hope that we get this going immediately? I'm debating between three, but I'll decide if I have to.

Golly, Walt, thanks. But I was gonna go with a kicker first.

I cannot log-in. My password keeps registering invalid. By the way . . . once I get in, how long do I have before my first pick must be made?

What exactly are you looking for the commish to do? I would glad to help, understanding that I have a couple of weeks that become interesting, including my vacation on September 8-15. But I think I can work the rest . . .

That should be good for the most part. Enough so that I won't hold anything up. But I won't be live on the 20th before 8:00 EST.

I don't see any complications with the 11th. In fact, depending on how long we allow for picks, we should be able to do the large majority of the draft before having to slow down.

In a perfect world, I agree with bob_probert. If we can do the early part of the draft live, that's awesome. I don't mind the dates set forth, except that I am limited as to when I get on the evenings of that first week. Even then, I should be able to check in at least fairly consistently. The more we can get done in a live draft the better, as Walter34 is limited to evenings by then, and daytimes are easier some on a "check-in" basis. Is it possible to take an evening to get started? Like on the 3rd, 10th, or 17th?

There is a lot more going on, but I can work around it enough to get to the computer, or set a live draft time apart. I didn't include a draft that will probably be August 15th, because I haven't received final confirmation from the commish. I don't use pocket protectors. I keep the pen behind my ear, or tucked under my baseball cap. Otherwise, the teens would laugh at me.

I'm generally flexible, but I'll tell you what I know. June 22-24th - Away up north (WAAAAAAY UP) June 29-July 12th - Counseling at Camp July 16-20 - Evenings are tied up Aug. 4-8 - Evenings tied up Aug. 8-9 - Bonfire/Camp Out Any Sunday is not good, unless it's later evening. I also have a vacation that will likely be later in August. Other than these, I will be pretty available. If we try to push the speed, I will make arrangements to be contactable, in the case of trades, etc.

This is priceless. We only have one Bears fan in our dynasty league, with no Packers fans. Steelers, Patriots, Browns . . . but no Packers. I never realized the combination was so entertaining.

Here are mine, hoping I did it right. danpcouch@hotmail.com requested that 1 roll of 10 1000-sided dice be rolled. Roll them bones ... your dice are Roll 1: 356, 783, 708, 989, 859, 829, 129, 764, 741, 234 = 6392. Mail was sent to you at danpcouch@hotmail.com and to dmckay12345@hotmail.com. (Mail addresses have not been confirmed.)

12 in the league? So long as you let me draft, I'll be happy. My question is, when are we drafting? I have two other drafts, and am hoping that this one is on yet a different day.

So are you really that unreliable? Or just a confessed thief?

I'm good with that. That rewards those who drafted well enough to have depth.

Vote 1: All FGs 3 points Vote 2: Man Advantage (amended) *I have no better ideas, but believe that "home field" should be awarded to those who performed better during the season. That said, I think that the Championship game ought to be treated like the Super Bowl, with no home field awarded. JMO.

"Oh, the farmer and the cowman should be friends . . ."

My reasoning regarding the fumbles is really in that a turnover is a turnover, whether it be an INT or a fumble. I'll live with either. I'm easy to please. As far as league leaders, you're probably correct.

Count me with indybearsfan on not wanting to see a field goal worth more than any type of TD. Also, if we're going to penalize for INTs - which is good, IMO (should be more ) - then we should penalize for Fumbles. Otherwise, we're beating up the QBs, and giving a greater advantage to the RBs. Just a couple of thoughts.

danpcouch@hotmail.com Raistlin9 is my Iwon IM.

Hi. Checking in, and checking stuff out. Don't know where you guys are at with your discussion and such, but I wanted to touch base. I would like to be in; but I would like to see rules, if they are somewhere to be seen. Also, regarding keepers . . . how long would you be allowed to keep them? How many years?