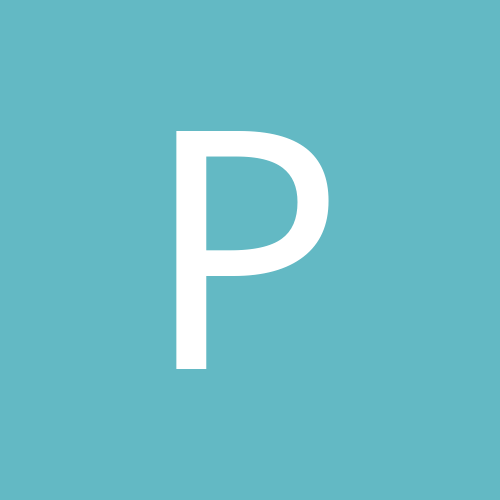 Content Count

65

Joined

Last visited
Community Reputation
3
Neutral
Recent Profile Visitors
The recent visitors block is disabled and is not being shown to other users.
He's been horrible the last 3 games. He cost me a first round bye with his 0 last week. Russel was spreading the ball around. Even when Lockett was open he wasn't even looking for him. I'm considering Crowder over Lockett. What you all doing w Lockett?

I'm with you. I think the real issue is opponents have figured out to stop the SF running game then challenge Jimmy G to beat them in the air.

DJ is killing me. 0 points in previous 2 games I started him. WTF. I hope he doesn't cost me a W this week with his goose egg. He's on the bench until anything changes. TB does have a strong run defense so maybe it will improve down the road.

Agreed this is concerning. SF cost me a W last week. I have the Rams and SF, staring the Rams this week. Considering grabbing PHI then play the matchups.

i"m starting him in PPR. He has too much upside. K Murray looks to him in the passing game and red zone.

I have the Rams and SF. SF had a nice run but tough sch coming up. Rams are ok. Eagles on waivers, nice playoff sch w WAS, NYG, and MIA. Anybody trust the Eagles for the final stretch and playoffs? SF got toasted by ARI on TH night, showed they are not invincible with only 5 points, cost me a W last week.

Watson owners, who are you using during week 10 bye. I have Murray @ TB on my bench. But tempting to grab Brisett off waivers @ Miami. I"m leaning towards Brisett since Murray is a bit unpredictable and Miami has given up the most TD's to QB this year.

Same here. This sucks. We need a clear started in this backfield next week. It almost cost me a W today. Have DJ and luckily picked up Edmonds just in case of WW last week. Whew.

Well I started G Tate TH night. Glad I did with 25 FF points. Lucky.

Well, I guess this decision worked out. ha ha

While he's about the only starter for the Giants, NE could lock him down (take out teams best player). Or could be some great junk time.

Any news if he plays this week? My best backup is G Tate, who I don't want to play but have to make the decision TH.

anybody have the balls to start Tate? As other stated, somebody has to catch passes. Although NE COULD "take out Giants best player" who might be Tate. Then leave it up to others...

Raiders look pathetic. Are these professional NFL players? Even a 1-6 team is making them look bad. So happy I started Carr. LOL. Need some garbage time.

I'm desperate at QB. Luck on a bye, Fitz snagged off WW ahead of me. Usual bottom feeders on WW; Flacco, Smith, Mayfield, Carr. I grabbed Carr, but then got to thinking: if KC is up 50-0 in the first quarter, wouldnt Mayfield pump stats with garbage time? I'm down to Mayfield vs. Carr.