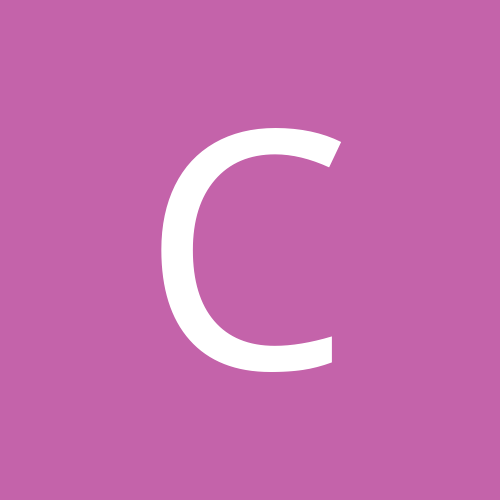 Content Count

12

Joined

Last visited
Community Reputation
0
Neutral
Jones, couldnt agree more. White is hobbled and he is going to be fed the ball yet. Don't expect the output Boldin had week 1 to become too much of a trend.

Hey Guys, Have 3 flex spots I need to fill, 1 pt PPR. I have been tossing this around but here are my options, Alfred Morris @ GB Pierre Garcon @ GB Bowe v. Dal L Miller @ Ind Tate v. Tenn J. Bell @ Ari I currently have Brown, Morris and Garcon in. Brown obviously makes me nervous with Pitts line but bottom line is they are going to have to throw it to someone. Morris has be nervous as well because I am going to assume the Skins get behind early and have to throw which makes my choice of Garcon easier. Do I leave it as is or risk any of the other guys?

Drafted from the 5 spot in league 1, 10 teamer. Standard scoring with bonus pts for long tds, passing, receiving, rushing. I am weak at RB in this league and need to figure out a way to improve there. Team #1 QB- Brady*, Cutler RB- Jamaal Charles*, BJGEllis*, Kevin Smith, Donald Brown, Rashaad Jennings, Jacquizz Rogers WR- Percy*, Steve Johnson, Antonio Brown*, Justin Blackmon, TE- Gronk* Def- Seahawks* K- Nugent* I am starting the guys with * in this league but need some advice on who to flex and what possible moves I could do to improve. Team #2 Same scoring and teams as first team except Qb tds are only 4 pts for passing QB- Ryan*, Flacco RB- Chris Johnson*, Run DMC*, Ryan Matthews, David Wilson, Stevan Ridley* WR- Julio Jones*, Antonio Brown*, Torrey Smith, Titus Young, Kenny Britt TE- Fred Davis* Def- Falcons* K- Henery* Once again, * my starters, still may put smith in as my flex. I am also considering dropping flacco and picking up turbin to stash and see what happens. What do you guys think about that move? Any suggestions are appreciated guys. Thanks

Little help here, I don't typically ask but I am reaching out here. Drafted from the 5 spot in a ten teamer and scoring is standard, td's-6 pts. Bonuses are given for long passes, receptions, etc. I won this league last year and am hoping to somehow stay competitive with it tihs year. Team consists of the following: QB- Brady, Cutler RB- Jamaal Charles, BJGEllis, Kevin Smith, Rashad Jennings, Jacquizz Rogers, Donald Brown WR- Percy, Antonio Brown, Stevie Johnson, Justin Blackmon TE- Gronk Def- Seahawks K- Nugent I have these guys penciled in thus far: QB- Brady RB- Charles, BJGE (not a fan of the matchup) WR- Percy, Antonio Brown TE Gronk Def- Seahawks K- Nugents I am leaning towards Smith dependant upon health, decent matchup. Like Brown also to put up some decent flex numbers. Johnson on Revis island kind of scares me and I want to see Blackmon in action for an entire game against a weak Pass Def. Let me know what you guys think and what moves I should potentially make to improve my RB which I feel weak in.

Need a little advice to help me make a decision guys. Championship game and have three WR to choose from and need only one. Nicks v. Jets, Nelson v.Bears, Holmes v. Giants. I have Nelson in currently as a high risk/reward situation after last week. I am leaning more towards Nicks now after looking at targets and receptions. Holmes has been a consistant td lately with little in yardage. Any more insight??

Here is my team: Rogers, Big Ben Mendenhall, Bradshaw, Forte, Lynch, M. Bush Calvin Johnson, Hakeem Nicks, Santana Moss, Jabar Gaffney Vernon Davis Pitt D Akers I am 6-0 currently and have a 1-5 team that wants to trade CJ II to me for Calvin and Forte, should I pull the trigger? I am worried it leaves me very thin at WR but leaves me a good oppurtunity to trade for a stud receiver?

Which of these two do I roll with this week?

Thanks guys, I have Jahvid Best and Michael Bush I need to decide between in another league, who do I roll with!!

I have a few positions I need some advice on starting. Big Ben or Rogers (Injury going to be an issue and losing Finley?) I have Forte, Mendenhall, Bradshaw, and Michael Bush, which of the three do I start here.