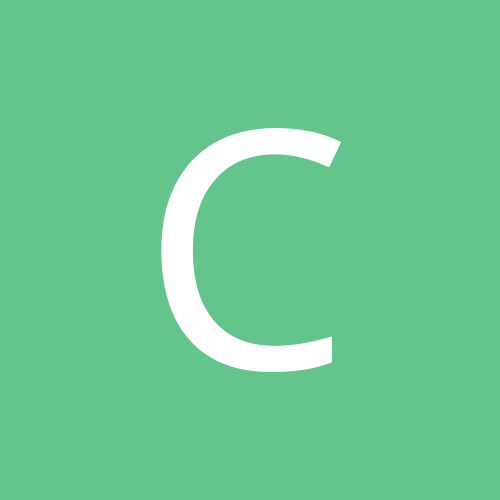 Content Count

138

Joined

Last visited
Everything posted by c.hammer
I drafted him in the 16th in a keeper league. Dude is quick, hopefully he keeps it up all season. 3 for 37yds, 1td, 10 yards rushing.

This is new: Bell does not have to report to the Steelers by a certain date to get an accrued season to become eligible for free agency, contrary to what ESPN and others previously reported. Bell already has played the four-plus seasons he needs to become a free agent after the season. http://www.espn.com/nfl/story/_/id/25187177/leveon-bell-talked-steelers-unlikely-report-week

I grabbed Jalen is 3 leagues. Im betting the muscle hamster gets the start for 1-2 weeks tops before Richard takes over

This was a fun read. A lot of swing and misses this year. Within my leagues I tried to find RB gold and drafted Conner Carson Penny Barber R. Freeman J. Hill I dont have confidence in any of them for ROS so Im looking at Donta Foreman and Malcom Brown.

c.hammer replied to Crystal Meth Tweekers's topic in FFToday Board

Drop Doyle, grab Engram. Having 3 mediocre TEs is a bit excessive if u were to drop ALF

Nice trade. Mixon > Conner even if Bell never returns to pit

Drafted him in 3 leagues. Hes the real deal, just needed to get his feet wet.

Per Adam Schefter https://twitter.com/adamschefter/status/906282149938114560 NFL news http://www.nfl.com/news/story/0ap3000000841127/article/elliott-granted-preliminary-injunction-ban-on-hold

I'm benching Henry until gates gets his TD record.

18 carries for 78yds, 2 rec for 16yds, 0 tds Not the best stat line of the week, but his vision, cuts, speed, and brutal strength was surprising for a 31 yr old RB. A buy low since if his owner didn't see the game and a good trade target for Gillislee owners. The best highlight reel of week 1 IMO

Grab K Hunt if you haven't already.

Hunter Henry. Gates just needs 1 more TD for the record, and they admitted that's why they used him more last year vs Henry. Rookie TEs never do well, but I love OJ Howard, especially for keeper leagues.

Ajayi by a mile. No one else makes sense considering his ADP is 2nd round right now.

John brown, catch the focking ball. Please.

Subbed him in for a probable Deangelo Williams (illness) after I heard Yeldon was officially out. Fock.

Kinda embarrassing that they keep using the Thursday Night Football logos.

For 6'8" 240lbs, Brock can move

Lol Brock already has more passing yards than Peyton.

Aqib Talib pokes Dwayne Allen in his eye through his face mask. Seriously, who does this?

Here's a clip https://vine.co/v/elm60OPz02U

Lol. I realized and was too lazy to edit.

And he just became the all-time passing yards leader.

Yeah, hate to see him like this. Undefeated at 7-0 is soooooo embarrassing.