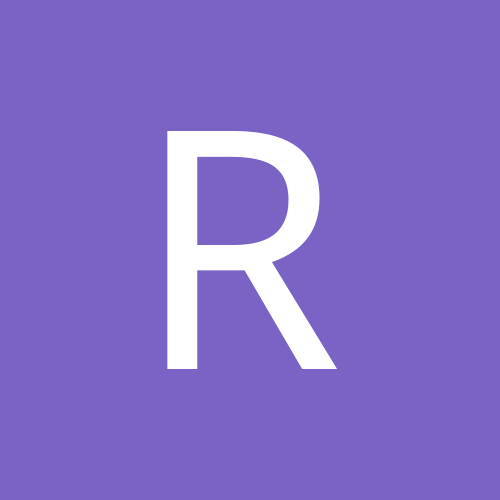 Content Count

116

Joined

Last visited
Everything posted by rowdystylz1
Currently am sitting Kirk and Zay (diff leagues). Goodwin in 1 league and either Goodwin/Pittman in other league will replace them. Weather is obvi a factor but not as much as what the Jets defense has done this season.

Hearing all Sea skill players should play. Love Goodwin this week but not sure over Hop or Ayuik. Hmmm Ayuik for me there

Happy for any and all weather updates leading up to gametime lol. Thank u

Hear that. Wilson, Kirk, Zay etc are all affected. May come down to gametime weather conditions.. wind more specifically

Those guys are 'next man up' guys anyways.. he hasn't had real weapons all year outside of herbert anyways. 100yrd rushing day, easy

I wont be sitting Fields regardless or weather or matchup. No shot

Yep love that line. I really want shares in this game. Starting Goodwin in 1 for sure and have to talk to my partner but slight chance i roll him out both leagues as a plug and play. KC matchup doesnt get much better. I hate being too cute with moves but sometimes u gotta be stingy. Weather and matchup is king at this stage of the game. Walker shld eat well there too

Yes tonights game may be pretty bad. I hate to sit Kirk and Zay (2 diff leagues) but im looking at other alternatives. Jets Def is not ideal either. Leaning toward goodwin vs KC, shld be some scoring juice in that game

Im not sure yet. Prob will avoid the situation and start Zay Jones over him anyways, even in shitty weather.

Standard .5ppr - pick 1 Kirk vs Jets (rain) Goodwin vs KC Standard full ppr - pick 1 Pittman vs LAC Zay Jones vs Jets (rain) As of now im leaning Goodwin and Zay, any thots? Thanks!

Agree with Goodwin. I may be playing him over Kirk this weekend who currently sits at #10 overall WR in my league. Cant get a better matchup against KC

WRs are pretty rough but id say DJ and Slayton have the best matchups. The other one is tough but if Burks is cleared i may take a chance there, def more upside than the remaining guys imo

Hopkins. Easy choice for me

Thats my play no doubt. Tough draw vs Dallas but they have let up some points lately and thinking GM doesnt need to do anything spectacular w those weapons around em. Stomach still hurts tho

Unreal. #1 overall in both leagues with Hurts in 1 and AJ Brown in both. Minshew @ Dallas Russ Wilson (if cleared) @ LAR Z Wilson vs JAX my only real options on the wire. Shoot me

Ehhh Pierce got hurt and not a ton of confidence in Swift and Foreman. #1 overall but feels like im limping into the semis

.5ppr ill be emptying the wallet on Moss (have RB issues) but i can see Deon being the play in full ppr. Moss seems to have the snap count %

The league i run has a 'high point wildcard' that enables a team to advance if there are no ties for the last playoff spot. 12 teams total and 6 make it in. If the first 5 teams are cut and dry (no ties) then the final spot goes to the team with the highest points regardless of record. It definitely keeps teams competitive to the very last game. It usually comes into play once every 3 years or so. Its a great rule altho maddening to any bubble teams that get bumped for a team with a worse record but theres a 'Price is Right' feel when the wildcard hits. It works and makes sense. Big $ league and weekly point prizes so all teams have a 'chance' til the end.

Dont need him back this week. Just wanna make sure hes back with zero limitations and fire him up for the playoff run. LFG

I drafted him in both my money leagues (.5pt and full ppr). Hes no longer on either team after i dropped him for T. Burks this week. I am not interested in his weekly numbers or upside. Good gadget player and a decent bye week filler but i didnt see much potential. 9-2 both leagues

Maddening but… theres time. Hes the most dynamic player on the roster and has strung together 4 full practices. His juice looks good out there but no clue what the coaches are thinking. No more excuses.