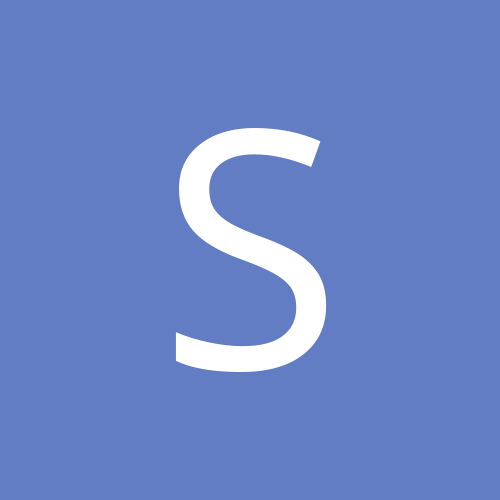 Content Count

188

Joined

Last visited
Community Reputation
12
Good
I would roll with Sanders as I think DENVER will move the ball and score on KC.

I can see why you might pause and think about it. Especially when you look at Allen's history against Miami last year. Averaged 35 points. However I would always choose a healthy Mahommes over anyone. He could go off at any given time.

Full PPR McLaurin has been great but playing against SF is not a good matchup I could see Washington getting shut out Golden Tate gets to play the Cards. One other caveat, I am starting Saquon so if I also use Tate that means I have 2 Giants going. That doesn't thrill me too much although it is against the Cards. What ya think?

I think you should do it.

I wouldn't panic yet. It is the ebbs and flows of a fantasy season. Yes it sux to have 3 clunkers in a row, I own him too. Not looking to move him though, and so many other big name WR's still have not done as well as Allen through week 6. In the end, Allen will likely finish about where he was drafted to be.

As a Barkley owner, I am hoping for option B. LOL I think when Barkley comes back, as well as other Giant weapons (Engram, Sheppard) along with Tate, that the offense won't be as bad as early this season. Hopefully that translates to more scoring opportunities for Barkley. Volume wise he should be good, but it would be nice to see some TD's. I have not paid attention to Kamara, so I cannot comment on that situation.

Went with Michele - meh.... and McLaurin! Yes! Everyone on my bench outscored Michele.. LOL, but it didn't cost me a win, phew!

Out of that list Walker is the clear candidate to drop.

I need Jimmy Graham to not score less than -42. So basically a -41 or higher and it's in the bag.

I played Jimmy Graham thinking the same thing. Henry was my highest scoring player. My bench loved those points.....

Good point. I guess I'm just reacting to several factors. I owned Dallas D for a few weeks, and they scored meh in prime matchups (I should learn to remove emotion from being burned). The last RB they played scored well against them. Jets O goes through Bell, granted that is not much, but with Darnold back it will get a much needed shot in the arse. And the absolute clincher for Bell having a good game - I'm playing against him. It's a stone cold lock..... But seeing the rankings of Cinci and Cleve are so low, your argument makes sense. I also just realized that my opponent other RB is Ingram, so he's also a stone cold lock. Sux to be me.....

I have these three options for my RB 2 and my Flex. McLaurin Vs Miami Michele vs NYG Lindsay Vs Tenn I'd have to say that out of the 3, I'd likely go with Michele as RB2 this week and use McLaurin as my flex. I like both their matchups and not so much Lindsays. This is full PPR. What do you guys think?

I own Michele, and would love to make a trade like that! That should tell you all you need to know..... Think I'll reach out to the Jacobs owner

I'd be wary of Evans, although I own Godwin so I expect Evans to go off this week. LOL Theilen for sure. Normally I'd say Evans over Gallup easy, but honestly not real comfortable with that. That's my wishy washy answer for the day... LOL

Close call on all three. With Darnold coming back, I like Bell - Dallas D not very good. Between Carson and Ingram is a tough call. I have-not watched either of them play yet this year, but I think I'd go with Carson in a coin flip.