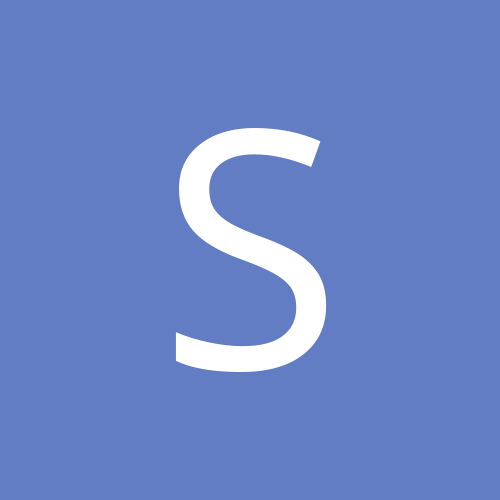 Content Count

213

Joined

Last visited
Community Reputation
13
Good
Down by 24.6 points. Full PPR. This is your time to shine and show that you were worth that high draft pick. You can do it!

FU to my entire team. Average 134 per week, never below 115. So, first week of two week playoff matchup format, and what do I get? 73 (plus Dalvin Cook tonite). My opponent, 128. So I need Dalvin to get over 50 pts to keep me close.... FU you F'ing scrubs...…. I can mail it in now. Even if he gets a good score in the 20's I'll still be down by over 30 points for the second week. Bunch BS right there..

I would rank them in the order you have them listed.

Colts have safer floor. NO if you're looking for a potential big game (high risk/reward) edit. Just Realized this was last weeks question. LOL.

Hate to start anyone against the pats. I'd go wents also. Any streamers worth considering?

Been going back and forth on this one. McLaurin could be shadowed all day by Slay. That would be bad.

Interesting choices. I was thinking one of the RB's I don't have any faith in. (Sony and Hyde). And yet nobody seems on board with that. Ok. I have some thinking to do. I'm first overall so I don't have to bid on waivers tonite as I have the last priority. I'll wait to see what happens tomorrow am. I think I can literally wait until Sunday morning to make this move. At least blocking anyone from using whomever I drop this week. Maybe I'll get lucky and some talent will get dropped to cover a bye that I can use to improve my roster for week 13.

Interesting. I didn't even think anyone would considered mattison. Heading into playoffs I think I should have this handcuff. Guarantee that he will be scooped up should I drop him. No other good handcuffs are available. so I'll rephrase my question, taking Mattison off the table. LOL I could go without a TE or I could consider dropping Slye and going no kicker for the week. I've gotten very little from the position lately anyhow.

12 team PPR league standard QB scoring. Week 12 is last regular season game. Currently sitting first in my division at 8-3, but only 4 teams make playoffs and our division is tight. 2 teams at 8-3 and 3 at 7-4. To say we have crushed the other division is an understatement LOL. So, week 12. I do not necessarily need a win, but a win guarantees me the #1 seed. Theoretically a loss and everyone else winning could be a mess and I could find myself out of the playoffs, so I am treating this as a must win. I have Bye problems this week. Need a TE - can stream Fant, Gisecki, Hollister or Griffin as a 1 week rental. Issue is, who/what to drop for a 1 week fill in. Debating dropping Sony or Hyde as I hopefully will not need either of them again after this week. I also don't want to drop either of my defenses as they are both performing great and I'd hate to face either of them now or in the playoffs, but if that makes the most sense then I will consider it. I could also consider taking a zero this week with Henry and hope for the best. What do y'all think? Bold = current selection to start week 12. QB: Cousins - Bye, Carr - at NYJ RB: Cook - bye, Barkley at Chicago, Lindsay at Buffalo, Sony - vs Dallas, Hyde - vs Indy, Mattison - handcuff to Cook TE: Hunter Henry - Bye WR: K. Allen - Bye, Godwin at ATL, McLaurin vs Det, G. Tate at Chicago Kicker - Slye Defense: Pitt at Cinci, NO vs Car

I agree - Mayfield with his newfound resurgence against the fins would be my first target.

Lucky here as well. PPR league - went into Monday night down by 5.5 points. Opponent had Tyreek, Eckeler, and Watkins... I had Allen and Henry. I was projected to lose big time. And with the way Eckeler started, I thought for sure that was the case. Then, Tyreek pulled his hammy. Watkins only caught 2 passes, and my two guys scored the TD and 2 pt conversion! So I get a cheap win by 4.9 points! And thankfully Rivers was picked on that last play he threw to Eckeler in the end zone! I jumped out of my chair to applause that. That would have put my opponent in front of me and who knows if I would have caught back up! Phew!! And..... The guy I'm chasing in first place in my division needed 9.8 points from Badgley--- he gets 9. So, now I have first place in the division after starting 1-3, winning 7 in a row! Whoop Whoop!

LOL. Sorry. Total brain fart there. I still go with Cook. Mainly because I trust the offense the most of the choices given.

I would stick with Cook against the bears. They are not very good against TE's. Philly TE's torched them last week.

4 PPTD Cousins @ Dallas - No Theilen also. Kinda makes me feel not so good about this. Tannehill (home) vs KC - could be a shootout Could also take a flier on Daniel Jones Vs NYJ - could explode, or implode LOL Thoughts? Currently have Cousins in the lineup but not feeling good about it.