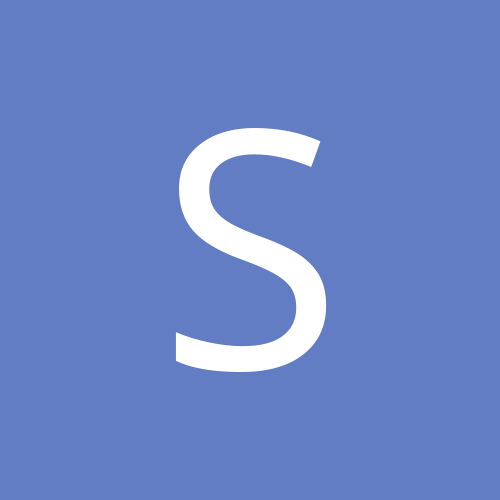 Content Count

143

Joined

Last visited
Community Reputation
9
Neutral
Yeah that was a very tough loss. I'm still digesting it all, trying to figure out where exactly I would lay the blame. Obviously, Parkey should have made that kick, but the Bears O was a lame duck for almost 3 quarters. I thought Trubisky was ok, and we got lucky twice with passes that should have been picked off. But, in the 4th qtr, he put the Bears in position to win it, twice. You gotta like that. He did not fold up when the real pressure was on. I kinda think the lackluster play of the 1st half I might lay the blame on play calling - Nagy. Remember last year on KC in the playoffs as well. It seems that he goes into clam shell mode in the playoffs when it comes to offensive play calling. It's hard to know for sure if the calls were bad, or Trubisky still struggled if the first read was covered. But If you look at Nagy history of play calling in playoffs, it might suggest he is the issue. He doesn't "Be You" in those big games. Overall, though I did not expect the bears to be relevant by week 13 this season, so to win the division, and host a playoff game was an unexpected bonus. A young team and the arrow is pointing up. Tomorrow is never a guarantee though, and that's why losing this game the way it went down really hurts. And that completed pass, that wasn't? Terrible officiating right there. Terrible. That could have changed everything. Although had the initial call been correct catch and fumble, there was nothing but eagles back there and they likely would have recovered the fumble. So now I must choose my surrogate team - I like watching the Chiefs, and the Chargers. And I must say, I am really impressed with the Colts. Rivers has been around a long time and likely nearing the end, so, I would like to see him get a Trophy. So, I'll pull for the Bolts to win it all!

While I agree with you that the SD defense is very good, and of SB quality, your metrics for dismissing the Bears as a SB caliber defense seems to be nothing more than a summary of numbers that only support your argument, rather than reporting on all of them. For example here are some other 2nd halves for SD you did not mention: Ravens 16-7, Chiefs (game 1) 21-16, Bills 14-3, Rams 14-10., Titans 13-10. This would not paint SD defense in a very good light, as these are not even great QB's (except for Mahomes). Using only the second half stats of selected games for the Bears that are unfavorable and only second half games for SD that were favorable is akin to what our media does today, "Blurring" facts to match their opinion. And the real issue to using only this data is it does not take into account game specific scenarios. Teams entering the 2nd half with a lead, are likely to give up more yardage and points, as both teams focus shift. There could be other scenarios as well, their offense may be playing more conservative, thus putting the defense in bad situations, they may make a crucial turnover, etc This metric alone is useless as you can see when you look at more than just the outcomes that match your argument. Now if you're going to claim to have used only games with Bosa (sorry, not looking that up), then you cannot consider the SD defense of SB caliber if one player makes that much difference. Kalil Mack missed several weeks as well, let alone joining the team just before week 1 without any practice at all and having to learn a completely new system. These metrics do matter: PPG allowed, Yardage allowed, Turnovers, Sacks, QB pressures, etc. I'm sure that SD grades well in all of these. As do the Bears (actually better in just about all of them). These stats are available in totality over the full 16 games. This is the true measure of the performance of the defense. The complete metrics do show the Bears as a SB caliber defense. as well as several others. Baltimore for sure. Houston and Dallas can make an argument too.

This would be a travesty! At least let him finish out his 3 year deal. He has a legit shot at getting to the big game while here on the Bears over that 3 year span.

Bears Homer here. I think they have a realistic chance to get there. I do believe they can at least make it to the NFC Championship againt Da Saints. That game can go either way and defense travels well. Hard to say, I'm just happy to finally have something to root for in the post season. On the AFC side, I cannot ignore the Pats, again. Ugh.. LOL But the Chiefs are fun to watch also. I hope that ends up as the AFC Championship game. Obviously I want the Bears in the SB, but if that cannot happen, then I'd really love to watch Saints / Chiefs. Of course, if Da Bears get in, then I'd prefer they play any other AFC team except KC and NE LOL.

Only one league, went 10-3, 2nd seed. Won the ship by a hair, in spite of starting Rivers. Beat the #1 seed who was a Gurley owner and went 11-2. LOL I totally sweated that one out though.

Yep, totally agree! It is exciting, isn't it? And the future looks bright too. I don't care if they lose their first playoff game. I'm just happy for them to be here, and the arrow is pointing up. Imagine this offense with another year or two experience. The Mack signing was completely unexpected and totally worth everything we gave up for it. Roquan Smith was a great draft pick.

Ouch. Sorry about that. I was pretty much in despair saturday evening and into Sunday over Rivers. But then, I saw that the guy I was going to play in his place didnt fare any better (Josh Allen). So I just figured it was my fate to tank. Luckily Gurley missed, and my opponent was forced to use Doug Martin as I grabbed everyone off the waivers I could over the previous 2 weeks. I eneded up winning by 4 points. I am sure that Gurley, would have out produced Martin by that amount, easily. I also got that last play DST touchdown from TN. IF that didn't happen, I lose. What a week! I'll never forget this one. I was 10-3 2nd seed, and I beat the #1 seed who was 11-2. And when I lost Hunt (and someone beat me to Ware), and then Conner went down, I thought I was cooked. I became a WW maniac, and it paid off.

I heard Nagy on the radio here. He basically iterated that their initial mindset will be to win the game, but to be smart about things, more or less intimating that if they get word that the Rams are poised to win, they may opt to play it safe with key players. So it may be a half game for the starters. A shame really, as I want to see how they would far against MN on the road in a must win game. But hey, I haven't seen relevant football this late in the year from my beloved in a long time. I'm perfectly happy to be in this position. If they rest 'em, so be it. But lets hope SF can give the Rams a tough go.

Sorry to hear you lost. I guess that means there could be another thread - I played against Rivers and lost the Ship. LOL Anyhow, either way, I feel this list is very small indeed. LOL Enjoy the Holidays and have a great 2019!

Let's go Bears! Finally! I like the direction this team is going, for the first time in a long time. While I expected improvement entering this season, I did not expect winning the North, and possibly contending for the #2 seed. Great season for a young QB and coach in their first year together.

I did the same. I grabbed CJ as soon as I heard as I played the gurley owner in the ship. In fact I grabbed a lot of WW backs as a block (J. Williams, McGuire also). It worked. He ended up using Doug Martin going tonite. I have a huge cushion and also Jared Cook. Too bad I didnt actually play Anderson but at least I got the block. ALthough even if he started Anderson I'd still win. Now I just have to hope that Matin does not out score Cook by 30 points. LOL

Whoop Whoop! This maybe a very small group indeed, but Let's hear it! 3.3 points from Rivers in the Championship game and I still won it! To top it off, I left J. Williams, E. McGuire, and CJ Anderson on my bench..... LOL (Started Chubb, Samuels, and D Williams) Basically both our teams pooped the bed, but his just did it worse! Phew! Every other team in our league would have wiped the floor with either of us this week. I labored over Rivers the whole week. Even picked up Josh Allen, and thought about Foles. In the end, I left Rivers in thinking he had the best floor. I am curious if I am a man on an island with Rivers and winning the championship. Well, as long as Doug Martin does not out perform Jared Cook tonite by 30 points anyhow. Feel pretty safe about that.

Damien. If Ware is out. If Ware plays, then Jamal. Unfortunately, you might not know about Ware before the GB/Jets game. I'm in the same boat. Hoping to get clarification before noon sunday.

Sorry, just realized you posted this sunday am. I was thinking its for week 16.

I believe Conner may be back, so I'd keep an eye on that. If Conner is out, I'd roll Samuels. If COnner is back, then I'd go with White.