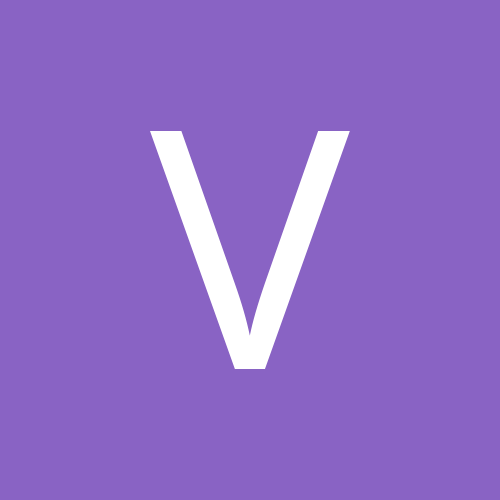 Content Count

78

Joined

Last visited
Community Reputation
2
Neutral
About Vol4life4446
Rank

FF Geek


Birthday

01/19/1977
Appreciate it. That's what I'm leaning towards.

Thanks Weepaws. With Jamal Williams sitting does that change the pick. Both Swift and Johnson will have the backfield to themselves. Both defenses according to the stats have allowed about the same rushing yards per game, even though Pit is ranked higher. All of the rankings have Swift ranked higher. I'm still on the fence.

10 team full ppr My RB's are Najee, Swift, Patterson, D Johnson, Gaskins I have Najee Swift and Patterson plugged in. Just wondering if I should put Johnson in over Swift. Need a win to stay in the playoff hunt. All of these RB's are pretty much in the backfield by themselves. Just not sure who has the best matchup. Thanks and as always WHIR.

I need najee to score 36 points as Zuerline got a goose egg and Adams scored a whopping 10 points. I also left Kittle on the bench due to he was supposed to be on a snap count. Went against my rule never bench your studs.

Thanks guys I grabbed him and dropped sharpe.

10 Team 1pt PPR QB: Hurts RB: Najee, Swift, Patterson, E Mitchell, Gaskin, Peterson WR: Adams, Lockett, Shepard, Jeudy, Claypool, T Sharpe TE: Kittle Should I pick up Wilson and if so who would I drop? Or would I ever even play either one over the others. I was trying to package mitchell to try and get either beckham or mclaurin. Both teams have no RB depth. My gut is to stay put and see how the situation their in SF plays out. The only one I would get rid of is Sharpe, but with ridley out he becomes the new WR1 there. Still may not produce much but a WR1 vs possibly a RBBC situation seems better to me. Any help would be appreciated. WHIR

Fournette looked to be healthy and they just kept giving him the ball. I think you waited this long to see what hes got might as well see.

Yeah that was kind of what I was thinking maybe moving Gordon or JuJu for a RB. I think I could get a decent RB2 for JuJu. What RB would be fair trade for JuJu. Unfortunately most teams overvalue their players. Had an offer for DJ but they wanted Adams and JuJu in return and that was 3 weeks ago when he was underperforming.

Sitting at 10-0 in a 10 team PPR league. Team in signature Trade deadline is the 21st so wondering if I should make a move for either a QB or RB for the playoff weeks. Playoffs weeks 13-15. Have an abundance of WRs. Thinking I can get something in return for JuJu. Any possible moves that seem worthwhile. Or do I just ride it out as is? Thanks leave a link and will answer yours.

Yeah have been trying to move a WR for a RB but its hard making a trade in our league.

Its all good no problem. Hopefully this team can carry me all the way through.

Thats what I get for trying to post while talking. Wow major typo

10 team PPR QB Rivera, Winston RB Kamara, Conner, Thompson, Drake, Richard WR Thielen, Adams, Beckham, JuJu, Gordon TE Kittle K DEF Streaming

Appreciate the reply weepaws. I was going back and forth on if I should. Since I more than likely wont play either much thought I would go with Adams.