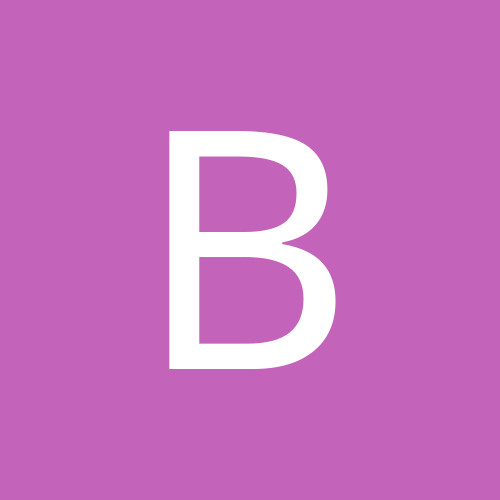 Content Count

17

Joined

Last visited
Community Reputation
0
Neutral
About bpephin
Rank

FF Rookie


Birthday

08/11/1965
PPR league - carrying 3 TE's this week because of injury status - now looks like all 3 are playing, so which to start? Kittle Sf @ GB Monday - limited practice Friday do to knee G.Olsen Car @ Was 1pm Full practice Friday A.Hooper Atl Vs TB 1pm healthy Rankings, here and elsewhere, have Kittle way ahead, but not sure with the injury. Hooper is the safe bet health wise, but he has only 1 good week, and has the best matchup. Olsen - risk being out so long and could get re-injured quick, but upside may be the highest. Thanks for any help!

Thanks for the response - You do not give up any draft picks to keep one. Everyone can keep one from last year, with restriction, thus those are the only guys I have that are eligible and worth keeping. Also its only a one year keeper, you can't keep the same guy the following year. So no worries about long term outlook. Only thing keeping me from Watson for sure is how healthy he will be. If he looks healthy, he will be a tougher get than Gordon in the draft I think.

I have a choice of 3 possible keepers - can keep one. PPR, but QB gets equal TD points (range from 6-12 for distance), so QB is valuable. my choices - WR Josh Gordon Cle QB Deshaun Watson Hou RB Tevin Coleman Atl thinking Watson if he is ready to go week 1. Gordon is interesting. so not totally sure any help would be cool, thanks

Started Goff, Fournette, McKinnon T.Hill, AJ Green, Sheppard, Olsen, Elliot and my IDP Won the SB, Thanks to Goff's 38 points. No one else did much of anything. But Roethlisberger only had 14, Hopkins 6 against me. His guys had a worse week than me. up 92-87.5, with Elliot and DL Mack still going. he is done. On draft day I warned the guys that if we solve our QB issues, look out. Had Watkins, used Rodgers last week, and Goff has been just fine after Watkins went down. We drafted T.Taylor, Flacco and Garoppolo (while still on pats). 1st QB took was in round 16, after a K. Crazy, but it worked out.

Super Bowl week, need to pick a QB Goff at Ten Garopollo vs Jax Rodgers vs Min (back on IR a few minutes after posting) 250 yards for 3 points, 1 pt every 10 after but big on TD 1-9 yards 6pt 10-24 8pt 25-40 10 pt 41-up 12 pt thanks

QB Rodgers, Garoppolo, Goff RB Fournette, McKinnon, Hyde, Perine, Woodhead, Yeldon WR J.Nelson, T.Hill, AJGreen, Sheppard TE Olsen, Brate k Elliott Def IDPs 12 team PPR Start 1 QB,2 WR,2 RB, 1 flex, 1 TE Going to have some decisions to make.

If they won, they lost any tie-breakers with the team they could catch, if they lost, they won the tie-breaks with the team below that would have had the same record. so no matter what happened they would be the #5 seed, but not as simple as looking at the records.

Thanks for the responses so far - I was given so many varied ideas on what to do which is why I came here to ask - - I don't want or plan on kicking anybody out - I know him and know he did probably did not go thru the tie-breaks and scenarios to see the other team could get a better seed. He just assumed it would help the other team. - the top 4 teams in points scored payout and it runs thru week 16, plus there is a toilet bowl, so there is incentive to keep playing - Because the game didn't matter for seeding, I am leaning towards just cussing them out and moving on. My co-commish wants to be much harder on them, as he feels he does not want a tanking precident set. .

Hi, question on suggestions what to do with this situation - 20 year member in the league ($250 entry) tanked the last week of the regular season. He was out of the playoffs, team he played was in. The team in (who is new this year) was locked into the #5 seed, so the game didn't matter, but not sure if they knew that. (he started 2 guys not playing, and basically started the worst line-up he could). so, what to do - I've had suggestions (by FF players outside and in the league) things like - kick them out , take away a high draft pick next year, take away some Free Agent money next year, to things like kick them out of this years playoffs (to late for that). Anyway, thoughts?