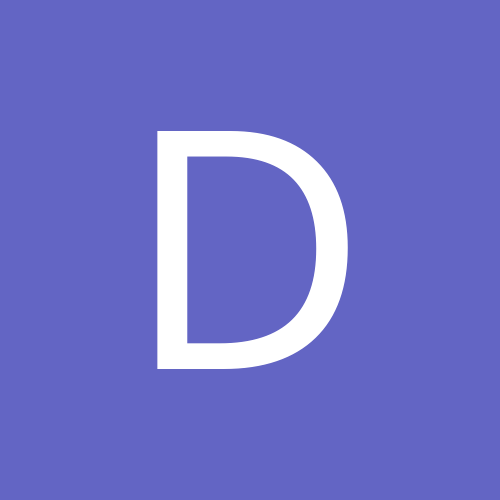 Content Count

15

Joined

Last visited
Community Reputation
3
Neutral
Drafting in the 12 spot you need to be flexible. It really depends who drops to you. As a general thought - many point to going RB early with the argument that the position is scarce. Well, here's a chart of position scarcity Vs points they give to your team (PPR): Positon and amount Rank Point / Game Round Picked QB Rank 1 26 2-3 8 Rank 2-10 20-22 5-12 9 Rank 11-20 17-19 12+ WR Rank 1 22 1 4 Rank 2-5 20-22 1-2 9 Rank 6-15 17-19 2-3 7 Rank 16-23 15-17 3-4 8 Rank 24-32 13-15 4-10 30 Rank 24-32 10-13 12+ 31 Rank 33-64 7-10 12+ RB Rank 1 27 1 6 Rank 2-8 20-24 1 0 None 17-19 - 5 Rank 9-14 15-17 2 6 Rank 15-20 13-15 3-4 21 Rank 21-42 10-13 4-10 23 Rank 43-66 7-10 12+ TE Rank 1 18 2 2 Rank 2-3 15-17 3-4 1 Rank 4 13-15 4 6 Rank 5-11 10-13 5-10 11 Rank 11-22 7-10 12+ As you can see - There is a big advantage to take the best available in the first 2 rounds. Most positions fall off - RB especially hard. These are just last years numbers as well, so outside those you know will perform, is there a need to force pick a question mark RB early when you can safely pick a RB rounds 4-10 that will get you 10-13 points and "guarantee" your top tier of points at WR. As you can see, most of the combos end up close in theory. WR-WR [20]+ [22,22,13]+[10,10]+[7] = 104 WR-RB [20] + [22,13,10]+[17,15] +[7] = 104 RB-RB [20]+ [15,15,10]+[17,17]+[7] = 101 RB-TE [20]+ [13,13,10]+[17,15]+[18]= 106

The real question is - what do you feel AB's value in Oakland truly is? Even if he plays the whole season, there is reasonable evidence with Carr as QB of how WR perform. Take 2016-2018, there has been 1 year where any WR got over 1000 yds - and that year saw both Cooper and Crabtree do it, barely. Looking at targets, OAK has an avg of 530 targets/year throwing to WR with 55% of those targets. So there is 275 targets to share for WR, MAX 350 over the past 5 years with Carr. If you assume AB's ceiling is to get half the targets, that's 135 targets [max 175]. Which with Oak in past seasons equates to about 1100 yards and 6 TDs [max 1400 yds and 10 Td] . So if you believe that Oak will honor AB and throw to him, his value is right around WR2 with WR1 upside. So when would WR that have that stat line without the risk be gone - well usually mid round 3. Cooper, Diggs, Thielen are around the same tier but with 'less' risk. So the value would begin after that. TLDR Late round 3, after the similar WR are gone.

Agreed. Swapping positions is pretty bad for you as 8/14 isn't the best spot to begin with. I'd at least want a 6th rounder to make up the difference - a 4th or 5th preferably. Just looking at ADP youd drop from RB1 + [RB13,WR12,TE2] + [RB14,WR13,TE2] to RB6/WR3 + [RB10-12, WR8-10, TE1-2] + [RB20,WR16,TE3] This drops you a tier at almost every position in the top 3 rounds. The only way you come out ahead is if you happen to get a top 10 RB with your round 2 pick - or if you really like the round 2 TE play. Otherwise the quality at 2.06 is about the same as 2.14 - in the same general tier at least. So that's giving up a top RB pick for very little gain on your end.

Just think of this as you having the 6th pick in draft. Keepers being the forced first round. If you had 6th pick would you take DJ or Adams? Do you like the WR in rounds 3-6 better than the RB from 3-6? Whichever of the groups you like better 3-6 makes it more beneficial for you to take the opposite R1. If you dont feel there is good enough RB value after R2, then maybe even take 2 RB right away. This is all up to how you think teams will do this year. TLDR: Adams is safer value, but RB are generally harder to come by. Depends on how you value the mid round player pool.

Depends what pick you are. But generally 1 [1] +28 [2] = 14 [1]+15 [2] +71 [6]. If you want to throw in 42 [4] as well, that most likely makes it too disadvantageous to you. Anything 3-6 + swapping rounds 1 and 2 is value for the #1 pick guy to begin with. So if you want the top pick and are willing to throw some advantage to them in trade for it, swapping your 1-2 and adding a 4 or 5 is probably where your offer should be.

DJ - Simply because of confidence in situation. Most likely to not be lower than round 1-2 quality. Conner - PIT runs a lot. Losing AB will stack the box a few more times and Jaylen/others might steal some snaps, but Conner should still get plenty of volume. Conner only started 12 games in 2018 and still was a top 10 back. 200 attempts [800 yds] with 50 [400 yds] receptions is probably about Conner's floor assuming no terrible injury. I'm honestly not sold on Conner as a 1st round value - but I still take him over Bell if im being forced to choose. If he stays healthy he could hit 1200 rushing and 500 receiving. Bell - The NYJ had 77 target to RB total last year and 104 the year before that. They also haven't had a 1000 yd rusher since Ivory in 2015 because of committee type schemes. With Darnold stealing some goal line TD's and the WR core a lower tier than PIT, I could easily see bell around the range of 1100 yds rushing and 300 yds receiving with 50 catches. However, I feel like his floor is even lower - think Matt forte on the Jets. 800 rushing and 250 receiving. I have Bell lower than Conner because I don't feel Bell is a safe 1st round pick at all - I feel he has a higher chance to be a total dud than Conner. The rule I go by is - Championships are not usually won in the first 2 rounds, but they sure can be lost in them.

defectivesupport replied to fatguylittlecoat's topic in FFToday Board

1. How soon do you take Darrell Henderson? In PPR, I have henderson in my tier with other RB that "Are backups with a chance to get some playing time by committee" So Jaylen Samuels, Royce Freeman, and Austin Ekeler type. This ends up being in the RB25-30 range. Honestly his current ADP is mid 7th round... which is when all that remains are guys like Jordon howard and and other RBBC guys and backups. WR though - Will Fuller, Sutton, Kirk etc are all going around that range, so you'd have to lose a chance on one of them to reach for a 'backup'. I usually take him in the 9th if he's still there, but he rarely is. It really depends how the early draft goes though, if I ended up going WR-WR-RB-WR or something like that, then I might consider henderson in the 6th or 7th to give a chance for my RB position to be great instead of mediocre - as the guys you can fill in that will play RBBC later will be somewhat equivalent to guys you'll get in that round for RB. 2. Where's the Mendoza line with RB's this year ? RB24 is where my cutoff for starter vs RBBC/low usage begins. After Carson, you get into the taric cohens, Lamar Millar, PHI backfield type players. 3. Who is good value in rounds 3 - 5 at WR ? Its less of finding value in round 3-5, and more about stability at WR. Most of the guys in this range wont be top 10 WR, but will score a good amount per week. Reaching later in the draft nets guys that will have top 10 weeks, but also low performances. To this effect, if I'm going for WR in this range I'm looking for guys like Thielen, Cooper, TY Hilton, Edelman, Allen, and Golladay in 3-4. After that I generally look for value elsewhere as the WR near 4-5 as I do not feel there is stability value for guys such as Lockett, and I don't want to risk LAR receivers as 3 are going round 3-5 and I don;t feel they can all produce again this year. I'd rather fill out Ertz in round 4-5 instead of taking a WR that people hype up but doesn't have a track record of putting up the points players from the 3-5 rounds put up. 4. Who are your top 10 of DO NOT DRAFT: 1. Antonio brown - I know he's supposed to be better than Amari cooper....but he's similar. I want nothing to do with that again. 2-5. LAR receivers. I can't see all of them doing well again this year...I dont want split games for that high of draft picks. 6. Kenyan Drake...Miami hates him. 7. Tyler Lockett - No way he can keep up that TD rate. 8. I don't have many more specific, mostly just those that I feel are going way too high for their value (mahomes, juju etc. ) 5. Who are the best handcuffs out there ? Honestly, James White, Ekeler, Ballage... any of the guys that might even get some touches before their starter gets hurt. 6. What should I do if I don't get one of the top 4 TE's ? This honestly depends on how high you rate the mid pack. After Hunter Henry, Evan Engram, Vance McDonald, Jared Cook, and Eric Ebron (which go R7 ish) - Pretty much all TE go in round 12+. So if you like a Walker, or Eifert, or Burton, Andrews, or Rudolph - you can just wait for later rounds and pick 2 of them and see which one pans out better.

1. Deshaun Watson 2. Cam Newton 3. Andrew Luck 4. Pat Mahomes 5. Aaron Rodgers 6. Matt Ryan 7. Jameis Winston 8. Baker Mayfield 9. Drew Brees 10. Carson Wentz 11. Lamar Jackson 12. Jared Goff 13. Philip Rivers 14. Jimmy Garoppolo 15. Tom Brady 16. Kyler Murray 17. Russell Wilson 18. Josh Allen 19. Kirk Cousins 20. Ben Roethlisberger

1. Travis Kelce 2. George Kittle 3. Zach Ertz 4. Hunter Henry 5. Vance McDonald 6. O.J. Howard 7. Trey Burton 8. Mark Andrews 9. Jared Cook 10. Eric Ebron 11. Tyler Eifert 12. Delanie Walker 13. Greg Olsen 14. Evan Engram 15. Benjamin Watson

defectivesupport replied to AintNoStoppinMeNow's topic in FFToday Board

TLDR: PPR: Barkely, Kamara, CMC, Elliot Standard: Elliot, Barkely, CMC, Kamara Alright, I'm going to start this off with a quick stat check on Barkley. ATT YDS AVG TD LNG REC TGTS YDS AVG TD LNG REGULAR SEASON STATS 261 1,307 5 11 78 91 121 721 7.9 4 57 Take out 5 long play games 199 792 3.98 6 30 65 82 499 6.09 3 24 If you add in 5 avg games to this list - This nets out to 1100 rushing and 80 rec 650yds receiving. Comparing this to Elliot's 3 year avg: G Att Yard Avg TD Target Rec Yard Avg TD FPts FPts/G 13.33 289.33 1,349.33 4.63 9.33 57.67 45.00 399.67 9.67 2.00 242.90 18.17 So the floor tradeoff would be +200 rushing for -200 receiving and -35 rec Kamara has a similar line over the past 2 years: G Att Yard Avg TD Target Rec Yard Avg TD FPts FPts/G 15.5 157 805.5 5.35 11 103 81.5 767.5 9.45 4.5 250.3 16.2 So Kamara has very similar receiving numbers to Barkley but is behind on rushing yards. Compared to Zeke, -500 rushing to +40 rec and 350 yrd. Lastly, CMC. Taking out the 3 outlier games from last year leaves: Att Yard Avg TD Target Rec Yard Avg TD FPts 173 835 4.39 6 85 70 576 8.39 5 14.79 Adding in 3 avg games leads to 1000 yrds rushing with 7 TDs, and 85 rec with 700 Yds receiving. Which is almost exactly on par with Kamara but with less rushing TD.

defectivesupport replied to ricanrockers's topic in FFToday Board

Remember the general rule of rounds 1-3: get consistent, high scoring players. Your goal isn't to take risks, its to get consist points from them. Losing a player from the top 3 rounds is generally a 5-10 pt a week drop in total score. Lets look at some stats - Over the past 3 seasons (2016-2018): PLAYER FPTS/G Top 25 WR games Top 5 WR Games Rank 50 or Below games Games Missed Michael Thomas 17.7 30 11 7 1 Julio Jones 18.2 26 11 7 2 JuJu Smith-Schuster 16.5 16 6 6 2 Tyreek Hill 16.9 24 10 8 1 Odell Beckham Jr. 18.8 22 4 4 16 So if looking purely at data and not change in situation, Thomas, Julio, and OBJ seem to produce at their expected or higher the most - but OBJ missed a lot of games. Taking that and change in team into account, I would recommend Julio and Thomas for the first/second round turn picks.

Let assume that mahomes can keep this up. Should you pick him in the first round? Comparing the Top 10 at each position (using yahoo default scoring) QB: Total Season 1. Mahomes 430 -- 10. Rivers 297 Last 4 weeks 1. Allen 125 -- 10. Mayfield 93 Takeaway- Both the 4 week and season difference is about 8 points per week. RB: 1. Gurley 342 -- 10. Johnson 221 Last 4 weeks 1. Henry 115 -- 10. Kamara 68 Takeaway- Both season and 4 week difference is about 8 per week (if you remove henry outlier) WR: 1. Hill 290 -- 10. Woods 222 Last 4 weeks 1. Hopkins 93 -- 10. Landry 70 Takeaway- Both season and 4 week difference is about 5 per week. TE: 1. Kelce 243 -- 10. McDonald 108 Last 4 weeks 1. Kittle 83 -- 10. Rudolph 43 Takeaway- Both season and 4 week difference is about 9 per week. So QB, RB, and TE all have between 8-10 points difference per week from the top performer and the 10th. WR is a bit more even at 5 points per week. That means you should be targeting the higher gap players in the first round, which could include Mahomes. Taking scarcity into account skews this in favor or RB early - but they are also the most risk prone. However, you have to do well sniping low end RB or TE in order to make up the difference, as you start 2-3 RB. Skimping on positions early will lead to your QB scoring 8 more points, but both your RB scoring 8 less - netting you a 8 point deficit. This is still a valid strategy though, especially if you are not confident in your options first and second round. This bring me to the point most people forget - league trends. If all RB are flying off the board in the first round and you are 12th pick, do you take the 12th RB and 13th RB, or the 1 QB and 1 TE? This really comes down to a saying I have always used - Players in Rounds 1-3 dont win championships...but they sure can lose them. Take players that you "know" are a safe bet to get stable points every week. Dont overpay for injury prone players. You can take risks later on in the draft.

I'm with the kamara bust as well. Why overuse the guy when you have another proven back. Sean payton has one year of <650 passes and that was last year. Are we really on the momentum hype train to the point that we are blind to the risk? Just remember early in brees' career, the last time he had two RB and under 600 passes. There was a guy named Reggie Bush. He went rushing 154att / 558 yds and 121 tar / 88 rec / 745 yds. Even ignoring the rushing yards - when he became the main back the next year, number regressed. Targets dropped by 30. How isn't this reasonable with kamara? Why wont his yards per rush decline when he is more tired later in games after being made to run more than one play per 3 minutes. Why wont his yards decline after being made to run 'standard plays' and not mostly plays tailored to his utility based skillset. Just because he is being drafted first round, doesn't make him a surefire RB1. Id even wager he is likely to be RB8 or lower, with a pretty good chance to drop out of the top 10 entirely. I'll gladly take AB over Kamara at #5.

defectivesupport replied to FantasyRetard's topic in FFToday Board

This can work, it just really depends on your outlook for lower round players. You are looking for "guaranteed" points in the first 2-3 rounds. Here are a few example mocks Ive done with Wr-Wr. Generally, WR3 is easy to find late and lets mid rounds be spent on RB. You just have to commit to a few extra mid round RB to ensure your position is solid. PPR, 1qb, 3wr, 2rb,1te,k,def Draft Slot 7/12 QB: Drew Brees WR: OBJ, D Adams, Corey Davis, Jordy Neslon, Kelvin Benjamin Rb: Alex Collins, Kerryon Johnson, Carlos Hyde, Chris Thompson, TE: David Njoku K: Tucker DEF: LAC Draft Slot 9/12 QB: Drew Brees WR: OBJ, Julio Jones , Golden Tate, Corey Davis, Kenny Golladay Rb: Joe Mixon, Kenyan Drake, Carlos Hyde, Chris Carson, Austin Ekler TE: David Njoku K: Lutz DEF: PIT Draft Slot 10/12 QB: Cam Newton WR: De Hopkins, D Adams, Golden Tate, Keelan Cole, Cordarrelle Patterson Rb: Royce Freeman, Kenyan Drake, Carlos Hyde, Chris Thompson, Austin Ekler TE: David Njoku K: Tucker DEF: DEN

What is the scoring of the league? Do WR/RB score similar point totals to QB?