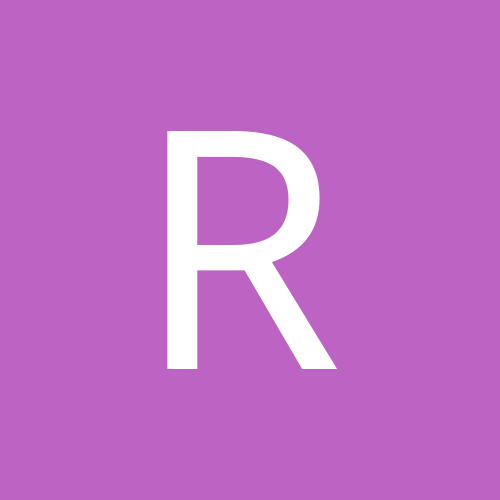 Content Count

28

Joined

Last visited
Everything posted by RareN64Dream
Chargers or Dolphins are 2 teams that I think would get better with Hopkins veteran leadership. Not sure if they can realistically get him though.

I was wondering if anybody had any opinions this year on teams that might sit certain players who are still healthy. Due to already clinching certain playoff spot or things like that that would affect players playing time abnormally. Or for 2nd half, sit them after 1st quarter; type of thing. Looks like LA Chargers are one of those teams. Thanks! Deebo Samuel might play, Jalen Hurts might play, Teddy Bridgewater too. Brock Purdy and Jimmy G are questionable. Derek Carr out, Lamar Jackson out, Kyler Murray out, Ryan Tannehill out, Marcus Mariota out, Justin Fields out, Matt Ryan out, Carson Wentz out, Matthew Stafford out.

Looks like Davis Mills might not be so bad of a QB start for me in a championship game! Haha, if Colts are trying to lose to Texans; pretty much. I thought Zack Moss might have a big game for Colts; but maybe not anymore. I had Kyler Murray and Lamar Jackson; my other QB is Kirk Cousins for 2 QB start. I had Russell Wilson for a couple weeks; he got picked up after I dropped him. I got a few other options like Sam Howell, Skyler Thompson, besides Mills; but I think that Davis Mills will score the most somehow.

We used to use CBSSportsline for our keeper leagues and auction. Now for those leagues, we use myfantasyleague. It is great and very easy to use; once you get more used to everything. I guess, some of that would depend on how the commissioner is too; hopefully not being lazy or them not noticing cheating or something like that.

Down by 23.1. I have Stefon Diggs left. They have Josh Allen, Gabriel Davis and Evan McPherson. I need Diggs to score a rushing TD or two and lots of lost fumbles or interceptions from his players, missed kicks by McPherson. haha

T. Lawrence, D.Cook, Waddle, Metcalf. Dak for his turnovers. Going against Russell Wilson, A. Ekeler, A.Cooper, and C. Lamb. I already lost. I have no chance. Maybe, .5 of a percent. Rofl, I need a lot of negative points from his remaining players; pretty much.

Worst 2 teams record wise play 3 matchups and whoever wins twice; gets 1st overall pick next year (If not an Auction league). Also T.B. winner gets a roll of toilet paper and commish writes on it with a sharpie "L (Insert #) Toilet Bowl Winner!".

Who is Goodwin that got you zero?

I was hopeful when I saw Allen throwing deep on a highlight. But, Gabe Davis caught the TD. Dang, but it does look like Diggs is playing.

I would start those 3 WR; and Henry, McKinnon and Pacheco. Good luck

Anybody want to give me QB advice? Haha, I can start Lamar Jackson, Russell Wilson, Gardner Minshew, Nick Foles, Davis Mills, Taylor Heincke, Desmond Ridder, Malik Willis, Tyler Huntley, Trace McSorley or Brett Rypien. Those are pretty much my only options and can only start 1. I had Kyler Murray and before in the season Mac Jones at one point. We start 2 QB, my other starter is Kirk Cousins. I am leaning Minshew, if Lamar Jackson isn't playing or seems limited. But, something is telling me that Foles might have a huge random stat stuffing game on Monday Night Football. Also, intrigued if Malik Willis gets his first start in NFL for Titans. Any advice is welcome; I understand this question belong on "A Little Help?" board. But, I read through this post and figured that my question might help others in figuring out what to do for themselves for QBs this week. Thanks

I should have started Saquon Barkley over Jonathan Taylor, after Taylor didn't do much at all vs Vikings. Injured ankle, I guess; not sure. I am facing Brian Robinson Jr. in a close game and wish I had Saquon going; instead of Taylor 2.3 points! haha

I started Zay Jones in a league for fun, no $ involved. I would have scored over 200 points if I started George Kittle and Patriots D/ST. But I started Hockenson and Chiefs. I started TJ Hockenson over Kittle because Kittle hasn't had the greatest season stats wise and I am a Vikings fan. My high scorers were Kirk Cousins, Christian McCaffrey, Jerick McKinnon, Tyreek Hill, Zay Jones and Amon-Ra St. Brown.

Who do I start; I can start 2 WR and 1 flex. DeAndre Hopkins AJ Brown Amari Cooper Adam Thielen Chris Olave Brandon Aiyuk Parris Campbell Cordarrelle Patterson Rachaad White Kareem Hunt I was an idiot last week and benched Hopkins, Cooper, Olave and Aiyuk. But I think, I would have lost anyways.

Thanks for the reply, weepaws

Also, should I start Kirk Cousins or Kyler Murray? Any answers are appreciated, thanks.

Pretty sure, the Bears RB you are talking about picking up as a free agent was when Anthony Thomas was a rookie for Chicago. He went to Michigan for college. Nickname "A-Train". He had pretty good fantasy stats years; his 1st year and 3rd year in the NFL. Around probably top 30 RB stats for his 2nd year; 721 yards rushing, 6 TD.

Dalvin Cook will not play Week 17 after his father unexpectedly passed away. Mattison and Boone, pretty solid options. Also, Ameer Abdullah is pretty good too. I would rank them Mattison, Abdullah, and Boone in that order imo. Mattison had limited Wednesday practice with concussion issue, possibly still lingering. Full Back CJ Ham limited practice also; with quad injury and was out vs Saints in Week 16. Bold prediction that Abdullah will score a TD and not as bold, the Vikings defense won't do that great against the run again. Leading to DeAndre Swift and Adrian Peterson having good games. Maybe, Kerryon Johnson too at RB in more of the 4th quarter timing. Harrison Smith, safety of Vikings most likely keying on TJ Hockensen and Marvin Jones; then focusing on the RBs I mentioned. (Trying to stop pass and run attacks)

TE count as WR in these leagues. I got Travis Kelce, George Kittle, Zach Ertz, DeAndre Hopkins and AJ Green as my WR options in my Auction haha. Wondering if I should start my new pickup Nyheim Hines or Miles Sanders in Week 2. I dropped Larry Fitzgerald, most likely wasn't going to keep him next year in 8th round and I wasn't going to start him much anyways.. Instead, of maybe dropping Jalen Hurts, QB, can keep in the 10th for '21. Le'Veon Bell being out for like 3 weeks and Sanders recent injury is why I picked up Hines.

Stefon Diggs and Travis Kelce over Calvin Ridley in keeper league. Clyde Edwards-Helaire over David Johnson in other keeper.

Could have started Tannehill over Brees, David Johnson over Saquon Barkley, Marquise Brown over Terry McLaurin (Had Brown in, then changed mind). Vikings defense in all 3 of my money leagues 0 points total. 0-2 by 4.5 total points in that keeper league. Also that league I have kicker- Ka'imi Fairbairn, he got me 0 points. Other keeper league I went 0-2, could have started Calvin Ridley over Michael Thomas and got 27 extra points. Stephen Gostkowski is my kicker in that one; drafted him thinking he was still starting for Patriots haha. -4 points, lost one match up 95 to 100. Other one, lost 95 to 147.5 lol wtf. Le'Veon Bell got me 5 points and Miles Sanders sat on the bench. Wondering if it is worth keeping Jalen Hurts, QB Eagles; I could have him for next 4 years pretty much, depending on how I value him/if he is getting any playing time.

I ended up looking at thread too late for all your replies. Thanks regardless haha. It ended up being 13 points for Drake, 11 for Taylor. Didn't affect anything in my two matchups, anyways. I don't feel crazy, but I would have felt like that somewhat; if I started Kerryon Johnson and his 1 point on 7 carries.

Am I crazy for starting J. Taylor, Colts RB over K. Drake, Cardinals RB? I think 49ers defense is a bit better than Jaguars. And Jacksonville tanking, it seems for 1st overall pick anyways.

I was just sharing information that he can throw a football pretty well and catch too. Not sure how many times he has tried to throw in NFL or line up as QB though.

He played quarterback, running back and wide receiver. He was an Atlanta Journal-Constitution first-team all-state pick at quarterback. He was also tabbed first-team all-state by the Georgia Sports Writers Association as an athlete and named Region VII AAAA Player of the Year.