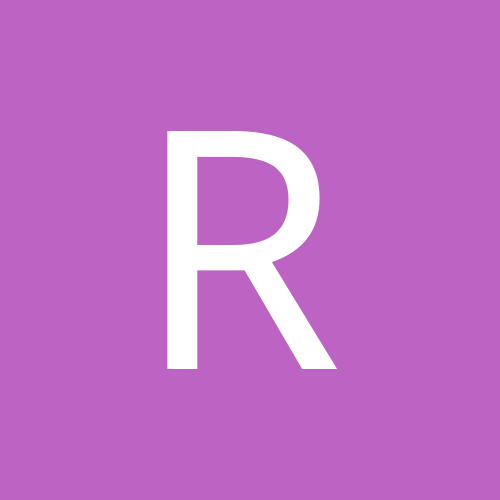 Content Count

102

Joined

Last visited
Everything posted by RareN64Dream
Steelers got 2 sacks, an interception and a fumble recovery. That isn't totally awful and there is about 12 minutes left.

I am thinking Mattison. But, I could see Mitchell getting 2 TD somehow. Thoughts?

One league, I got Kyren in over Mattison and Foreman. Other one, I picked up Mattison and starting him over Foreman, because Foreman is doubtful to play. I think, next year I will try a different strategy for my Auction league. Probably, not spend as much on RB. But, I doubt I remember by August of next year.

Looks like a good start for Purdy, McCaffrey, and Samuel. I am watching a movie and checking the stats etc.

Going against that team, they also got Tyler Lockett and Seahawks D/ST. I got George Kittle in over DK Metcalf and looks like my kicker just made a 51 yard FG, Jason Myers for Seahawks. My other matchup in that league they got 20 points from Jared Goff and have 49ers D/ST going now. Howell ended up with 21 points. He has been a nice addition to my QB group in this 2 QB start, even if he is on the bench sometimes. That is pretty crazy that Bland has like 6 more games or something to break his own record also.

Thanks for the advice. I basically have to start him based on how this season has been going. But, I actually have another Mattison question haha. Would you start Alexander Mattison or D'Onta Foreman? I am leaning Mattison on this one. But, I could see Foreman pulling off a big game.

I needed that for Cowboys fantasy defense points. I am going against Dak and David Montgomery in a league. I chose to start Tua and Stroud over Howell and Levis in that one also; we start 2 QB. Howell has 20 points, not too bad; but they are losing by 35.

I got Kyren Williams now too. So, looks like Williams will start on my team; if he gets activated by Saturday.

Unlimited money doesn't work. It turns every team into a powerhouse and the fans would probably be depressed more often; because their "team" choked when they were the "best".

I already knew about the Eagles thing. But I was confused as f uck hahah; I was probably drunk

Who the hell is Bernard Williams? No offense to you my fellow FF post enthusiast.

Trevor needs me to tryout. I did 400 calf raises the other day and I am sore; but ready to help. Especially, since Zay is in trouble. I am guessing Ridley has been a bust this year.

Looks like one of those teams had a nice week. I got a good game from Seahawks kicker to help a lot.

Yeah, I got him on two money leagues out of 3 now. Somehow nobody out bid me for him about 4 days ago.

I ended up getting Tank Dell, WR, Texans and dropped Goedert. I have CJ Stroud, QB, Texans; so it made sense to me to bid on Dell.

Bumping post to see if it gets more views, responses.

I have him in a league where TE count as WR. I have to decide whether to drop him or Josh Downs for a D/ST. Or keep Downs and start him, and keep Goedert. Downs is questionable with a knee injury. I want to keep Eagles defense; they seem pretty solid usually, but are also on a bye with Goedert.

I don't think the Bills have either.

Depends on who is available. Would you rather have Dalton Kincaid, Logan Thomas, David Njoku, Dallas Goedert, or Kyle Pitts etc.? Kind of a guessing game at TE for anyone not named Kelce, Andrews or Hockenson; pretty much.

I could see the Packers offense start clicking together again; but it seems like Love thinks Watson has like a 50 inch vertical. If they can make the tough throws; it may help build confidence for the vertical game again. The Vikings had control of that game almost the whole time; so it makes it easier for the defense to roam, instead of 1 on 1 man coverage? Doubs almost had a huge gain; but he seems kind of slow for how Love likes to throw also.

I benched him and Dameon Pierce for Josh Jacobs and D'Onta Foreman. I am hoping Jacobs is the one out of those 4 that actually has a good week in Week 8. MNF, let's go! haha, I need points against Goff and St. Brown; pretty much from when I last checked. Not feeling too confident, to be honest.

I benched Tua and Howell for Cousins and CJ Stroud in one league. Other I benched him for Burrow and Bryce Young. Looks like I should say FU to myself for starting the rookies over Tua. Howell did great statswise also; I did not see that whole game, same with Dolphins vs Patriots. I saw some of Bengals game and we all know what happened with Cousins now.

Ravens still won. They don't care about your fantasy football team. But, dang I should have started Gus Edwards. FML lol

TE count as WR. Kelce, Andrews and Hockenson are solid usually and Waller, it seems is doing better than last season.