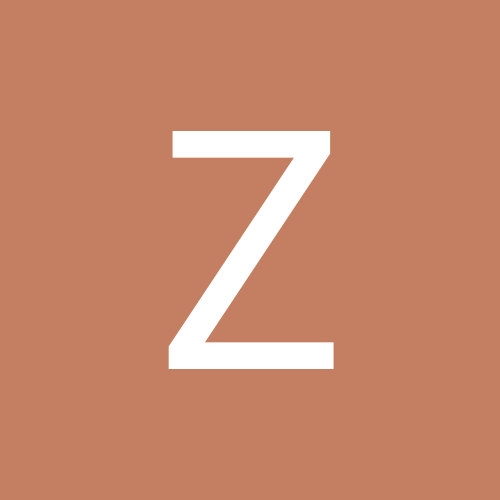 Content Count

410

Joined

Last visited
Community Reputation
46
Excellent
Recent Profile Visitors
The recent visitors block is disabled and is not being shown to other users.
God help me, I may be starting him at flex this week. With Adams on bye and Cooks still in the concussion protocol, my flex options are Jeffrey and DJ ... and now it looks like Alshon may be out as well. Best options on the wire are McKissic, Guice, Reynolds and Russell Gage. If Breida is declared out it might be worth grabbing Mostert. Good Lord, this is bad.

Did I hallucinate this or did Mike Tomlin actually win a challenge?

OK, that last tweet was clearly parody, but this, as best as I can tell, is not: Man, if I was trying to get back into the league, Jackson and Philbin are the last people I would want associated with me in any way, shape or form. I mean, was Rich Kotite unavailable?

Right on schedule ... To be fair, it's not clear to me why Schefter thinks it won't happen. Teams pulling out? Kaep having second thoughts? I have no idea. But I stand by my position that this was never meant to be a serious effort.

Not totally disagreeing with you -- I'm hard up at flex in one league and am considering Ginn this week -- but just pointing out that's not really how things have played out so far. Thomas has been getting all the attention for the entire year and has consistently been the only Saints WR who has produced. I think the stronger argument for Ginn is just that the Bucs' pass D is awful and it only takes one or two big shots for him to be a worthwhile start.

More I read about this workout, the more I'm convinced it's just CYA by the league. They scheduled it on a Saturday, not a Monday or Tuesday (when teams typically schedule workouts). That means there won't be any GMs there; I guess the teams are sending their scouts (but shouldn't those guys be at college games?) They're saying this is for next year, but they randomly scheduled it for mid-November, gave Kaep a few days notice, and told him the date was non-negotiable. None of this is meant as a defense of Kaep, who seems on board with the plan regardless (or is at least smart enough to not complain about it publicly). I'm more offended on my own behalf by a league that, once again, appears to be insulting our intelligence by assuming we're all idiots who won't see what's actually going on.

Not taking the bait. I disagree with you on Pettis. We'll see who's right. But overall I find your posts helpful and really value your contributions to this board. I think disagreements are really healthy. It forces each of us to clarify our thinking, and others can read our takes and decide for themselves who they think has the better argument.

I honestly didn't have much of an opinion on Jones last week. That was why when you said I mocked you, I had to go look up what I wrote, because I didn't remember having any strong feelings. I guess I also said I didn't trust him, which remains true even after last week. I do have a strong opinion on Pettis, which is that no one should roster him. I could be wrong. Hell, it wouldn't even be the first time I was wrong on Pettis this year. I had him as a sleeper and drafted him despite all the preseason whispers of him being in Shanny's doghouse. But at this point I just haven't seen any evidence that his breakout is coming. In fact, if my options were limited to SF WRs, I still think he'd be my third choice behind Samuel and Bourne.

Interesting philosophical question: Which is better, a QB who was bad three years ago or one who was bad as recently as last Sunday? Anyway, I'm sure we all have better things to do than debate QB battles between mediocre QBs who will almost certainly never play together. For example, we could debate actual mediocre QB battles like Foles vs. Minshew, Keenum vs. Haskins, Dalton vs. Finley ... or Goff vs. Bortles (ducks)

I mocked you for Daniel Jones? I think all I said was that Engram was out. I was trying to be helpful in case you weren't aware, and this is the thanks I get? Anyway, it's your team, and if you want to keep holding out hope for a guy who has yet to exceed 4 catches or 45 yards in a game all year, and who barely got snaps in a game even after Kittle and Sanders were out, then don't let me stop you.

I picked up Carr, a decision I'm feeling even better about with news that Jeffrey is no lock to play. Wentz facing the best D in the league potentially minus two of his top three receiving targets is no bueno.

You're joking, right? Not only has he done nothing all year, he was called out by his coach after a game where Sanders went out with an injury and he still couldn't make it onto the field.

I'm in the same boat -- dropped John Brown without realizing I had too many guys on bye next week. If I can't get him back, will probably look at Renfro, Beaseley, Dionte, Amendola or maybe Josh Gordon. Problem with the NYG WRs, aside from the lack of clarity around Shepherd's availability, is that they're playing the Bears.

Like I said, I don't have strong opinions on Kaepernick as a QB, but I've always found it fascinating that the people who hate his politics are all absolutely certain he is the worst QB to ever disgrace a football field. It's like the two have to go together. I guess it works in the other direction as well -- people who believe he's been blackballed by the league talk up his Super Bowl appearance -- but they're not nearly as vociferous about it. Personally, I think he is a QB with some talent but also some weaknesses that were exposed once the league caught up to the read-option. I think it's pretty obvious that if not for his politics, he would have spent the past few years as a backup, since he's clearly more talented than some of the jokers that teams have been rolling out at QB over that time. I can't say for certain how much of it is teams saying, "No focking way we're signing that commie" vs. "It's not worth the media circus for a backup QB". Probably a combination of the two, leaning more one way or another depending on the team. And as we get further away from his last game, the length of his absence alone makes it less likely he'll get signed. I strongly suspect this workout is the league throwing him a bone so that, after no one signs him, they can throw up their hands and say, "Hey, we gave him a shot."