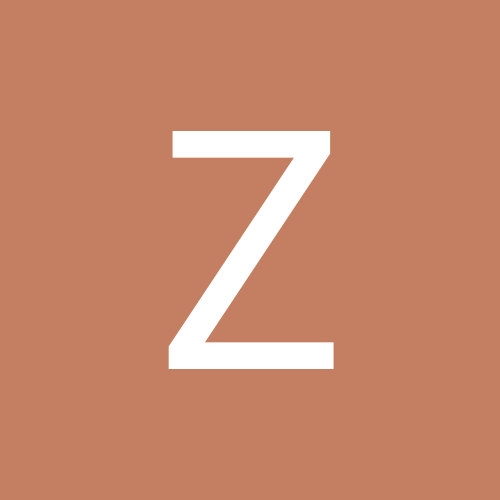 Content Count

643

Joined

Last visited
Community Reputation
84
Excellent
Recent Profile Visitors
The recent visitors block is disabled and is not being shown to other users.
So I'll take that to mean no, you don't actually understand how broadcast television works. Also, let's take a moment to see how we got to this point: sderk argued that fans' money is "funneled into players' pockets". So now you clods are down to arguing that fans pay for their cable package, which allows them to watch a wide range of shows (of which football makes up a tiny percentage), which aggregates an audience for those shows, which allows broadcast networks to sell ads against that audience, which gives the networks money to spend on TV rights, which the league distributes to each team, which then provides owners money to pay out to players in the form of salaries? That's a long-a$$ funnel! So in conclusion you guys are all moral cretins who don't understand basic concepts like broadcast television and free-market economics. As an empathetic person, I genuinely feel bad for you having to go through life with such handicaps, but I can't afford to waste any more of my life trying to help you. I will, however, continue to pray that one day scientists find a cure for your rare form of stupid.

No links necessary. Pick up your TV remote Hit the On button Turn it to CBS, Fox or, on Sunday night, NBC Presto! Free football! No payments, no security issues, no "theft of intellectual property" (gotta admit, that one really made me chuckle). Since you seem so keen on insisting on paying for things you can get for free, please send me $100 for the above advice. Actually, for the low low price of $250, I'll also include such tutorials as "How to get free drinking water" and "How to listen to real-time streaming audio for free over a magical device called 'radio'."

You guys really don't understand how broadcast television works?

If you haven't figured out how to watch NFL games for free, you may be beyond help.

The vast majority of NFL fans never spend a dime on anything. They can sit at home on their couch and watch games absolutely free every Sunday for four months out of every year. Even the ones who buy tickets and team paraphernalia contribute only a small percentage of revenues, most of which come from TV rights. So by your logic, the people who the players really owe are the owners of the TV networks. Except of course they don't owe anyone. They do their jobs, which require both a great amount of skill as well as risk of bodily harm, and they are compensated based on the value they provide. It's called the free market, and it's what allows you to enjoy the comfort of sitting on your couch stuffing potato chips in your gullet while deluding yourself into thinking you're a better person than athletes who are more athletic, wealthier, more charitable and basically superior to you in every way. I stand by my earlier statement that you are all awful people. What I can't fathom is why you feel the need to so loudly trumpet your awfulness.

I'll repeat my question from upthread: WTF is wrong with you? A guy encourages people to donate to charity. On what basis are you questioning his motivations? Why would it even occur to you to do so? Is it because the only reason you yourself would ever do something like this would be for your own self-aggrandizement, and you're projecting your own soulless cynicism onto everyone else? Here's a crazy thought: Maybe he's doing this because he would love to see more people help out charities. Maybe he knows that, every December, people like to find causes to support. Maybe, as the Cowboys' beat reporter for the Dallas Morning News, he has seen first-hand how passionate some of these players are about their charities, and thinks it would be a good thing if more people knew about their favorite players' volunteer work. Do I know any of that to be the case? No, I have no idea. But then, I don't automatically assume the worst of people. Except for you. Based on my limited interaction with you, you clearly have a lump of coal where your heart should be. Just know that dragging everyone else down to your level won't fill the emptiness in your soul. Now go to bed. I have a feeling you're about to be visited by three ghosts tonight, and you should probably rest up for the adventure.

He asked WWJD and apparently the answer came back, "Find excuses not to give to charities." Reminds me of a time years ago when I was riding the NYC subway. A guy got on and announced to everyone he was a homeless vet, and started panhandling for money. A young man who was sitting across from me reading a Bible stands up and starts berating the vet, "Don't ask these people for help. God wants you to help yourself." I stayed out of it because I have a general policy against talking to strangers on the subway, but I was so tempted to say to him, "You spend all your time reading that book and your takeaway is that you shouldn't help the less fortunate?"

JFC. Guy comes up with an idea to encourage more people to donate to charity. It's just a suggestion; no one's being forced to do anything. And yet all you guys want to do is piss all over it. Questioning his motives. Bringing politics into it. Whining about Kaepernick. Donate to whatever charity you want, for whatever reason. Or don't donate at all. I don't care. But stop trying to assuage your internalized guilt over what an awful person you are by pretending everyone else has sunk to your level.

What the hell is wrong with you people? It's "grandstanding" to suggest people donate to charity? This is why we can't have nice things.

That's not what I asked. How is a decision made by the head of officiating in New York a "homer" call?

How does anything the announcers say up in the booth affect Buffalo's play on the field? As for the reversal on the kickoff, replay reviews are all conducted by the head of officiating in New York, so not sure what you mean by "homer" call.

I don't disagree. In fact, after never previously caring about fantasy (or football at all), my nine-year-old has suddenly expressed an interest in the past couple weeks, so I set up a playoff DFS tournament on NFL.com for him and some friends. It's been interesting watching his brain process the various strategies and permutations of who to start, basic game theory, etc. Not to mention that it was playing fantasy baseball as a teenager back in the pre-Internet days that forced me to learn Microsoft Excel. All that said, I suspect that the vast majority of fantasy players are not doing it primarily to make themselves better at their jobs. I also suspect that, if their bosses asked them why they were spending work time posting on FFToday, saying, "I'm just sharpening my brain!" wouldn't fly as an excuse.

That is what they generally do. It's why, for example, both Philly-NYG and Dallas-Wash were moved to the 4:25 window. In this case, either they couldn't move both the NE and KC games to the late window, or else assumed Houston wouldn't care that much about whether they were the 3 or 4 seed, and would rest starters regardless. As I've said, I don't think it was incompetence or maliciousness, just an unfortunate circumstance that probably reduced the Steelers' and Raiders' already slim chances of making the playoffs.

Which teams have adjusted?