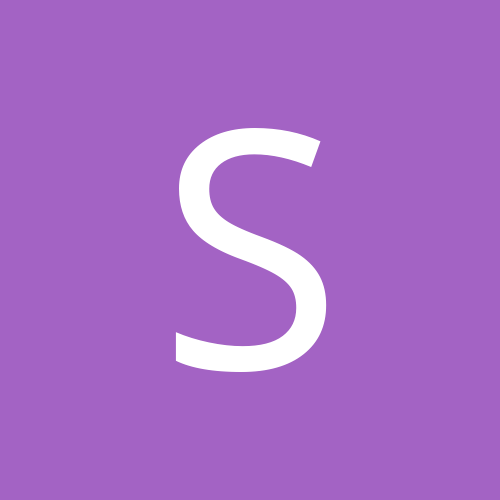 Content Count

2,534

Joined

Last visited

Days Won

3
Everything posted by Sean Mooney
Digby is a dickhead and you are a dolt who can't read and is on the autism spectrum somewhere.

It's obvious you are a dickhead.

Again- where are you on the autism spectrum?

Crime rate is meaningless? What a dumb take from you. In a sea of dumb takes from you. Fuckking go to sleep- you're drunk.

I literally posted both violent crime and property crime rates. Seriously man- learn to read. They'd probably throw a party.

No white people committing gun violence in Miami?

Seriously- where are you at on the autism spectrum?

According to US News & World Report Chicago had 252 violent crimes committed per 100,000 people. Miami had 207 per 100,000 people. Chicago had 1174 property crimes committed per 100,000 people. Miami had 1134 per 100,000 people. So again- the difference is negligible. Also for informational purposes- Chicago has 2.7 million people. Miami has 461,000 people. A fun fact too for you- because I know you didn't read the article you Googled. Who could've guessed that taking guns out of people's hands could curb gun violence? Strange how that happens. It doesn't matter because in HT's world this will offset Disney. Disney brings in 5.8 billion annually to Florida's revenues. Citadel Securities most it brought into Illinois' revenue was 600 million.

If a parent decides to take their kid to it- that is their choice. It doesn't matter if I'm okay with it or not. All I can control is what I do with my kids and like I said- I would not take them to a drag show or anything like that. You are trying to police how people raise their kids. It doesn't matter if it is from that one event though. There was apparently an event at some point somewhere these guys showed up with their faces covered to protest. And it violates your terms of decency. I mean- say you were taking your kid to a shooting thing at a gun range and some people on the left decided to protest this event for whatever reason (say- these events teach kids to be mass shooters or something equally stupid to a kid will turn gay because they were read an LGBTQ book once). Are you okay with that? I'm not okay with that either. The world would function so much better if people would just mind their own business.

He moved to Miami.....to avoid crime. The violent crimes difference is negligible between the two.

Again- I invite any of the dope patrol (they know who they are) to showcase where I defended the drag queens. I did not. And I've said in the past I would not take my kids to an event like that. But if a parent does that is their choice. The specific event in the article was not a drag queen event. It was reading books that featured LGBTQ families. And the Proud Boys (a bunch of pussies wearing masks and hats to hide their identity in some cases) interrupted it. I saw in another article a pastor that was there said "We were wanting to know the content being presented to the kids." They aren't your kids. And as I said- if this was done without parents knowledge- that is a problem. But the fact that parents were bringing their kids there is different. In the end though- let kids be kids, let parents parent, and just mind your own freakin business.

Again- anyone being watched 24/7 is going to make mistakes. Also, every President is carefully prepped. These are not news items. It's a dumb gotcha game. It was like that with Trump. It's like that now.

If the event was happening and parents were not there that is one thing. But if a parent takes their kid there that is a parental choice. There is a difference despite what people here want to paint. I like the picture of the guy in his Pirates hat. Wonder if that was simply "Proud" and "Pirate" both start with "P"?

Whatever helps you sleep at night

Just saying- the left did this all with Trump. It's dumb.

Is there any other HT? Did I say he was off limits? You guys like to read into things too much. All I've said is- to pretend like he is senile because he tripped walking up steps (something people do at all ages) is silly.

Trump had his own issues with speaking....W couldn't say the word "nuclear" and also misspoke. Again- when people are under the microscope 24/7 there are going to be flubs. Law of averages. Sure...whatever helps you sleep at night. "Irks me"....hardly. It just all rings hollow and silly. As to the second paragraph you wrote- people on the left said the same thing about Trump which I'm sure you would vehemently disagree with. This is the nature of how stupid people are in viewing politics anymore. Everything has to be something bigger.

When anyone is watched 24/7 there are going to be things that happen that people would otherwise not see but get blown out of proportion. Every person in the world has clipped their shoe and stumbled going up steps. Who cares?

I see the dumb people on the right have decided "Biden and bike" is going to be what "Trump and the ramp" was to the dumb people on the left.

Sure..whatever helps you sleep at night

Thing is they will essentially Trying to play semantics is stupid. Because they are crazy. Or to be more specific- the people who will play performance outrage on Twitter about not going there are crazy.

Kroger can remove them if they want. I doubt it makes a huge dent in their business. But imagine how big a maladjusted weirdo you must be to say "I can't buy a gun koozie there so I damn sure ain't buying bread there." And yes before anyone says anything- it is stupid too to be like "I don't like that you sell these koozies please get rid of them." Who cares? Just don't go near them if they trouble you that much. I don't smoke cigarettes so I don't go to where they have them in the store. Problem- solution people.

Because he's been wrong way more than "once"

I don't know of any studies or demographic info that monitors the parental political leanings of kids who come out gay

You absolutely did not bump anything that supported you.