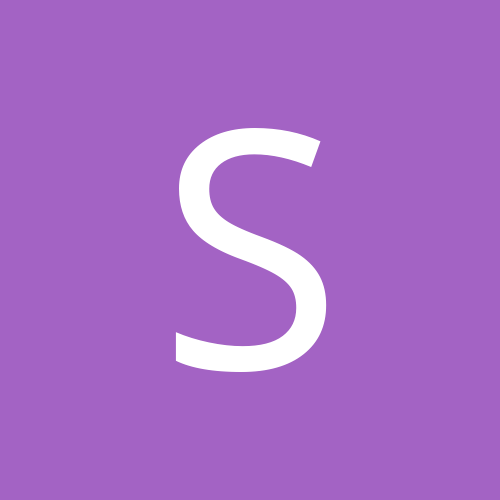 Content Count

2,534

Joined

Last visited

Days Won

3
Everything posted by Sean Mooney
And there are kids who are gay, who have ultra conservative parents, and don't come out to please their parents.

Because you didn't. You liar.

I said he could've saved us a bunch of pages and said at least he was finally admitting he overstepped. Calm down. Take some meds. Oh shut up you pissy pants baby. You never admit you are wrong and just say crazy stupid things.

You could've saved this thread a number of pages. Consistently all over the place- yes.

And losing TV viewers would be because of cord cutters and all that....so that isn't "Go woke, go broke" either....you agree?

Here is a story outlining what wiffleball said. This looks even worse for the Uvalde cops there: https://www.texastribune.org/2022/06/20/uvalde-police-shooting-response-records/

It's okay to just admit you were wrong dude.

The reason there were so many voters in 2020 is because they increased the scope of early voting and voting by mail which freed up more people to vote considering our country does not just make that an off day across the country so people can do their civic duty more easily and effectively. Then on top of it you had a polarizing candidate on one ticket that drove voting (similar to the 2018 midterms which saw a rise in voting). Also, 2020 has been termed the most secure election on record. Some people just don't want to believe that a majority of people in the US rejected Donald Trump for any number of reasons.

I think what he is trying to do is swing wildly to try and get himself out of the lying corner he painted himself into.

There are lessons- but they are not all necessarily what some here want them to be. First and foremost- it might not be a great idea to put out a 5th film in a franchise that people were already were saying didn't need a 4th film. There were plenty of stories written at the time the movie was announced up through the release that were basically questioning why an animated story about toys needed a prequel that was not animated in the same way. The film had a real lack of buzz too (no pun intended). You are so bad at trying to cover your tracks. Below is what you said and the conversation at the time and your argument afterwards clearly indicated you were arguing the decline came since Desantis. Just be honest for once. Posted Thursday at 01:56 PM Disney + has lost over 3 million subscribers. How come?

He doesn't troll there looking for it. He just follows a bunch of people who share that content. He then watches the video and clicks on the share link to bring it here meaning he will see more (but of course he doesn't understand how that all works). See- totally different according to him

You are a perfect example of- I can disagree with someone yet still respect their opinion. You don't say random stupid things. You aren't just trolling people. And you don't just generalize groups of people into one area.

1/10...puzzies use the ignore function.

1/10...I said try harder.

1/10 on the troll meter. Try harder

You guys- always have to try and make things about one side. I very clearly said both sides are going to be bad about this going forward.

You are 10 pounds of monkey crap in a 5 pound bag....also undeniable.

I like that D-Bag has deemed himself speaker of the flock despite never having anything worthwhile to add to a conversation. He is closer to Utilit99 than anything yet he thinks he is some great board oracle.

There haven't been no L's on my end junior. Keep trying though. You need it, so maybe you'll get one.

I do not care one bit what a sh!t sipper like you thinks of me.

I'm glad you have your material you are working on. Congrats for you...You are now a two trick pony. And even the people who are on your side think you are a joke.

Oh...plenty of people here make fun of you douchenozzle.

Cool...can't wait for both parties to continue this line of thought with elections for the next 40 years.

I agree with your premise in this thread but I think some of your stuff here is a bit Pollyanna

Show us the link that proves that Disney+ lost subscribers or GTFO. Yet you continue to argue for the opposite. Admit it- you are doing a comedy bit at this point.