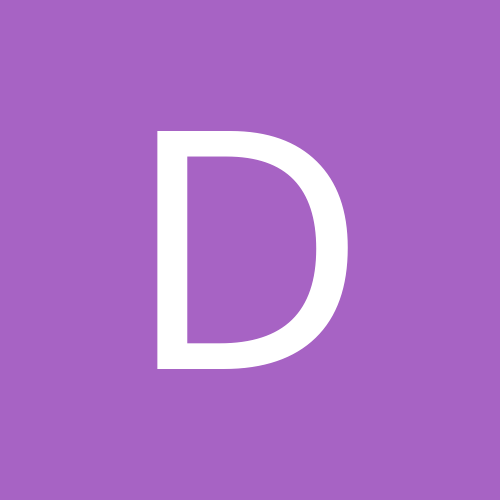 Content Count

52

Joined

Last visited
Everything posted by Dgoldfe_13
Struggling here. Missed the playoffs in 3 leagues. #7 seed in 2, 10 team and #9 in 1, 12 team. Don't get me started on the recent duds from top ranked players. But there is the issue. I went from 1st place to 3rd place over the past two weeks with the performances from Herbert and AJ Brown. So, do I start my Tannehill and AJ Brown stack or start Herbert again with AJ. AJ makes me nervous. 6pt TD scoring, full PPR. While we are at it. Here is my starting roster. QB: Tannehill | RB: Cook, Carson | WR: AJ Brown, Woods | Flex: McLaurin, Beasley | TE: Logan T | DEF: Tampa Bench: Herbert, Jacobs (doubtful), Edmonds, Akers, Mixon (IR), Higgins, Antonio Brown | DEF: Buffalo Thanks

Full PPR. 2RB, 2WR, 2FLX (6-3 record) My Jacobs for Diggs My RB. Cooks, Carson, Edmonds, M. Davis, Moss My WR. AJ brown, Woods, McLaurin, Tee Higgins, Beasley, Dez Trying to get Boyd without giving up Jacobs. But, I'm shopping for a WR. Maybe Jacobs for Robinson, Diggs. Thoughts? Not a huge Jacobs fan right meow.

Well. Seems to be too late. Trade deadline is at 11:59PT. Peeps don't pay attention to their leagues like people like us. Oh well.

Ya. I am keeping Jacobs. I am not confident starting him. But you are right, my RB core could use the option.

I agree to hold him. He has just been frustrating and his playoff schedule is tough. I feel like I could get better. It's a tough call.

Hold on to Zeke or trade him? What is the market for Zeke. I already tried Diontae and Zeke for Justin Jefferson and Kittle. Ha. Here is my roster. 2rb, 2WR, 2Flex RB. Henderson, Mixon, Ekeler, Jamaal, Lindsay WR. Lockett, Diggs, AJ, Woods, Diontae, Tim Patrick

Full PPR. 3WR, 2RB, 0flx Trade my Gordon, Just. Jeff for Jonnu, AJ Green, Kupp My RB: Mixon, Ekeler, Justin Jack., Gibson My WR: AJ, Chark, Crowder, Tee Higgy, Fulgham, Shepard, Beasley

We are PPR. With -2 for fumbles lost and -1 for a fumble.

He had 10 and 7 in my league the past two weeks. Before that, he maybe averaged 19-20. I just don't know man. It is tough. I might shop

It's though. He is too good to shop but has not been recently. I just want no part of this offense now. I might shop.

Yes, I understand it is hard without knowing the value. I am more curious on peoples thoughts for maybe a straight up trade for Chubb, Jonathon Taylor, Conner. Those type of top 10 players. Would those be fair?

Full PPR. 2RB, 2WR, 2Flex My Jacobs for M. Thomas My RB. Robinson, Ekeler, Kelley, Hines, Jamaal, Perine, B. Hill My WR: McLaurin, Chark, Marq. Brown, B. Cooks, Gallup, Perriman My TE: Jonnu, Gesicki

That was exactly what I said. My RB have been dropping like flies. I will have none if I do that.

I co-manage my fathers team. He has CEH. Should we trade him? Who could we target? Roster: 1-4 record WR: Hill, Marq. Brown, Edelman, Landry, Deebo, Beasley, Alshon, RB: Hunt, David J, James White, Lindsay, Jamaal Williams QB: Lamar

4 offers I have come up with. In the right ballpark? CEH for Drake, CeeDee CEH for Ronald Jones, Cupp CEH, Edelman for Davonte Free, Golladay Long shot: CEH for Metcalf

Full PPR. I hate keeping two TE in my roster but I am stuck in a position where I might need to. I have, Dalton Schultz and Hayden Hurst Keeping Schultz, drop/kepp Hurst? Pick Up: Cook, Ebron, Akins, Olsen, Everett.

Full PPR. 3WR, 2RB, 0FLX Start Trade: M. Gordon, Justin Jeff. For. CeeDee, Jeudy My WR: Crowder, Marq. Brown, Higgins, Gallup, T. Patrick My RB: Mixon, Robinson, Gibson, Justin Jack., Ekeler

My thought is to off load Melvin. Lindsay is backish and the DUI. Hoping he chases.

Ya. I offered Jefferson and Gordon for Shenault and Lamb. He is intrigued by that. I need help at WR. I have the RB depth, he is hurting at RB. I think if it gets me Lamb. I can afford it. My roster again: My WR: Crowder, Marq. Brown, Higgins, Gallup, T. Patrick My RB: Mixon, Robinson, Gibson, Justin Jack., Ekeler

Dude loves Jefferson. Big Vikings fan. Hoping he takes it.

I have Jefferson. My Jefferson for his lamb is good? I'm confused. Ha

Well, he said no. But would Jefferson for Jeudy or CeeDee straight up be beneficial for me? Struggling at 1-4. Gallup was a downer, Brown is decent, Crowder is a target monster.

Not sure what you mean. Hurst is an error? My dropping Hurst is an error? I shouldn't have dropped Hurst? Anyways, what is done is done. I will probably drop Ebron, pick up K. Cole or put a waiver in for Diontae Johnson. Someone just dropped him.