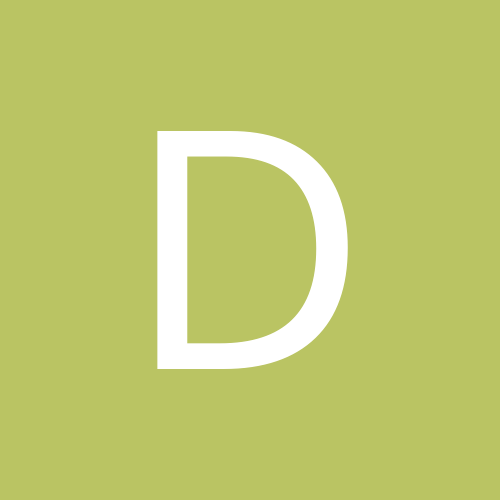 Content Count

1,985

Joined

Last visited
Community Reputation
6
Neutral
While there may be no video I would think if we get to see a photo of the kids arm in a cast or an Xray of the broken arm etc (if Hill did it) it would be as powerful as a video and he would be gone. Again IF he did it.

Rookie TE's rarely do much . and Ravens do a TE by committee and the other rookie they have is playing well enough. but yes worth a speculative add .

Late round, hes going in the 5th round in most mocks. and started creeping into the 4th since he returned.

I agree, you bench Hopkins and you lose cause he went off it will be awful all offseason. BUT you lose cause you played the #2 WR in football you will feel like you gave it your all.

Dang thats too many options .too many great options.

DamageIncVacc replied to RaiderHaters Revenge's topic in FFToday Board

I am starting Rivers over Rodgers . Normally would not but Rivers has been on fiire and got me to the Semis. But having to choose between Rodgers and Rivers is a nice problem.

There are only a few you start over Rodgers. Ben, Wilson, Rivers and Cam (Wentz would have been on that list) . Other then those guys Rodgers is a start. I have Rivers so will keep riding him but if I did not I would start Rodgers.

DamageIncVacc replied to RaiderHaters Revenge's topic in FFToday Board

Not sure there is a QB i would start over him minus wilson , ben . Been incredible since the bye.

Updating an earlier report, Doug Martin (concussion) was a full participant at Wednesday's practice. That makes Martin's return imminent. He should be back to face the Lions in Week 14, though it's unclear if he'll start or work behind Peyton Barber, who broke out for a career-best 143 yards from scrimmage last week at Green Bay. Martin has had a disappointing year, ranking last among qualified rushers in yards per carry (3.2).

See I would be hoping he doesnt get 25 carries. Spiler was the man when he was in the Kamara role. They made him the starter the next year and it ruined him. Guy like Kamara is better with 15-20 touches tops. he does more with those then guys getting 20-30.

I beleive both will be top 10 but have talked to alot of people who feel Kamara is the #3 back next year after Bell and D Johnson barring injury or major progression before the end of the seasson. I am very hesitant to ever sya that about any player. Just think of CJ Spiller who was Kamara that yer., Went top 5 pick ( I picked him #5) and he was a bust the next yer. Lee Evans grabbed him after his special year (2006) and was a bust. Je\remy Langford ring a bell . But forgetting that Kamara is the man next year.

Kerwynn Williams is expected to start if Adrian Peterson (questionable, neck) doesn't play in Week 13 against the Rams. This conflicts with comments from Bruce Arians, who named D.J. Foster for an expanded role. Williams (ribs) wasn't listed on the final injury report but has workload concerns if he starts. The Cardinals have yet to rule out Peterson and could take him to game time. Williams and Foster are looking like a committee if Peterson sits.

Its not Henry , its the team usage.

No doubt Henry is a beast and better then murray. I see Henry and see a top 5 back. Dude is a star. Just not sure when that happens. Will still draft him next year and hope again for a 3rd year. Believe in his talent.

Demarco Murray has 2 years on the contract. . 2 more years, Odds are hes not going anywhere., I finally gave up on Henry for this year., been 2 years now and it is what it is a timeshare no matter what any thinks talentwise..