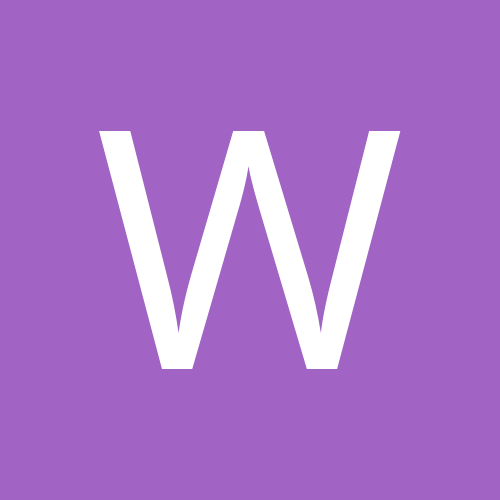 Content Count

691

Joined

Last visited
Community Reputation
0
Neutral
This team is still available and the fee is only $57 for this season then it goes up to $107 for next year. Here is the link to the site: http://www18.myfantasyleague.com/2011/home/43113#0 If you want the team PM me with your email address or post here with your email address so I can send you an invite to the league. Lookin for long term owners we have 7 of us that have been a part of this league since started in 2006 and 1 that came on in 2007.

10 team dynasty league. We have one open team. This is a ppr league, all TDs 6pts, all else standard and we have bonus points. 300yd pass yds 5pts, 100 rush yds 5pts, 100 rec yds 5pts. Rosters are 20 players with 1IR spot during the season. This is a very young and talented team and it has two 1st rd picks. I have put potential starters in BOLD. Here is the roster for the Open Team's roster and draft picks: Henne, Chad MIA QB - 5 Kolb, Kevin ARI QB - 6 Orton, Kyle DEN QB - 6 Webb, Joe MIN QB - 9 Bush, Michael OAK RB - 8 Bush, Reggie MIA RB - 5 Jennings, Rashad JAC RB - 9 McFadden, Darren OAK RB (Q) - 8 Peerman, Cedric CIN RB - 7 Scott, Bernard CIN RB (P) - 7 Spiller, C.J. BUF RB - 7 Crabtree, Michael SFO WR (O) - 7 Garcon, Pierre IND WR - 11 Jones, James GBP WR - 8 Knox, Johnny CHI WR (P) - 8 Maclin, Jeremy PHI WR (Q) - 7 Nicks, Hakeem NYG WR - 7 Roberts, Andre ARI WR - 6 Tate, Brandon NEP WR - 7 Graham, Jimmy NOS TE - 11 Keller, Dustin NYJ TE - 8 Moeaki, Tony KCC TE - 6 Prater, Matt DEN PK - 6 Chiefs, Kansas City KCC Def - 6 Year 2011 Draft Pick 1.02 Year 2011 Draft Pick 1.11 Year 2011 Draft Pick 2.02 Year 2011 Draft Pick 2.03 Year 2011 Draft Pick 3.02 Year 2011 Draft Pick 4.02 With a good owner and a few trades this can be a very solid and competitive team from the get go. This is not a highly active league but there are a couple of owners that active all year around. If you wold like more info let me know and I will get the link. Thanks for considering our league.

I am going to disagree with De Nov. Colston is now two years removed from his major knee surgery, he has played every game the last two seasons and over those two seasons he has averaged 76/1050/8. Those are top 10-14 WRs #s and meaning he is low end WR1. He is a great buy low guy in my opinion. Lloyd is a gamble either way.

This is a 10 player keeper league, non ppr and $100 entry fee. Some of the players on the teams include: QBs A.Rodgers P.Manning P.Rivers J.Flacco S.Bradford RBs C.Johnson(RB) R.Mendenhall M.Turner P.Hillis S.Greene WRs A.Miles Fitz R.Wayne D.Jackson G.Jennings B.Marshall H.Nicks TEs D.Clark J.Finley A.Gates As you can see there is some serious talent available on these teams and we have a very competitive league and active as well. This is a great group of guys and we have quite a bit of fun as well. Plenty of trading if you want that as well. You can see the teams and rules at the following link: http://www18.myfantasyleague.com/2011/home/20882# If you are interested please leave post here and I will be checking the post.

Yeah I would have to keep the following in this order: J.Charles S.Smith J.Witten This really frees you up to take BPA in the early rounds. I am not a huge fan of keeping a TE but you have a top 3 TE for an 11th rd and that is just too good a value in ppr leagues.

Nice overall list but I think #17 for Forte is a bit to low I have him #10 ppr and #15 non ppr. And a correction he was #18 in non ppr but he was 12th in ppr formats. In ppr formats he is a top 10 RB based on two years. Non ppr I move him back to 13-15 area with upside.

I would wait to see if the top 4 players are gone with the top 4 picks Matthews/Bryant/Best/Spiller. If the are trade down a few spots and get some value. The next 3-4 picks are a crap shoot so might as well see if a B.Tate owner will trade up to get him. If you have to pick I would take a gamble on Hardesty. CLE will be a running team and actually has a decent oline. With Holmgren in town they will continue to focus on the run (see SEA and GB in their hay days) and Hardesty could be a very good fit.

WoodDuck2003 replied to madd futher mucker's topic in FFToday Board

Yep I have Forsett in a couple of leagues and was still holding on to him just in case....glad I did! Now just have to see if Lynch is coming to town!

Man take AJ or Calvin at 1.05. Those are guys to build a franchise around. I am actually surprised both are still there. I would also suggest taking a WR with your next pick as well. Then in the 3rd/4th you can grab guys like Moreno/Best etc for your RBs. Then take a QB in the 5th. WRs take longer to develop so grabbing a couple of top WRs early is essential imo.

A wise person once said better to keep your mouth shut so people can only think you are an idiot than open you mouth and remove all doubt! Would you care to back up your mouth with your pay-pal account? Interesting, I wonder how many SB rings those coaches you just mentioned have? lmao

yes the second roster I posted is the team that I got the 2011 1st rd pick from. Someone asked how I knew it would be early. I traded A.Bradshaw for his 2011 1st. My WRs are in good shape but by next year I will need an injection of young RBs and felt Bradshaw was a good move since I prob would use him this year. Hopefully I have the 1st and last pick in the 1st rd next year. I did not do the trade based on the responses in this post. Just hard to move Marshall for Nicks even with the upgrade at QB.

Here is the roster, you tell me. Garrard, David JAC QB Manning, Eli NYG QB Stafford, Matthew DET QB (P) Bradshaw, Ahmad NYG RB (P) Buckhalter, Correll DEN RB Davis, James CLE RB Williams, Carnell TBB RB Williams, DeAngelo CAR RB (P) Austin, Miles DAL WR Burleson, Nate DET WR Butler, Deon SEA WR Doucet, Early ARI WR Gibson, Brandon STL WR Henderson, Devery NOS WR Knox, Johnny CHI WR Morgan, Josh SFO WR Smith, Steve NYG WR Picks: 1.01/1.10/2.06/3.01/3.06 So in the draft he will get one impact RB for this year. Of course some of his guys could breakout but one injury to a key player and he is toast! It is a non ppr so QBs and RBs are a premium!

All great points guys. I am one that believes in getting Forte on the cheap but I dont think Addai/D.Brown for Forte/Taylor is "on the cheap". lol Good points about not over paying for a WR either but I do like Nicks moving forward to be a consistant top 15 guy and if that pick does turn out to be the 1.01 wow would I be pissed lol

PPR dynasty league would side you like better? 1.11 for R.Bush/2011 2nd and 3rd.

Non ppr side which you like better? We start 2-3 RBs and 3-4 WRs or TEs. My RBs: MJD/Turner/Addai/F.Jackson/J.Forsett/D.Brown/J.Snelling/R.Jennings My WRs: AJ/Megatron/Marshall/Ocho/TJ/Winslow/Coles/Walter Addai/D.Brown/TJ/2011 1st(will be top 3 and could be 1.01) or Forte/Nicks Lets say the worse case happens and that 1st truns out to be the 1.01 is this worth it?