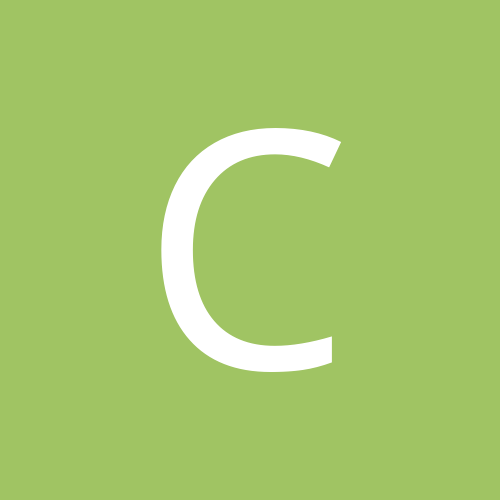 Contender/Pretender
Members
Content Count

86

Joined

Last visited
Community Reputation
0
Neutral
About Contender/Pretender
Heh Evan - have pm'd you on FBG and also emailed you. Please get in touch with me. My email address is in the email I sent to yours on hotmail.com Thanks Connie

Contender/Pretender replied to Contender/Pretender's topic in GOIDPANKAL

That a boy! - The only one to vote - pretty sad! Only thing more sad was my performance in the championship game!

So guys - who will take home the gold?

Was picking up DL M Kiwi of Giants - dropped B Thomas in error - should have dropped B Young. I am unable to add Thomas back to my squad. Please help! Thank you! Thomas is in my starting lineup this weekend!

Contender/Pretender replied to Zap's topic in GOIDPANKAL

Whats up with sweetleaf? All his bye week players active and he has replacement players? Doesn't appear like his is being very pro-active here. Hope he is ok.

If I had only known Green wasn't going to start my winning streak would have continued....oh well no whine no cheese. It was a close one. Congratulations Canadian Cold Beer. Good game

Thanks! I better have a great defense as my RB's stink up the joint You had me worried going into the weekend for sure.

I think porkchops (if done right) are mighty tasty! We shall see.

Contender/Pretender replied to ExtremeFajita's topic in GOIDPANKAL

I wish I could get my husband interested enough in fantasy football that he would join a league Great story!

Contender/Pretender replied to football_scooter's topic in FFToday Board

Team 1.11 Strengths: Decent WR's; Decent defensive depth Weaknesses: QB is weak; RB's dont look to last past week 5; Winslow Chad Johnson, Torry Holt, "decent WR"s I think a little bit more than that. With Brayon Edwards and the outstanding rookie Greg Jennings I would classify the wide receivers as a little more than "decent. Eli Manning is solid at QB - not so sure about Brees - so a little weak maybe. Some top dog LB and DB - servicable DL. Winslow I think will be a stud at TE. Running backs - boom or bust - Morency will be the man man in Houston until Dom Davis comes back. This is Foster's year to stay healthy. If my RB's can do what they are capable to do I will be in the running! Just my "rose colored" glasses look at my own team

Contender/Pretender replied to Zap's topic in GOIDPANKAL

All depends on a certain other player that will remain nameless. I think he may not get his job back and Simmons will be the man. my 2 cents

Contender/Pretender replied to Zap's topic in GOIDPANKAL

I haven't had a whole lot of sleep - sorry my blonde is shining thru. Just wanted to make sure I wasn't missing something in the rules. Thanks

I have my que full of players and its set to pick - lets finish this draft up!