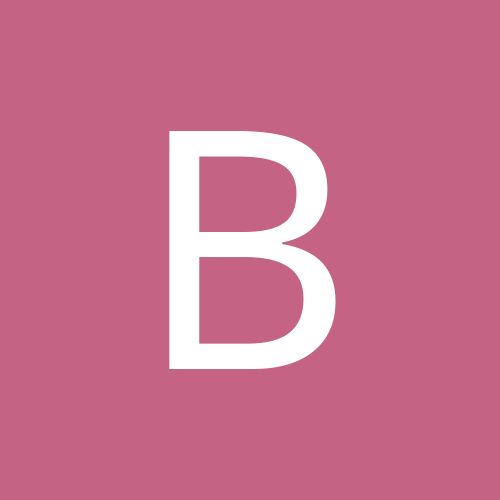 Content Count

404

Joined

Last visited
Community Reputation
0
Neutral
Profile Information
Interests

sex drugs and rock and roll
Looking for a good owner to fill the last open franchise before we start the rookie draft in a couple of days. Please take a look at the roster below. The league is hosted at MFL, it's a PPR league, 10 teams. This team is pretty stacked, so please send me an email at toxicbees@yahoo.com if you're interested. League fees are $50. Brady, Tom TBB QB340.2013 Lock, Drew DEN QB79.458 Stafford, Matthew DET QB237.855 Cohen, Tarik CHI RB148.7011 Henry, Derrick TEN RB258.507 Jones, Aaron GBP RB300.605 White, James NEP RB190.556 Williams, Jamaal GBP RB146.305 Brown, Antonio FA* WR16.10- Diggs, Stefon BUF WR215.1011 Golladay, Kenny DET WR238.805 Hardman, Mecole KCC WR114.1010 Isabella, Andy ARI WR35.508 Kirk, Christian ARI WR154.608 Renfrow, Hunter LVR WR111.306 Ross, John CIN WR90.009 Samuel, Curtis CAR WR168.4013 Smith, Tre'Quan NOS WR54.806 Westbrook, Dede JAC WR134.507 Ebron, Eric PIT TE (Q)86.508 Ertz, Zach PHI TE (Q)216.609 Henry, Hunter LAC TE136.0010 Butker, Harrison KCC PK158.0010 Jets, New York NYJ Def110.0011 Rams, Los Angeles LAR Def 2020 Draft pick 2.07 2020 Draft pick 3.07 All of their 2021 picks intact

I run two dynasty leagues, both with pretty much the same rules. 12 teams, PPR, standard scoring, team defense, on MFL. I have Dynasty Rookie Drafts coming up next week, and still have an opening in each league. Please take a look at the teams below, and send me an email at toxicbees@yahoo.com for a link to the league. The first team is discounted to $50 for a normally $100 per year league: Bradford, Sam MIN QB 278.75 9 FA Trade Brees, Drew NOS QB 448.90 5 FA Trade Garoppolo, Jimmy NEP QB 50.40 9 FA Trade Osweiler, Brock CLE QB 220.80 9 FA Trade Ingram, Mark NOS RB 219.50 5 FA Trade McKinnon, Jerick MIN RB 122.40 9 FA Trade Montgomery, Ty GBP RB (Q) 132.50 8 FA Trade Prosise, C.J. SEA RB (Q) 61.00 6 FA Trade Rodgers, Jacquizz TBB RB 81.90 11 FA Trade Williams, Karlos FA RB - - FA Trade Woodhead, Danny BAL RB (Q) 27.10 10 FA Trade Carroo, Leonte MIA WR 11.90 11 FA Trade Crabtree, Michael OAK WR 229.60 10 FA Trade Diggs, Stefon MIN WR 193.30 9 FA Trade Hogan, Chris NEP WR 123.20 9 FA Trade Lee, Marqise JAC WR 161.00 8 FA Trade Marshall, Brandon NYG WR 155.80 8 FA Trade Meredith, Cameron CHI WR 167.30 9 FA Trade Perriman, Breshad BAL WR 90.90 10 FA Trade Smith, Torrey PHI WR 64.70 10 FA Trade Brate, Cameron TBB TE 171.00 11 FA Trade Burton, Trey PHI TE 66.80 10 FA Trade Doyle, Jack IND TE 137.40 11 FA Trade Williams, Maxx BAL TE (Q) This second team is not discounted, but I might if there is interest, for $50 per year: Brees, Drew NOS QB 466.90 5 FA Trade Winston, Jameis TBB QB 383.10 11 FA Trade Cadet, Travaris NOS RB 83.20 5 FA Trade Carey, Ka'Deem CHI RB 23.10 9 FA Trade Lynch, Marshawn OAK RB - 10 FA Trade Martin, Doug TBB RB (S) 87.50 11 FA Trade McCoy, LeSean BUF RB (Q) 295.70 6 FA Trade Stewart, Jonathan CAR RB 136.20 11 FA Trade Whittaker, Fozzy CAR RB 73.20 11 FA Trade Williams, Damien MIA RB 89.60 11 FA Trade Beasley, Cole DAL WR 181.10 6 FA Trade Boldin, Anquan FA WR 157.70 - FA Trade Crabtree, Michael OAK WR 229.60 10 FA Trade Enunwa, Quincy NYJ WR 155.80 11 FA Trade Ginn Jr., Ted NOS WR 149.70 5 FA Trade Jackson, DeSean TBB WR 175.10 11 FA Trade Johnson, Calvin FA WR - - FA Trade Kearse, Jermaine SEA WR 91.60 6 FA Trade Royal, Eddie CHI WR (Q) 81.90 9 FA Trade Shepard, Sterling NYG WR 177.70 8 FA Trade Eifert, Tyler CIN TE (Q) 98.40 6 FA Trade Graham, Jimmy SEA TE 182.90 6 FA Trade Tye, Will NYG TE 84.80 8 FA Trade Gano, Graham CAR PK (Q) 140.70 11 FA Trade Broncos, Denver DEN Def 133.00 5 FA Trade Raiders, Oakland OAK Def

I have an open franchise in a very active dynasty league. All experienced owners, lots of trading and trash talking. 12 teams. We use standard scoring, team defense, PPR. We have a consolation bowl that awards the 1.13 pick to a bottom dweller team. So everyone gets to play in the playoffs. We use Leaguesafe and the fees are $100 per owner. Please email me at toxicbees@yahoo.com for more information. Here is the team: Kaepernick, Colin SFO QB Keenum, Case HOU QB Manning, Peyton DEN QB McCown, Josh CHI QB Vick, Michael PHI QB Barner, Kenjon CAR RB Bradshaw, Ahmad IND RB (Q) Dunbar, Lance DAL RB (P) Franklin, Johnathan GBP RB (P) Mendenhall, Rashard ARI RB Ogbonnaya, Chris CLE RB Robinson, Khiry NOS RB Sproles, Darren NOS RB Amendola, Danny NEP WR (P) Boykin, Jarrett GBP WR Durham, Kris DET WR Johnson, Andre HOU WR Jones, James GBP WR Patton, Quinton SFO WR Sanders, Emmanuel PIT WR Thompkins, Kenbrell NEP WR Fleener, Coby IND TE Miller, Heath PIT TE Vinatieri, Adam IND PK Draft picks: 3.04 3.08

I own Norwood in my dynasty league, and I'm holding out hope. I just don't see how the Falcons can give up on him. He was so good last year, they have to give him a shot.

Ricky even at 29 is way better than Ronnie Brown. I wouldn't be surprised to see Ricky taking a majority of the carries. I think Brown's value is going to take a big hit.

Hagy, Send me an email at toxicbees@yahoo.com. I'm trying to get a hold of you.

This league needs to pick up a little!!

Amish, you need to play your players. What's up with sitting guys like Joe Horn and TJ? Also davenport could have played.

Yup, pregame matchups and predictions don't mean anything. But I like my chances.

Boy, I'm glad to be going up against Amish this week.

Watch McNabb blow up on Monday Night Football

Dude, your team has the best young WRs in the league right now.