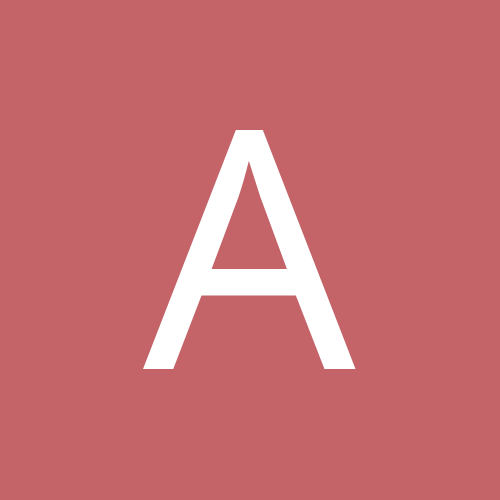 Content Count

1,210

Joined

Last visited
Community Reputation
0
Neutral
About AmbassadorOfKwan
Rank

FF Geek


Birthday

01/02/1908
Meanwhile sugar gliders everywhere are cowering with fear

AmbassadorOfKwan replied to AmbassadorOfKwan's topic in The Geek Club

You still have a ton of cats though if I were to guess?

AmbassadorOfKwan replied to AmbassadorOfKwan's topic in A Little Help!

Ive tried but Iam in a league of tightwads. Ive been unlucky in the fact that no big name qbs have gone down. Im just looking to use himin any way I canto upgrade anything at all on my roster. Why leave him sitting there? In my opinion a shitty megatron is equal to or better than DJax.

I already have Matty Ice and Bob3 as qbs. Needless to say I will never bench Matty. Im in a large league that is amn near impossibleto trade in so Ihave been looking to deal Bob3. This is the last week for trades and I have had no offers until tonight. I got offered Megatron for Bob3. I currently start Roddy White and DJax. Seeing as Bob3 will never play for me do I roll the dice on this? Sorry for the lack of details but time is of the essence here.

MEh....just kinda lost interest I suppose...then had a bith of a time getting my pw back so I gave up on it for a while. Got it all straight so Ill be around from time to time.

You wanted me to call you years ago when you were somewhat sane...now you wanna be pals....besides...I hate cats.

Im starting Matt Ryan this week...see mine please

Fwiw...oaches being angry sometimes drive a player to do better...this with the fact that Brown is practicing again would make me lean towards Green...heavily.

Hold on to Greene...I have BJGE as well and he is showing no upside whatsoever imo. I get tired of watching BJGE stas every week...19 carries, 47 yards....over and over.

Im in a 12 man, 16 player league. Its hard as hell to get trade without being screwed somehow. I have putBob3 out there for a possible trade and the only somewhat reasonable one I have received is Manning/Andre J for Bob3 and Felix Jones. I dont like it all that much but I can also see it as prettyclose to being just a Felix for Andre trade. I know it helps to see at least my roster...so here it is...Ill help you out if you want it. We start 1qb, 2rb, 2wr, 1te,1k, 1 def...standard scoring Matty Ice Bob3 Ray Rice Bradshaw BJGE Andre Brown Felix J Roddy White DJax Avery Sidney Rice Gonzales Chandler Janikowski Jets

Damn I miss this kind of stuff.