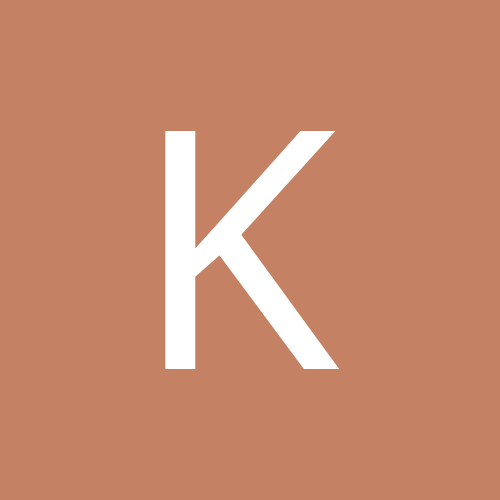 Content Count

1,139

Joined

Last visited
Community Reputation
0
Neutral
I know you are. Which I can respect because you at least appear to truly believe in. Libertarian is a great contrarian political philosophy that has a place in dialogue. I think of it as a check against government. Fox isn't being "left out" of anything, any more than MSNBC, who WAS left out time and time again. I'm not afraid to say that I have a moderate – left stance and I am definitely progressive when it comes to domestic policy. I detest the right wings position on nearly everything. However, not because there isn't a legitimate opposing argument, but because the right doesn't support that either. They seem to only support greed, theft and screwing the American public. See the war, health care, education, science, taxes, you name it. If not wanting to be in the highest tax bracket while Cheney and his friends aren't, then damn right I'm a liberal. Most American's approve of this president and it doesn't matter because the GOP approvals are the lowest EVER. As far as the personal attacks Of course the media has bias-just not the imaginary one you think, I have a master degree in political communication and have forgotten more about the propaganda model that you know. We're ALL brainwashed. And I may be a nutjob, but I've got a pretty decent majority of the country playing along with the same delusion. Face it, conservativism failed, its dead, its really been dead for about 20 years, you replaced it with fascism, none of it was never a good idea in the first place, every conservative idea has turned out to be a bad one. Move on. Also, I enjoy each and every one of you. Don't ever change.

I know you say you don't watch Fox, but Obama being the "king of all spenders" is a good example of someone poorly informed. Bush just refused to include the TWO WARS in his budgets, thus giving the impression that he wasn't. We'll have to wait to see if Obama can match the massive numbers.

Here's Bush's Press Secretary doing exactly that. Since the other 14 examples wasn't enough because only half were Bush. Here they are demanding an apology for lying to the press on Iraq, the economy, and their politics during the election. Ohhhhhh....fascinating that they have the same friggin complaint about MSNBC, which at least doesn't pretend to be objective.

And American Idol is the most watched TV program, I fail to see how that means anything, except that there are a bunch of stupid people that watch both. You are missing the point Philly, its not just that they have opinion shows, that doesn't bother me, it's the type of opinion shows they have. You may not like Olbermann or Maddow, but even though they fixate on the negatives of the right, they do so while using actual footage and comments the right makes. Hannity and Beck just make stuff up. But the biggest problem isn't the opinion shows, it's the actual "news", which is filled with false claims, false "experts" which spread lies, and attacks in the footer while anyone legitimate is disagree'ing with the GOP party line. Fox has created a world so right-wing that its invented an imaginary mindset that CNN and the other major news organizations are now leftist. When the reality isn't true. They never had character, and there are 100's if not thousands of examples of them displaying that lack of character. There are entire media groups that entire existence is owed to discrediting the lies that Fox tells nightly. The funny thing is that you all think I'm some leftist pinko on here. I'm actually quite moderate. We get that you disagree with the majority of Americans, our president, congress and majority of public office holders. But the only reason I'm alone here is because I've attracted the FFT right wing mafia, which fascist little attacks have driven away anyone moderate or liberal from the Geek club. Don't bother arguing with me, you've lost every argument so far. It's not censorship, Fox has no right to special access, and Fox is a GOP propaganda tool. Your wrong and deep down you know it. Your just mad that we finally have a Democrat this is sick of putting up with your ignorant fascist azzes.

You have it the other way around. Who is Fox to think they have a right to more than the same public access as anyone else? They can call themselves whatever they want, but until they start showing actual news instead of pre-programmed opinion, they are just one big right wing circle jerk. And the President agree's with me. Obama certainly could and probably will go on Fox again, but there is nothing wrong with providing them the same access to the same as Redbook or the National Front.

Actually, I'd prefer fascist right wing fcks got out of my country. "My" country is filled with honest debate, media that is critical but objective, and a country that balances domestic concerns with international obligations, that believes in science and education, where corruption isn't the valued business practice. The right wing has abandoned everyone of these things. ACORN is a perfect example of what FOX could have done and what they ACTUALLY did. They took an excellent nugget of a corrupt process within an organization and exposed it. I found nothing wrong with that, it was absurd. I don't even blame them for ignoring the fact that the employee in the video in fact called the police about human trafficking after the fact. But then they went to making stuff up. Falsely claiming an ACORN board member murdered her husband, running more strings and fabricating the video's, and generally making a mountain out of a pretty minor story. I also love that ACORN is a liberal organization, when Bush and Republican's used and came to ACORN several times in the past 10 years.

You people need to read a bit. Censorship is the limitation of broadcast or print. It is NOT a right to access. Should the Taliban's press arm have a right to the Treasurer, does any of the white power groups? Of course not. I don't see the issue, Fox is not a news company, they have literally 1000's of example of false propaganda reporting. The ball is in Fox's court, until they decide to be a legitmate news organization with honest criticism, then the government has no obligation to oblige them. Here's a perfect example, do you have proof that Fox's rating has gone up due uniquely to this and not because of a typical seasonal rise or other? No one else seems to, just another Fox assertion at this point.

Glad you asked dipsh1t. I was hoping your moronic azz would stop by here's a nice list to start with of Republican efforts.

And exactly how is fox being censored? how are they being silenced? The reality is that Fox has been the opposite, allowing people like Glen Beck a national forum to spread conspiracy, sedition, and treason. Is the WH stopping them from broadcasting? No. Have they been denied the ability to report? No. No one has an unconditional right to access, especially when they create false news and outirght lies. Personally, I think the WH should go farther. When a media organization crosses the line to a political organization. When they deliberately and actively serve as the propaganda arm of a political unit and have as much money and power to influence, they should be held to the same rules as any other political action group.

It's really Fox's war on the white house and democracy.... I think its funny that GOP and Fox are complaining, since Bush held a war on every news media BUT Fox for 8 years. Fox is a propaganda tool for the Republican Party and always has been. Kudo's to them for changing the mindset of so many people, they really are a excellent lesson on the model for social control. They've shifted the political spectrum.

You should do this and its not better tasting, more corn syrupy.... I might be bias..(workforhunts)

I think the context theory isn't accurate. These are very much in context and actually are worse once you put in the full component. I think what you mean is that once you put what he "meant" behind it, he was joking. But I'm not sure how you can find an appropriate context for thanking MLK's assassin, or telling a woman (no matter how stupid) to take the bone out of her nose. or playing the Jefferson's theme song when discussing black congresspeople. Those things are intended to belittle and trying to justify it as harmless is pointless. It IS racist, even if you don't want it to be. I think you have it backwards, he is, and that is WHY people hate him. Again, Jesse Jackson and Sharpton are not a bit different. That's not the point. This is a conversation about football, and I don't think it belongs there. and I'm sure that greedy players will go there. But would rather my team didn't have to give extra money to get players to overcome the fact that the owner perpetuates stereotypes and is racist. He'd make a great Raiders owner, they already have to pay extra.

Come on... . Rush is certainly entitled to his opinions, and he's obviously made millions and millions off of them. Enough to go from a fat stupid failed comedian to have a chance buy the friggin Rams. But his entire persona is based on hate and polarization, and if you can't admit that, then you are just a moron. I'm not saying he's the only one, or that there isn't some left winger that is comparable, nothing. I'm just pointing out the fact that he says racially insensitive and thoughtless things about black people. Call it what you want, the perception by most americans and certainly most black americans is that Rush is a racist. There are whole websites dedicated to it. Here's a nice list, the first one being most important because Rush denies he ever said it, doesn't matter, the perception is that he did: Here's Keenan McCardell in the Washington Post I don't begrudge Rush a minority interest, but I'd prefer the polarizing antics of the Rush, hannity and Becks of the world stay on Fox where they belong.