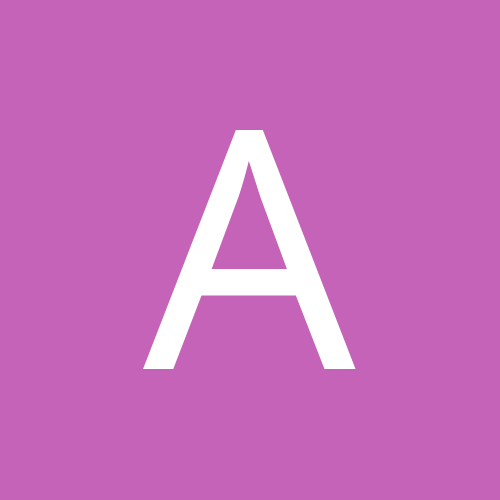 Content Count

34

Joined

Last visited
Community Reputation
0
Neutral
Pending what tb does at the 5 of course... If they can land finnegan, maybe they opt to pass on claiborne

I'd suggest going Team QB. That could help each team at least have a qb every week. And you would almost have to use a metric such as weekly average for teams who have QBs on bye weeks to get a QB score for the week. I'd also suggest maybe making QBs TDs worth 4 and 1 pt. per 25 passing yards. This may weaken the position, but it would be the same for everyone and negate some of the huge disparity between the top and bottom of the position...

Interesting theory. And it may well be true that they offered him the pay cut or roster cut ultimatum. But not mind games. Im sure they told him exactly how they felt and were real with it. On the flip side. He and Grant are likely to share the backfield, and neither one should be drafted before round 5 until you have a clear cut winner or injury to one of them.

The speech could be funny if you have funny people in your league. Most people I know arent funny enough to listen to for 5 minutes, let alone 10. But if they said things like, "I knew who you were targetting because one night I found your cheat sheet in your nightstand... after banging your wife". Thats funny imo As for calling it gay? Well, I know gay guys that could kick your ass in or outside of a fantasy league (they might do other things to it afterwards, but they would kick it.)

Dixon will be a great 8 carry compliment to Hunter once Gore goes down. And that's the awesome truth...

He might get cut this year. He just can't stay healthy...

He's been #6 on my rookie draft board for 2 weeks now. I think he's got potential to be a top 20 guy when, not if, Gore is either hurt or done in SF. Of course, here he goes making himself visible to everyone already! Can't he just wait until I draft him?

How do you all feel about AJ Green suffering from Dalton? I know preseason week 1 is not the most important thing, but it did highlight Dalton's weak arm. If this is a long term concern, couldnt it be argued that Julio Jones and Mark Ingram are much safer and just as likely to be elite picks??? I hem and haw daily about the top 2 picks. I love all three, but think that Jones and Ingram are the safer picks. I can see Green languishing for years on that ###### hole organization, in a tough conference, and just being held back. Jones and Ingram should do everything they can and perform very well in their offenses, which are built for both short AND long term success.

I don't get it. We're supposed to use any of this information to predict when Lex Hilliard goes that high? I've seen much better rookie draft speculation elsewhere...

I think Dez Bryant is an easy choice. He has far more upside than holmes or the Christ hater Johnson. Plus, if you keep 3 wrs like that, you'd be able to focus heavier on rb in the draft.

Darren McFadden for Demaryius Thomas, week 2 last year Arian Foster for Golden Tate and Arrelious Benn, preseason last year. OOPS!!!

After wheeling and dealing, here's what I ended up with... Brees, Freeman, Rice, Charles, Mathews, Greene, Starks, Ben Tate, Snelling AJohnson, LFitz, Jacoby Ford, A. Benn, Golden Tate, Demaryius Thomas, Brandon Tate, Taylor Price, Andre Caldwell Winslow Buehler NYG 1.1,1.2,3.2 I gave up 1.6,1.8,1.12 and Choice for 1.2 and his first pick next year. I gave up 2.2,2.3, VJax, and LBlount for 1.1. (I think I lost this trade, but Blount was never gonna crack my lineup anyways I figure) So, who do I go with with the 1.1 and 1.2??? Obviously a wr will be one of them. And my only 3 choices now are Julio Jones, AJ Green, and Mark Ingram. What do you think does the most for me this year and long term?

2002: McNair and Bulger (played each during their hot streaks too) Holmes (2000 all purpose yards, 27 tds) J Lewis (2066 yds, 14 tds) R Moss (1600, 17 tds) A Toomer (1000, 5) T Gonzales (916, 10) We only played 2 wrs back then. My team point total was ridiculous, I won the 1st 3 wks of the season, and a total of like 11 weeks ($90 per week), and pretty much inspired my league to change from total points season long to a schedule, win-loss, playoff format. My current dynasty team: Brees, Freeman Rice, Charles, Mathews, Greene, Starks, Ben Tate, Snelling AJohnson, LFitz, Jacoby Ford, A. Benn, Golden Tate, Demaryius Thomas, Brandon Tate, Taylor Price, Andre Caldwell Winslow Buehler NYG 1.1,1.2,3.2 Ive traded Blount, VJax, Choice, 1.6,1.8, 1.12, 2.2,2.3 for the 1.1 and 1.2 this offseason. Where would you go with those two picks if you had my team??? (obviously wr with one, but then who? Ingram? Green? Jones? Who do I let pass me???)

archiedoggie replied to madd futher mucker's topic in FFToday Board

Every single person I know who does fantasy has lamented the lockout situation and it's bullshit division of spoils millionaire squabbling. And just about every player I know has cut back on their leagues. I know I'm only doing 3 this year. And thats gonna be my limit from here on out. My brother who does like 7, has decided to do 2! Way I see it, FF really can't get much more popular...

Im very happy to see how the draft turned out for him. Bradford is a backup. And they didnt draft a speed back like I thought they would. I was hoping they'd tag Rodgers in the 4th or 5th. Looks like ATL made a nice move there.