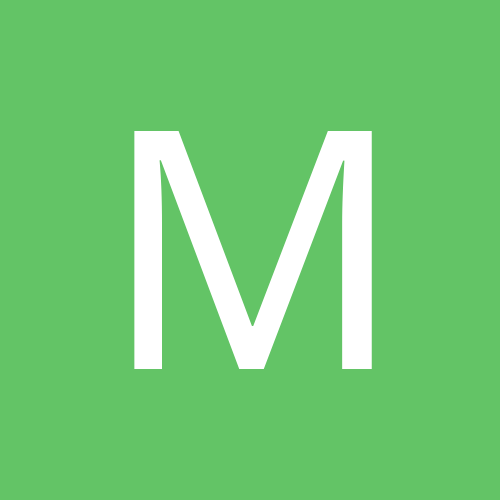 Content Count

72

Joined

Last visited
Community Reputation
0
Neutral
Nevermind I figured it out. I had renamed my old sheet as: draft_buddy_football_2017_1.0.xlsm.xlsm Working now. Thanks.

I tried without success. Btw its O365, Win10

I am having trouble copying in from last years league settings. I have them both in the same directory and i've renamed the 2017 file to draft_buddy_football_2017_1.0.xlsm. I get a visual basic run-time error "1004" Sorry we couldnt find C:\Cheatsheet Compiler\2018\draft_buddy_football_2017_1.0.xlsm. Is it possible it was moved, renamed or deleted? And yes I have the Old buddy name as draft_buddy_football_2017_1.0.xlsm and the old buddy year as 2017. Please help.

I think Abdullah has a bigger upside but I think the safer pick is Jones. Abdullah has lots of competition for carries. Answer mine? http://www.fftodayforums.com/forum/index.php?showtopic=455701

I am starting to think about who i want to keep this year in my 12 team .5 PPR 6 Pts TD bonus for long TD - 2 Keeper league. I am keeping David Johnson for my fifth round pick but for my second keeper which do you like better and why: ODB as my 1st round pick Deandre as my 3rd round Jordy as my 12th round I am slated to pick 9th in a serpentine draft. I am leaning toward Jordy for the immense value but ODB/NUK could get the nod because of age and ability to keep them longer term beyond next year. Jordy at 32 will likely have less years left. One twist is if I keep someone past a 2nd season I have to keep them as a 1st rounder. I kept ODB last year as a 5th but now he costs me a 1st. Ill answer yours thanks!

I guess for me it depends on if you are solid on getting into the playoffs or need some help yet to get there. If you are 4-4 ish or less I would do this deal, you cant wait on Gordon. Mine http://www.fftodayforums.com/forum/index.php?showtopic=440065

I think I'd sit pat. I like Forte alot more than Forsett. You didnt mention WR slots or flex but Marshall Sanu and Djax have been pretty solid. Marshall less so but I think he rebounds. Not sure what Sanchez will bring longer term to Maclin... Mine http://www.fftodayforums.com/forum/index.php?showtopic=440065

I am trying to strengthen my WR corps by selling Demarco Murray. .5 PPR. I am 7-2 and want to improve my WR. My WRs are Cooks, Beckham, Harvin, K Allen, Hopkins and Gordon (wk12) I am thinking on moving Murray, Randle (Murray handcuff) and Beckham and getting Lacy, starks and Benjamin. Is this enough for Demarco? i'll answer yours....

Well at minimum you are spreading your risk among more players. I doubt Charles beats his output last year but I dont see him in a down year either. I guess it comes down to how much i believe in Ball. I'm leaning towards Ball...

GREEN - I think this comes down to for you is do you think you can get someone better than Charles by throwing him back in. I dont think you can. My dillema would be is Marshall/AJ + Ball better for me than Charles + 5th round pick.

I decided to look at this the way another poster went in on it for his issue do I want to build a team around: 1. Charles, AJ Green and something like VJAX/Toby 2. Ball, AJ Green and Marshall I like #2 better. Obviously nobody is a sure bet. Even Charles missed most of a season a few years ago.

With keepers I doubt he gets Gronk in the 4th again but depends on your outlook on him. 16 game season Gronk Id take him over any other TE. Harvin is a Crapshoot too. But I think there is more value there. Id take Harvin in the 11th.

I think he is ranked a bit too high right now. Cutler goes down (which he does more than I like as a Chicago Homer) and do we get a quality replacement? Not to sure on that yet,. Marshall also has alot of passive agressive comments with him. He is so great.. better than me but I need the ball more. Next thing you know the ball rotates to him more. Marshall is still a bit of a headcase though. I like him just not as much as everyone else. I see him as a WR2

I'd take him as a RB2 only if I am doing some WR/WR strat like the guy before said because of a later slot in the draft.