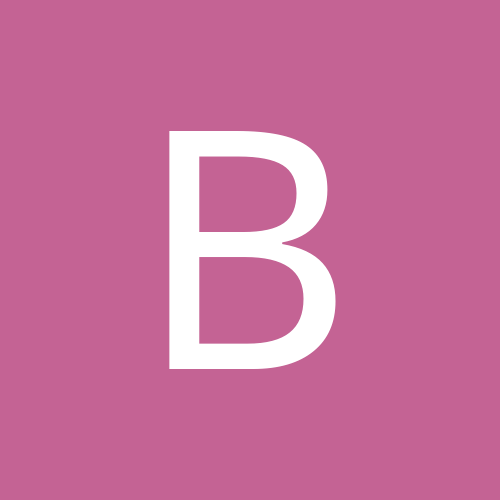 Content Count

375

Joined

Last visited
Community Reputation
11
Good
bigmark3333 replied to Upper Class Trash's topic in FFToday Board

I'd put him closer to the upper bound of those numbers. He's going to be the X receiver in Kubiaks offense, which is traditionally very heavily targeted (think Andre Johnson). People see his numbers from the first three years and think ho-hum, but they are actually pretty impressive for the first three years of a career. Go look at Roddy Whites (a comparable player) first three years compared to smiths..then look at year 4.

Pretty simple, with flexible rosters you take the guys who will score the most points. Take the past 3 years of scoring data for RBs and WRs in your league and average it for each ranking, i.e. RB1, RB2, WR1, WR2 and so on. Combine the WR and RB rankings into a single list and sort by points scored. If you have 12 teams and 4 total rb. Wr, flex slots for each team, count how many of the top 48 players are RB or WR. If 20 are RB, then you would want 1.66 RB starting (4*(20/48)). The best way to use this information is to then get a VBD program and when it allows you to type in the number of each position, type in 1.66 for RB and 2.33 for WR. It will then rank players accordingly. A simpler method is to just take your list that may go RB1, RB2, RB3, RB4, WR1, WR2, RB5... and slot in players into each position where they belong and you have your list. This method doesn't account for QB and TE though.

And this is playing with a high ankle sprain the majority of the season. It took Roddy White until this week to finally show up after suffering a high ankle sprain in pre-season. Yes, FJax will get the majority of the goal-line carries, but Spiller averaged 6.0 ypc last year. The long runs aren't a fluke - the guy is a game-breaker when healthy and while he probably still isn't 100% healthy, it's the closest he has been to it since week 2. Here are his two long runs from yesterday. The Falcons are an awful run D, but they weren't just gaping holes that he ran through. http://www.buffalobills.com/video/videos/Buffalo-Bills-running-back-CJ-Spiller-77-yard-run/5544368e-80af-4fcb-853c-eb38ec4b25b0 http://www.nfl.com/videos/nfl-game-highlights/0ap2000000290928/Spiller-36-yard-touchdown I think you can make a good argument that Spiller is nothing more than a flex play against a good TB run D this week, but Jacksonville and Miami are both bottom 10 in terms of defending the run in weeks 15 and 16. If Spiller doesn't seriously re-aggravate his ankle prior to week 15, he's a solid RB2 with huge upside in those games.

But they do get to play Jacksonville and Miami (and TB, which I'll likely sit him for). If you play week 17, he gets NE as well. I understand owners frustration with him, but if you survived this far with him or picked him up cheap, the guy is awesome when healthy and has a very easy schedule in the playoffs.

He was still almost vultured by Evan Royster. Alf is one of the most powerful runners in the NFL - why does Shanahan always insist on getting cute at the goal-line?

Traded for him a few weeks back to stash on my bench. Figured he would be more healthy after the bye and his schedule this week + playoffs is very favorable. I started him this week over VJax and Keenan Allen in my flex. As long as he doesn't re-tweak his ankle, he's going to be a beast down the stretch.

Not to mention he is running behind the worst O-line in the league.

This. Sounds like there's a good chance stacy goes though.

I like spiller and his matchup. They are all kindve crap shoots, but Cj has highest upside.

I like spiller and his matchup. They are all kindve crap shoots, but Cj has highest upside.

It's from the 4for4.com website. Requires a subscription, but if you sign up for a daily league (I believe it was $25 deposit) through their website, you get a year free. A lot of good content.

Starting him over Vincent Jackson and Keenan Allen in my flex.

Need to decide on 2 Flex and 2 WR spots for this week. Possible options include: Alfred Morris vs NYG Torrey Smith vs Pit Larry Fitzgerald @ Phi CJ Spiller vs Atl Keenan Allen vs Cin Vincent Jackson @ Car Riley Cooper vs Ari Will respond to others.

Spiller. He and the rest of the bills will have gotten more healthy over the bye and they have a very easy schedule going forward.

Using 4for4's snap app, here's the % of snaps for their relevant pass catchers the past 4 weeks (W9-W12) K. Allen: 98%, 97%, 75% (got hurt), 99% A. Gates: 97%, 88%, 98%, 93% V. Brown: 98%, 74%, 71%, 67% E. Royal: 86%, 78%, 80%, 60% L. Green: 6%, 30%, 31%, 41% To me, it looks like Green is slowly taking over snaps from Brown and Royal and not affecting Gates at all. Given his production and increasing snap trend, I think he could be a nice upside pick for the rest of the season. I've picked him up in most of my leagues and plan on playing him over Carlson and possibly Reed this week. He may actually help Gates a bit if he forces the defense to pay him some extra attention since Brown and Royal don't really demand any special treatment. Edit: A few more interesting tidbits. Over the past 3 weeks, Green is averaging 0.35 pt/snap in standard and 0.46 pt/snap in PPR. For comparison, Gates, Allen, Royal, and Brown are respectively averaging 0.10, 0.11, 0.09, and 0.04 pt/snap in standard and 0.16, 0.20, 0.15, and 0.07 pt/snap in PPR. It's obviously a small sample size and inflated by the long TD last week, but the guy has game-breaking ability.