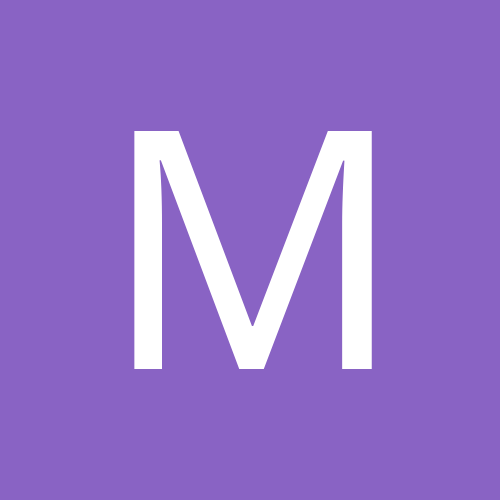 Content Count

17,997

Joined

Last visited

Days Won

19
Everything posted by mobb_deep
Are you talking about Rocky Dennis from "Mask"? Eric Stoltz played him. I don't know who Rodney Dennis is though.

only 651 more days until a new president is sworn in! all we can do is cross our fingers and hope these morons don't destroy too much more of the world before then.

Tigers and Brewers in the WS Shelton is the man though

Grabbed him late (14th-16th round) in all three of my leagues. Chris Shelton and Jonny Gomes were my 2 sleepers this year. so far so good

I can shuffle a ten stack (5 on each side) pretty effectively. Anything over 5 on each side I start to struggle though. That's all I have in my arsenal for now. I play on-line more then IRL so I haven't had much practice.

mobb_deep replied to G-Men (formerly Big Blue)'s topic in The Geek Club

SpyBot Search & Destroy is by far the best.

What a boring game. Florida looked good I give them that. It was just so.... uneventful.... Thank god baseball is finally starting Go Angels

oh yah. i'm gonna have to pop that dvd in. chris walkens is my fav actor (Deer Hunter esp) so I own that flick but I haven't watched it since the 80's in the theater. come to think of it i havent even unwrapped like half of my dvd's. i'll come back with an acurate tear count tomorrow.

What part of At Close Range makes you cry? I haven't seen that movie for quite a while but from what I remember it's mainly Sean Penn and Chris Walkens stealing tractors. I remember Walkens is sort of a jerkoff to Penn but not anything to cry over. Movies that make me cry (almost)... Saving Private Ryan (the end at the graveyard) Forrest Gump (pretty much the whole movie) I guess Tom Hanks makes me cry in general. Hope i'm not ghey Honorable mention to Simon Birch. It's pretty damn sad when that little dude dies.

if only life was that simple. there's always a catch man. ...and yes you only earn FPP points by playing with real money.

FPP = Frequent Player Points. Usually you get 1 FPP for every 10 or 20 hands you play or some sites give them according to the pot rake. I usually play sit'n'go tourney's which give 5 FPP's for every 1$ in tourney fee's. So a 10+1 tourney would earn you 5 FPP and a 20+2 would earn you 10 etc. you can also use your FPP for stuff. like on pokerstars you can enter satelite tourney for $$ with them or buy random crap from the pokerstars store.

Alot give free money for signing up/depositing but you can't collect until you play a certain amount of hands (usually around 1000). I used to have a good site that listed all of them and what they offer. This one has a few though... http://www.pokerlistings.com/

"I can't wait until my boyfriend Donovan see's my new outfit"

I actually thought The Office was better last night. The previous two episodes of The Office I found to be subpar though (bring your kid to work day, and the one before) Best part of last night was Dwight's present to Michael. hockey jersey with "From Dwight" on the back. I also liked those "The More You Know" spoofs they did in between some of the commericals about office relationships.

Don't Close Your Eyes - KIX

He Don't Love You Like I Love You - Tony Orlando & Dawn

that also makes alot of sense because one of the phrases wirrten on the door is something like "activity minimal during lockdown and restocking process" which suggests the lockdown and restocking (food drop) are related.

either way it's pathetic.

nice, one of my top 5 also... i'd say my all time fav tune is probably.... Nights in White Satin - The Moody Blues

that's about the entire population of both states.

I don't have tickets to the opener (friday the 7th) but I got tickets to both the weekend games! Angels vs. Yanks baby! GO ANGELS! can't wait for the season...

We're also on our way up in a conference that actually has good teams. Half the teams that make the Eastern conference playoff's won't even have a winning record

It's also hard for us to have sour grapes when shaq helped lead us to 3 rings. How many rings has Shaq helped Miami win? Oh that's right, Miami has never won it all. (i've been waiting to use this one)

exactly. why get married. i've had the same girlfriend for 4 years and have no plans of marrying her. if she gives me an ultimatum i'd just break up with her and bang one of her friends.