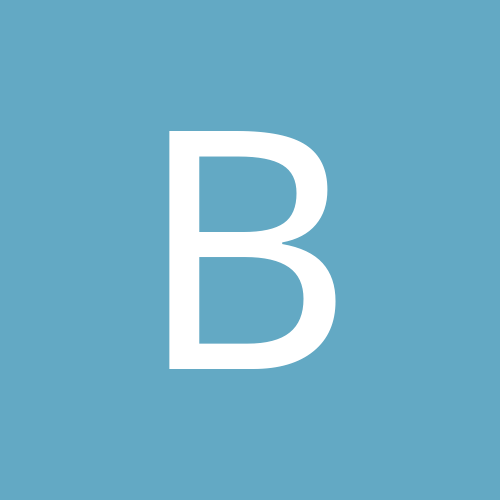 Content Count

89

Joined

Last visited
Community Reputation
1
Neutral
Recent Profile Visitors
The recent visitors block is disabled and is not being shown to other users.
FYI regarding Step 4: you have to wait to change the roster size until AFTER the auction is completed, or else the max bid is thrown off.

Mike, I think I got it to work just fine. To speed up Step 7, I sorted the auction results by owner, then created a draft order position for each pick to match the serpentine draft order position in the draft report tab. That way I could copy the entire auction results at once into the draft report, and not do it one by one. Thanks again!

Thanks Mike! I'll do a trial run before draft night to make sure I do it correctly. There's about 15-20 minutes between the auction and draft.

I'm in a league where there is an auction where each team acquires 10 players, then there is a 12 round draft (it's a long night). Is there a way to use Draft Buddy to track both?

Per Rotoworld: Steven Jackson 3/14/2013: Signed a three-year, $12 million contract. The deal contains $4 million guaranteed -- a $3.5 million signing bonus and $500,000 of Jackson's first-year base salary. 2014: $3 million, 2015: $3.75 million, 2016: Free Agent Jacquizz Rogers 7/28/2011: Signed a four-year, $2.23 million contract. The deal included a $191,000 signing bonus. 2014: $1.389 million, 2015: Free Agent Antone Smith 3/5/2013: Signed a two-year, $1.425 million contract. The deal included a $65,000 signing bonus. 2014: $730,000, 2015: Free Agent Devonta Freeman 5/22/2014: Signed a four-year, $2.7 million contract. If those contract details are correct, Rogers and Smith will be free agents next year, and Jackson could be released for a cap hit of $3.5 M / 3 = $1.17 M. As a keeper league owner of Freeman, I am holding on. Sure would be nice for Freeman to show a bit more, though.

I've done this once before. The rule was you could start players who had already played. Everyone knew the stats so you could adjust your cheat sheets accordingly.

I can either go with Rainey, or Bush / Pitta on Monday. Leaning toward the latter.

I'm planning on starting Foles over Brady too.

3 divisions 4 teams each, play divisional teams twice, everyone else once. Division winners plus 1 wildcard make the championship bracket, and there are two 4 team consolation brackets playing for the 1st and 2nd picks.

If only the Falcons could trade for Gordon in real life (I'm a Gordon owner).

At this point, I agree with weepaws, and I would prefer Julius to Cameron. Before I make a counter to the other owner, I wanted to get a feel from the masses if the perceived difference in value is considerable or slight. Any thoughts on this?

I have Josh Gordon and he will have to start for me most weeks (my other WRs are Cobb & Wallace). I have the opportunity to make a trade with the owner of Cameron & Julius Thomas. He is offering me Cameron, but I am considering asking for Julius instead. Two questions for you all: 1. Would you be comfortable starting Cameron & Gordon together? Especially now that it is Weeden throwing to them instead of Hoyer. 2. Going forward, between Julius & Cameron, who would I be likely to need to give up more to acquire? Thanks.

I just checked it out. Doesn't look all that different to me. Changes to the home page, but that was a weak spot anyway.

Sorry, but I've got you beat. I'm 2-5, good for last place in my division, 2 games behind the last playoff spot...and I have 80 more points than the next-highest scoring team.

On the one hand, surely Vick with all of his faults (read, turnovers) gives Reid the best chance to win now. On the other hand, Reid has sat McNabb in the past when the same might have been said about McNabb. I'm a Vick owner, and I am growing more and more concerned. I'd hate to have to turn to Ponder and Fitzpatrick as matchup plays. That being said, I just dropped Voles to pickup Ballard as a possible bye week fill-in; I figure Voles would never start over Ponder and Fitzpatrick.