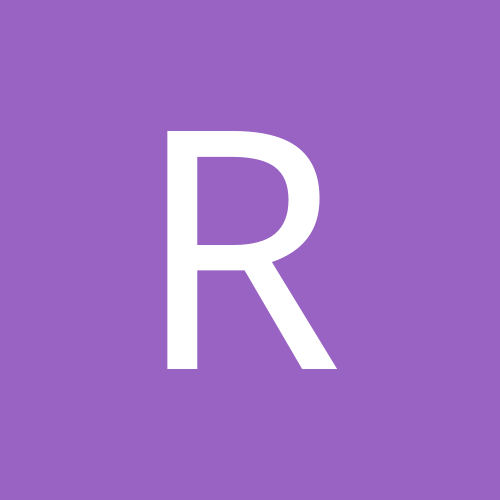 Content Count

3,083

Joined

Last visited

Days Won

3
Community Reputation
68
Excellent
About RoadLizard
Rank

FF Geek


Birthday

02/23/1971
Profile Information
Gender
Location
Interests

Fantasy Football, Exotic Cars, Music
A LOT and for nothing. He sucks. He had ONE good game against a crap defense last year. Up until then he had numbers that you'd a CUT a quarterback over, it sign him to a guaranteed deal. Sorry Giants, yer focked big time. The fans should sue management for ticket refunds.

The chiefs need a legit playmaking receiver. Period. Like a reliable one. As the season goes on, this issue is going to become more and more of a problem. I still think they should've just figured out how to keep Tyreek. Everyone else fudges the cap somehow. I'm sure they could have done the same.

Agreed. The Fields experiment is over. Just bad. He's a Kordell Stewart in the making. Use him as an H back or something. LOL.

Still laughing too hard at his insanely outrageous contract and the fact that he's not that good. Seems clueless. Doesn't make the kind of throws that $250million dollar QBs NEED to make. Looks bored out there. The poor Browns…. Rolls Royce money for a Chevy. All guaranteed. Both of these teams are clearly tier 3 though. Neither are going anywhere. Bad quarterbacks, suspect WRs, running game for the browns is now gone and the Steelers never had one, etc. Sure, both defenses have some individual solid players but you ain't winning with just that in the stacked AFC. I like Mike Tomlin but it's going to be a long year for that team. And the Browns are just gonna do what the Browns do: Not go anywhere. Sorry.

It's probably because running QBs never really win anything in the long term. Your QB must be able to make throws consistently for your team to go anywhere. The Bears need to find out what they got here. Fields ain't it, no way. Sorry Bears fans. Come to think of it, when was the last time the Bears had a truly tier 1 QB?

Why does Arizona even bother? What a horrible franchise. Just fold up, sell the team or something. Players don't even want to be there. Any competent rookie QB would be wise to pull an Eli or an Elway and make SURE they dont end up there.

I believe he has, LOL. I was never sold on the guy. Nice dude and easy to root for but I just can't do it. Other thoughts: Niners and Purdy looked great but everyone is still skittish due to the history of poorly timed injuries hitting the Niners. Daniel Jones sucks. This just in. ONE good playoff game against a terrible defense and he gets rewarded for that? Nicely done Dan. Your agent is a genius. Miamis offense is lining up to be the greatest show on turf 2.0. I know the Bengals start slowly but really, Joe? Really? San Diego may not win half their games. Loved seeing the Raiders crap on the Broncos and stick it to Sean Payton. Guy just rubs me the wrong way. Alls Jimmy G. Does is play barely good enough and win games. LOL. How about them cowboys? Jordan Love appears legit. Justin Fields is a joke. Can we just drop the narrative that he's anything other than a running back labeled as a QB? Bills and Jets should be fun.

I think it's evident that maybe teams are wising up to doing stupid things. Lamar has an MVP under his belt but that felt like a while ago. He also has a suspect playoff record, injury issues and does NOT appear to be in the same class as Mahomes, Allen, Burrow, etc. Jackson defenders need to STOP with the Deshawn Watson contract as their basis for argument. Just because Cleveland is stupid doesn't mean that's the new bar. Forget that. Drop the argument. Lamar is a tier 2 QB so that's how he should be paid. End of discussion.

So, the Chiefs are getting screwed too then? I see. Nice work Rog. What a !@#$% that guy is. This entire season is covered with asterisks now. Playoffs are ruined. Excellent decision making here. The Chiefs now have lost home field in the Championship game through no fault of their own. They should sue. So should the Bengals.

As it should be. Why should the chiefs be punished for this? The whole thing is a mess and that game should have been played. But, since they nuked it…..ya can't screw the chiefs over.

What? This wasn't even necessarily a football injury. Sadly this kid was a ticking time bomb and may have been lucky this happened where it did versus at home working out or something. But, cancel the playoffs? WTF? Good luck with that. Better to just fold the league and forget it all. Cmon, these over reactions are making this situation worse. The bengals and bills should play. Why can't the NFL just push everything back one week, lose the super bowl bye week which is stupid anyways and let things play out naturally? If the bills and bengals are content to either take a tie or a a loss then that's on them. But anything outside of that is entirely unfair to the chiefs and other teams. There has to be a reasonable attempt to sort this out the right way. Cancelling games or just fudging numbers with so much at stake is a terrible idea.

Its a mess because the NFL needs to cover their bases for this kind of thing. I know that no one wants to discuss this but we have to. How in the world can they just award a win or a tie to both teams for this game? Thats BS and is totally unfair. Just cancel the 2022 season then & just give Brady his 8th ring and get it over with LOL. :). Maybe he'll go away then. Really though, they MUST play this game and finish it out. Cant be any other way or the season goes down as a farce. And Fock college football. Too bad for them if the NFL has the game on the same night as their pointless championship game.

Wow - what a horrible snooze-fest. Can we just say it now: Brady sucks. Hang it up, bruh. The NFL needs to quickly make a rule that you cannot host a playoff game with a losing record regardless of divisional status. Oh and get rid of divisions. Hugely outdated concept and meaningless. Let the best teams with the best records advance.

No, just facts. Brady played like absolute crap for like 55 minutes. Got a well timed, pure BS pass interference call in end zone, had a saints player run out of bounds for no reason and a saints player dropped a game ending catch. I'm not the only one tired of sports talk shows still wanking their steak over this guy. He had a nice career. There is no GOAT since its era dependent. But, can we stop with the stupidity here? He and his team suck this year and just happen to have a division title gift wrapped for them. That's all. Again, see above. Just facts. :)

Does what? Oh - finally decides to start playing well and has a few good late drives that the other defense handed to him? The Saints are garbage anyways. It should never have come down to some late game nonsense. Nice prevent defense too, LOL. The Bucs are so lucky its sick. They should be 0-12. They are potentially going to have a losing record and get a home playoff game? Dafuq? And as usual, Brady is in the worst division in football, hands down. Gee.... that seems to always happen doesnt it? The whole world is praying for the Eagles or an actual good team to get rid of the Bucs and fast come playoff time. Enough.