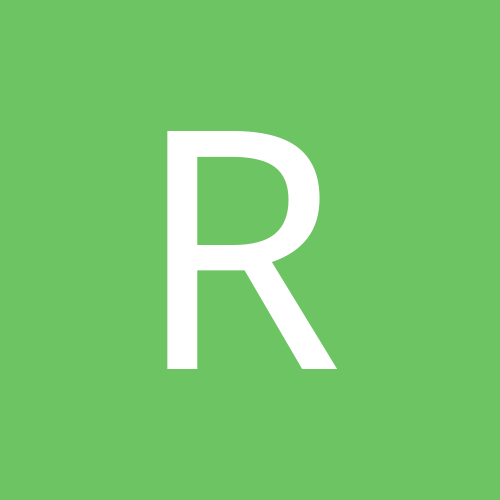 Content Count

6,364

Joined

Last visited

Days Won

3
Everything posted by Ray_T
Either here, or New England. how many other spots are available?

or perhaps a low base salary with lots of incentives. this way if he plays the team wins and he wins. if he sits, no cost to the team.

without a doubt. I dont think any QB needy team signs without a physical. not unless the price is so low that there isnt a ton of risk to begin with.

I think he will find it hard to find work. if nobody would take him at a 21 M cap hit (which is now looking reasonable in light of recent deals for starting QB) I question whether he will be signed at all. I agree that impression that he gives (that he is entitled) will not endear himself to teams who would use him as a bridge QB to mentor a young kid. That sense of entitlement isnt something you want in a mentor. Yes, I do think reality is slapping him in the face bigtime. He is Superman no more.

I guess this is the wildcard. did this play a major role in all the INT's he threw? hard to say. maybe from 20-30 yards away, the players numbers appear slightly fuzzy but you are hitting the same target, but you should still see the Linebacker 3-4 yards in front of your WR even if he is fuzzy. I could see it affecting his depth perception on some deeper (30+ yard) throws. What I dont know is what type of throws were picked most of the time. I guess if I'm bored I'll go watch some tape. I'm sure I can find tape on all the INT's he threw. but one thing I will say for sure.... I find it hard to believe this should have been a major factor in any short throw INT's. Unless his eyesight was beyond bad. in which case, it is a miracle he was able to throw for the 5000 yards.

fair enough, but if you look at Winston's stats its not that hard to see why he was a first round pick. Dude threw for 5000 yards. if a coach could reduce the turnovers to less than one per game without losing the yardage, he'd be a pro bowler. Even now, there are likely a few coaches who think they may be able to coach some of the turnovers away without losing much in the way of overall production. Its easy to see where the maximum of his potential lies. Even in Winstons case, 5000 yard passers dont grow on trees. and at the draft table many people draft based on the high water mark of their potential rather than where they will likely produce for most of their career. As QB is the position most highly overvalued at the draft table a guy like this showing great potential is likely drafted in the first half of round 1 even though he probably should be a day 2 pick based on the risk factors.

scoring rules? may assist us in providing a realistic pick for the type of draft.

http://www.nfl.com/news/story/0ap3000001107050/article/rams-release-former-firstrounder-todd-gurley

I'm not sure 'Killing it' is the term I'd use for Locks performance. sure, they won 4 out of 5 games, but look at the level of competition. week 13, he beat the chargers going 18 for 28 for 134 yards, 2 TD, 1 INT week 14 vs houston he went 22 for 27 for 309 yards, 3 td and one INT. week 15 vs KC 25 for 33 for 192 yards, one TD week 16 vs oakland, 17 for 28, 177 yards, 1 TD. the games against houston and KC are likely the most impressive. houston for stats, KC because of who they beat. but the stats were kinda Meh. I do understand he's young and will improve, but I'd hardly refer to this as killing it. The Chargers were terrible all year, and so wer the Lions. I also think Oakland had given up by the time they got to play Denver in week 16. Sure it's nice to see the wins, but the kid has a long ways to go before I'd say hes 'killing it'.

serves him right. he did this to himself.

Just something I noticed. Love's TE Repp made some pretty sick catches for a TE. did anyone see that one handed grab in the end zone with the defender all over him? Absolutely sick.

If they wanna draft someone, my understanding is that this would be the year to do it. I dont think they have a ton of cap space, so this might be a priority

if you are talking fantasy QB, that would be correct. He's barely relevant. I do think he is an above average game manager. If you have a championship defense and solid run game, he can do enough for you. Problem is... not many teams are happy with that anymore.

True. it is also possible that they decided to write this year off, so that they can go into the following year with no constraints.

yeah, and I think it is obvious he is not worth that much money. He may need to sit a while before coming to the conclusion he's not worth the kind of money he thinks he's worth. If he was worth that kind of money, someone would have signed him by now.

no surprise. given his salary, production (or lack of) and injury status.

http://www.nfl.com/news/story/0ap3000001106944/article/eagles-trading-for-darius-slay-cb-gets-extension

I am not sure they are throwing in the towel yet. but I think he will have to earn his job now. I think there will be a competition, and it may be similar to the Tennessee situation last year, where they give him the chance to prove he deserves to remain a starting QB and he may start the first game or two of the year. if he plays himself out of a job, they move to Foles.

well, if Newton can still run (and that is a very big IF)..... the chargers would be a fair place for him to go. a running QB can cover up some deficiencies in the line because if the Defenders go after the QB with reckless abandon, they could get burned if he decides to run the ball. so against a running QB a controlled pass rush to keep him contained in the pocket and prevent him from running is more appropriate. you get less sacks that way, but the QB does not burn you with his feet. At this point, I dont know if Newton can play this way. There is a very real possibility that he is a drop back QB for the rest of his career. If he can play that way, he may be fine. but there is a very real possibility that he is finished as a starting QB.

I still think it would be prudent for Tampa to draft a QB this year or next. Not sure if that will happen or not. but at Brady's age, it makes sense to have a solid backup because I truly think the risk of injury goes up with age.

fair points. Hands down, I think Diggs is the best WR talent wise. John brown probably regresses downward from his career best year last season. I'm guessing 850-900 yards for John Brown which makes him a very good #2 WR. I suspect Diggs likely puts up similar numbers to last year (maybe slightly less). but the main risk (other than injury)is if it takes some time to develop Chemistry with Allen. I'd draft him on the assumption he gets about 1100 yards receiving, but if he quickly develops a chemistry with Allen, he could easily do better.

well, who would you suggest they sign?

http://www.nfl.com/news/story/0ap3000001106744/article/tom-brady-finalizes-agreement-to-join-buccaneers it is official, Brady is a Buccaneer

The thing is... Diggs production without Thelien is more indicative of what kind of targets you get as a clear cut #1 WR. Diggs production with Thelien is more indicative of being a 1A or #2 WR. I suspect there will be a difference in looks and targets. I think he is moving into a place where he will be the clear cut #1 but the pie itself will be a bit smaller (unless the team improves... which is very possible as this is a young team) I still think the largest concern with him is going to be his health. The offense as a whole hasn't been as good as the offense in Minny so his value may go down a bit, but if you think Josh Allen takes a step forward in his development, the difference may not be as large as we think. John Brown had the best season of his career catching passes from Allen, so I'm inclined to believe Allen may be the real deal. The better league QB's seem to elevate the play of their WRs, and Allen looks to have done this last season. nothing against John Brown and Cole Beasley, but when those two are your top 2 WR's its tough to predict big numbers from the QB and Allen put up passable numbers with a solid TD/INT ratio. I think this move will allow them to open up the offense a bit and we will see this offense take a nice step forward.

well, hes either crazy as hell, or hes super brilliant. and in about 10 months or less, we will know which he is.