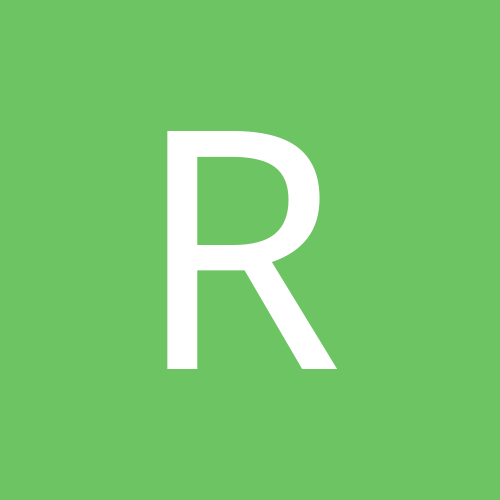 Content Count

6,364

Joined

Last visited

Days Won

3
Everything posted by Ray_T
I dont think it matters what they call it. Perhaps marketing will come up with a name for the play that will appeal to the people. What matters is that they get the ball and have one play to get 15 yards. I think its a reasonable alternative

Rivers was always an above average QB statistically. I dont know that I'd throw him in the hall of fame. if he had played on some better teams that didnt have perpetual O line problems, his stats would have been better for sure. If he had better WR's his stats would have been better for sure. but its not very often that they consider these things when they vote for the hall of fame. He played on some really bad teams and put up good numbers. I dont see him getting in unless he wins a superbowl or two.

or priority waiver wire gem. I've picked him up off the trash heap/waiver wire to plug him in to cover bye weeks or QB injuries and he never actually disappointed.

That would make sense, but if they keep him, this would be a valid reason to do so.

he wasnt gonna join a CFL team. Not with active legal issues anyways. I also think his ego wouldnt allow him to do it anyways.

well, one of brady's best seasons was where they had two pass catching TE's. Tampa has Brate and OJ howard. if he went over with an OC capable of putting together an offense similar to the two TE offense the Pats ran with Hernandez and Gronk. If there was one location that would be interesting..... this would be it. At that point I"d say both TE's may be good for huge numbers if Brady can keep it together.

Yeah, this feels like one of those.

I dont think people realize how good Rivers actually was. He put up many very solid seasons behind a terrible line and many of those seasons had subpar WR's to throw to as well and no support in the run game. still he put up numbers. Maybe his skills have slipped a bit to the point where he can no longer carry a team that is terrible. but I wouldnt be surprised if he still has one or two good years left in the tank if you put him on a team with a decent line and some solid pass catchers.

ok so currently a failed onside gives the opponent the ball on the 45 yard line. should we not set this up so the situation is roughly the same? 4th and 15 from the 40 yard line. with a first down getting you in the opponents zone and a failure putting the opponent just outside of FG range. seems reasonable to me. Just sayin.....

Honestly I"m surprised he didnt fire his agent for not getting him a new gig.

yeah, if he has had issues with concussions, this is likely the right move. People dont realize how bad a concussion will affect them. I'd do the same if I were in his position.

Honestly I'd love to see Brady retire. Too often we see players continue to play past their expiry date. When you have to witness this, its more sad than anything. I'd rather he retire so I dont have to see this happen. Its no fun seeing a player with nothing left in the tank putting in the motions as a shadow of their former self. Love him or hate him, you will derive no satisfaction seeing this. Some of you may feel differently, but this is my opinion.

well, with the 24-0 lead, if they could have switched to the run game and actually move the ball and kill the clock, they wouldnt have had to deal with the KC offense as long. any team pulling the upset on KC has to be able to run the ball and keep Mahomes off the field. the extra time sitting may keep him from getting into a groove. Clearly that didnt happen today, but a 4th down gamble deep in your own end just seemed goofy. if its at midfield, it may be worth a shot because if you succeed it means points. but given the score and the location on the field it was a dumb call.

well, It was 24-0 and I had to leave the TV to take my kid to hockey practice and now KC is winning. It looks like Houston just shot themselves in the foot a bunch. 4th down gamble on a fake punt deep in your end with a sizeable lead? fumble? Those were 2 free KC TD's. one due to bad ball control, one due to bad coaching call. sucks to be Houston. Now it's looking like Mahomes is getting into a groove. Might be trouble.

https://dailybonnet.com/patriots-release-tom-brady-to-pursue-cfl-opportunities/?fbclid=IwAR2H8n3UYuyOtcv975-x7bVTEkLvNxhk1CauOLSuZs50d66JGyWE8uOrg1E I know its a joke, but ya gotta laugh at it.

whatever. nobody would have complained if they lost and contributed to someone else's winnings. Either way, I find the whole business to be somewhat shady to begin with. (which is why I dont gamble on this) if you agree, then you should probably find another place to gamble or spend your money.

That's fair. I will agree if you pick a QB in round 1. he needs to be the top fantasy QB (or at least close to it.) If you pick him in round 2 or 3 I'd argue he just needs to be top 3 at his position for that pick to be worth your while. If your QB wont be a top 3 fantasy QB in your league, there is absolutely no reason to take him earlier than round 6 or 7. for the record, I have never picked a QB in round 1 of any draft in my life. Although there was a decent case to grab mahomes in round 1 last year (based on projected stats and previous year's stats). especially in a league where pass TD's are worth 6 points. Most times I pick my starting QB around round 6 in a standard league. Early enough that I have a pick of the second tier of QB's and get the guy I want. If for some reason the guy I want is gone, I usually wait longer and grab a QB in round 8 or 9. This is because once you get past the #3 or #4 QB nearly all the QB's have similar stats so there is really no reason to grab one earlier unless you have a personal preference (or bias) for a certain player, or type of player or a certain team.

IN that case, we do not agree. I think if a QB exists that gives you an advantage on every other team in the league, you take him in the first 4 rounds. I would argue nobody was so dominant that they deserve a first round pick, but late 2nd or early third (depending on your rules) for the top QB on the board (likely Mahomes or Jackson) isnt unreasonable as those 2 players seem to stand above the rest. Because I value both players about the same, if I draft in the late 2nd round and early third (due to the serpentine draft) I likely wait to round three if both are available at the time I'm selecting my second round pick. once both those guys are taken, I'd wait to the later rounds like you suggest. I suppose if you were a fan of a certain player or team you might take your guy in round 7 or 8 to make sure you got the guy you want, but that's a decision based on personal preference and not based on stats or projected stats.

no doubt. All I'm saying is the uncertainty with him makes him too risky to be ranked that high.

I agree. in a normal league, there are likely only 2 QB's that should be in the top 3 or 4 rounds. Mahomes and Jackson Winston had great numbers, but when you look at the # of INT's there is a legitimate chance he could be in a different offense or even losing his starting job. I know someone will give him a shot just because the yardage is huge but there is a lot of risk with him. Because of this, he should be downgraded. at this point I have no further comment until I look at the list in more detail.

I dont gamble on draft kings, but it looks like one person may have unlimited entries. so to me, what is the difference between 300 entries for one person and 300 entries divided between 2 people. it's the multiple entry rule that makes this possible. either way, maybe I misunderstand the problem, but if I havnt, this cannot be seen as collusion because they are just using multiple entries as the rules allow. It would appear they used 5 QB's between the two entrants, so even with the large number of entries, they still had a significant chance of losing if one of the QB's they didnt start had a big game. also, all it takes is one WR or RB not picked in either of their packages to go off big time and that would be that. theyd lose easily even if they had the top scoring QB. anyhow, maybe I misunderstood the way the game is played, but I dont see this as collusion. I see it as exploiting a loophole in the rules to win.

only time will tell. from what I can see it looks like a bit of a risky hire, but if he's all he's supposed to be maybe it will work out.

http://www.nfl.com/news/story/0ap3000001095117/article/giants-hiring-patriots-assistant-joe-judge-as-head-coach Giants Hire Pats assistant Joe Judge as head coach.

sorry dude, I dont think he's that good. I'll pass.