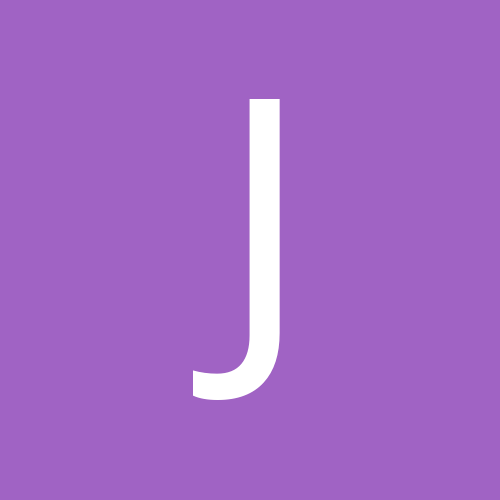 Content Count

224

Joined

Last visited
Community Reputation
0
Neutral
I like the idea of tie-break being HTH matchup as long as your league plays all teams at least once against each other - its more personal and makes weekly matchups slightly more dramatic. Although I do think that total fantasy Pts tie break would more accurately ensure the BETTER team makes it in the playoffs.

If Bryant can keep his head on straight he is the more talented teciever of the three. In Tampa's system he could become the #1 guy over Galloway (who has been recently stricken with nagging injuries) He's been irrelevant for about a year and a half so I don't know how good he looks now but seeing that he just won the WR #2 spot, Gruden must love him.

San Diego Defense...............2ND OVERALL PICK....

Roy Williams - since his rookie year, I can't shake him!!!!

Yes. I am also targeting him post 10th round and I see a bounce back year for the him as long as he can stay healthy. I probably will also grab Scheffler a round or two later and play the matchups with TE.

Yeah, I thought so........ It doesn't happen

OK, can someone tell me the last time a stud/elite RB held out into/past the start of the season, and how far into the season (I'm drawing a blank, although I do vaguely remember something like this a decade ago) was it Thurman Thomas????

Ronald Curry - Definitely has the potential as a possession reciever and could suprise as a safety blanket for Russell. Derek Hagan - This one is from way outta left field but in training camp has shown to be the best reciever on the field (not saying much) but if McCown or Pennington (maybe get in a grove he could get a lot of looks. DJ Hackett - a big talented, sure handed reciever who will never get doubled (al least not after week 2) in Carolina. C Chambers - I know, he's the third option but if for some reason Gates is not 100% and slips in production, I don't see why not Chambers in an offense which should be on the field a lot. He is talented with good hands and underrated route running skills.

In elite offenses this is no concern, but I would temper having a WR/RB from the same team as your starting RB and #1 WR on anything less than elite. If you are projecting 7-9 season, on a team such as St Louis, I would hate to have SJax and Holt b/c there are going to be more times that you get mediocre prodution from one or the other and less time when you are going to have great production from both. Not to mention days when they are going to play elite defenses which may hit you hard at both spots on the same week.

Thanks for all the responses (at least the ones that address the topic). Anyway, I cant think of a reason not to project him at the top 5 RB or right outside with the potential to break into the elite category. Therefore, if Gore and Barber are gone and you are staring at the Portis, Brady, Moss, Lynch decision at 1.8, I'm convinced C-Po is the pick based on the RB drop off/variance between him and Lynch/Lewis/Mcgahee/LJ in the third tier. Easy decision.

Did any of you catch Wisenhunt's interview on Rome is Burning today? Essentially he said that Leinart is the starter but if he struggles Warner will play. I see this as a win-win as long as he is true to his word.

Yeah I've seen him slip to early 6th as well - the injury/loss of Cameron/addition of Ricky/bad offense has a lot of people runnin scared

I have done the research and stat projections and have extrapolated historical data while analyziing current offensive systems. I have come to the conclusion that C-PO will be a top 5 back this year PPR. 1. He is completely healthy (the last two years prior to his top 5 projection he has either been injured prior to the draft or been seen as in a RBBC situation) 2. The RBBC is dead, Betts will no longer steal carries on third down or at the goal line. 3. Zorn has stated that Portis will be the centerpeice in the offense. Portis will be relied upon heavily as Campbell will be adjusting to his new offensive system. 4. The Zorn school of Westcoast offense (think Seattle circa 2005) will focus the offense around the run game and will primarily get it to the RB inside the 20. 5. The offensive line is still very good (top 10). 6. The defense is improved which will allow the skins to run the ball later into games without frequently playing "catch-up 7. All indications from camp show Portis having a great off season and is more commited to conditioning and offseason training. 8. Portis proved that he can be a great receiver out of the backfield last year as well as a very good short yardage runner. 9. His YPC will go up exponentially as the Gibbs antiquated counter-tre system has been laid to rest. 10. Zorn stated he looks to get Portis the ball "out in space" which means more flare out receptions (where his combo of speed and power will be best suited) as well as decreasing the chance of injury banging in-between the tackles all the time. I may have missed a few points but overall I see Portis slightly ahead of both MBIII, Addai, Brady and Moss in PPR to make him undervalued in most drafts this year at his current ADP...........

YES! Couldn't have said it better myself....

Don't kow if he'll be there in the final round but....... Chris Johnson - RB Ten This kid out runs EVERYBODY. He isn't that big but he accelerates fast through holes and has more agility than given credit for. Not to mention he is an exceptional receiver. I can see him in a Bush-type role in the Ten offense and a great short-field weapon for V Young. Shhh! quiet as kept. Did I also mention that he will return kicks? All right i'll be quiet now......