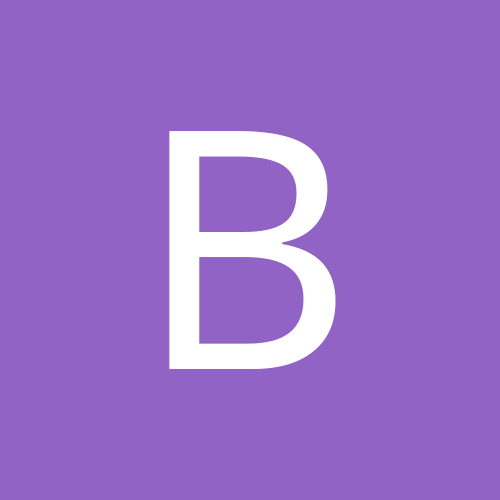 Content Count

132

Joined

Last visited
Community Reputation
0
Neutral
haha, I was about to ask the same thing! Love the lineup guy!

Regardless if anyone else comments or not, I'm still pretty psyched about it and think it was amazing!

I was down 130 points heading into Sunday night, and came all the way back to win by 0.3 thanks to the Nicks stat correction.. For the full story, see here http://www.fftodayforums.com/forum/index.php?showtopic=397546

With my excitement level at an all-time high, I thought I'd see if there are any other exceptional comebacks that can top what my team accomplished this week. After the completion of the afternoon games on Sunday, my opponent had all of his players done, finishing with a massive 145.48 points! As of this point, I had only had 3 people go. Greg Jennings (yuck), Mike Williams (ouch), and Pierre Thomas (blah). These 3 combined to give me 14.83. Going into the Sunday night game, I trailed my opponent by an unfathomable 130.65 points. Even with 70% of my team still to play, I needed to average nearly 20 points per player, a daunting task to say the least. The odds were clearly stacked against me. Sunday night I had the Quintet of Tony Romo, Laurent Robinson, Hakeem Nicks, Jake Ballard and Dan Bailey. Nicks had a huge first quarter, but was tackled just short of a TD. Romo connected with L-Rob for a huge TD in the 2nd Quarter. Romo continued to shine in the 3rd, but even though my team came to play, the effort looked like it would still fall way short. In the 2nd half, Laurent Robinson stepped up and caught a 70 yard pass, but was tackled at the 4. Jake Ballard also answered the bell and caught a big TD pass in the 4th Quarter. Dallas turned the ball over late, giving the G-Men another chance and Ballard caught another huge pass, but again just missed paydirt getting tackled at the 1. Still, The deficit had been trimmed from 130 to around 45. A couple of Romo completions (one to Robinson) brought it down to 39 and put Dallas in range for a Dan Bailey game tying FG! This would cut the deficit to 35, plus give my 5 players another chance in OT!! Sadly, this was not to be. After icing the kicker, the Giants blocked Bailey's 2nd attempt and I would head into Monday night chasing 40 points. With all the momentum in the world after making up 90 points Sunday night, I still needed Marshawn Lynch and the Seahawks D to make up 40 points Monday night. Early on in the 1st Quarter, the Seahawks blocked a punt and returned it for a touchdown! This was just the break I thought I needed to win. The rest of the half was very uneventful though, with Lynch finishing with around 35 yards. The third Quarter provided more of the same, and I went into the 4th chasing 12 points. Lynch was running hard, but I needed him to find the endzone to give me a chance at this improbable victory. The Rams drove down the field late in the 4th and had 7! chances from the 1 yard line before Steven Jackson bowled into the endzone. These additional points scored dropped my defense down and made the deficit 11 again with under 4 minutes to go. Time to wave the white flag? After the ensuing on-side kick, Beast Mode took over and rumbled, bumbled and stumbled into the endzone on a 16 yard run. Still, even with this ultimate effort, I trailed by 1.98 points with the Rams getting the ball back. After converting a first down, Sam Bradford dropped back and was sacked for a loss of 11 yards. After being down over 130 points, I was now only 0.98 back!!! All I needed was another sack, interception or fumble! Sadly, the Rams gave up and ran Steven Jackson 3 times to run out the rest of the clock. I went to bed last night feeling heartbreak, but still proud of the effort my guys turned in. Still though, making up the entire deficit and losing by less than a point was completely brutal. So this morning, I did what any of us would do, and prayed to see a stat correction go in my favor. And to by utter shock, apparently the scorer in the Giants game had mistakenly credited Victor Cruz with a 9 yard catch that should have gone to Hakeem Nicks. Credit me 1.23333 points, and a victory by 0.3!!!

Bbleehehh9 replied to Boston Three Party's topic in FFToday Board

Here's what I'm rolling with... QB- Warner (VY, Cutler) RB- Peterson, T.Jones WR- Driver, Jennings, Cotchery (Ward, L. Evans) TE- Gates K- Kaeding Flex- Hightower Having to dodge Addai and MJD tonight.. Yikes~!

ESPN locks the rosters as soon as the game kicks off.. It didn't kick off until just after 8:15

Dan O has a sprained thumb and should miss the next few weeks.. Daunte Culpepper will get the start on Sunday

yeah tell me about it.. I have Peterson who i have to play.. then Graham/Slaton/Grant... decisions decisions... thinking it has to be Graham against the Broncos, no?

what you've just said is one of the most insanely idiotic things I have ever heard. At no point in your rambling, incoherent response were you even close to anything that could be considered a rational thought. Everyone in this room is now dumber for having listened to it. I award you no points, and may God have mercy on your soul.

Couldve been better, but I'll take it.. NIU destroyed Eastern.. Western with a 7-3 win pushed.. Central only wins by 2 after Buffalo scores with under 2 minutes to go.. and BG destroyed Wyoming at their place 2-1-1.. +5 units

So far this year I haven't posted my picks or record on here, but since I've been highly successful, I thought I would enlighten all of you on what I'm playing this weekend. Most of the games I bet are generally in the MAC, since that's what I get to watch the most and pay the most attention to.. Anyways, here's what I like, all plays for 5 units. Northern Illinois -6 1/2 @ Eastern Michigan- Eastern is coming off of getting trounced by Maryland, and should be without their QB Andy Schmitt. I look for Northern Illinois to run all over the Eagles and win by double digits in this one Western Michigan -4 @ Temple- The Broncos have played solid on both sides of the ball all season long, and the Owls just don't impress me. Central Michigan -7 vs. Buffalo- Dan LeFevour is one of the best QB's that no one knows about in college football, especially at home. Central wins big. Bowling Green -3 @ Wyoming- I see BG as clearly the most talented team in this matchup, and even though it's at Wyoming and should be a low scoring affair, I see no reason why Bowling Green won't cover

Earnest Graham, Ryan Grant and Steve Slaton.. One of them gets the call... who and why? Thanks!

going with Ricky Williams as my RB2 over Earnest Graham and Ryan Grant

Romo and Colston were both gone by the time I picked

Jackson and Portis at RB... and two top 10 receivers in Wayne and Smith??? Don't quite know how you pulled that one off, but put it on the board, CHAMPIONSHIP!