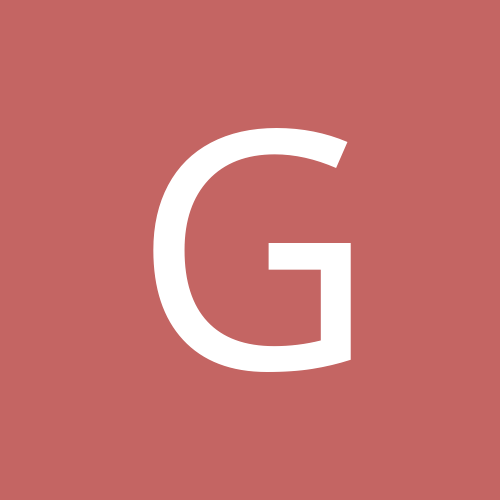 Content Count

25

Joined

Last visited
Community Reputation
1
Neutral
Would you still venture to say that Powell is a better ROS stash in PPR than L Murray? I am in need of a RB after losing Carson, and have the 1st waiver spot. The guy that has the 2nd waiver spot lost Cook, and would definitely pick up Murray if I pass on him.

Anyone feel good about his outlook for rest of season? He had a good week last week, but is essentially in a timeshare with Forte (when healthy) and McGuire. Someone in my PPR league dropped Powell before last week's game, so I'm comtemplating to put a waiver wire claim for him over L Murray since I hold the 1st waiver position. PPR league. Thoughts?

Someone dropped Powell last week in my league. Is he a better pick up (PPR) than Murray?

In PPR league, I was offered AJ and Martavis for Crabtree and Howard. My team: RB: Hunt, Murray, Howard, West WR: M Thomas, Allen, Crabtree, C Coleman, Cobb We start 2 RB and 4 WR or 3 RB and 3 WR... Thoughts on if this is a good trade for me?

Just curious, what K did you cut for him?

Anybody else think this guy could be a waiver wire steal for anyone who missed out on the top 3 kickers? Hit two 52 yarders, a 43 yarder, and a 20 yard chip shot. The long field goals split the uprights down the middle. He looks good and I think he doesn't give the kicker job back to fat a** Sebastian. I just put in a claim for this guy over Mr 'extra points' Crosby who had been my kicker.

This guy in my league is the commissioner and a team owner. He drafted DJ and said he is quitting and turning the league over to someone else in the league because he's pissed over the injury to his first round pick. He has the league money and said he would give it all back you everyone, but he's not paying his entry fee $200. Has anyone ever run into such a bizarre situation like this before in a league?

I'd go with Garcon. I expect Carolina to be running most of the game, and protecting a lead. SF should have to throw often and Garcon should get a lot of targets.

K Allen @ Denver A Rob @ Houston standard scoring with 1 point PPR

Drafted 1st in 8 team league, standard, 6 pts all TDs and 1 point for PPR QB: Brees, Prescott RB: DJ, Murray, Howard, Hunt, Henry, T West WR: M Thomas, K Allen, M Crabtree, A Robinson, C Coleman, R Cobb TE: D Walker K: M Crosby D/ST: Denver

Yes. that makes sense. I would categorize my league mates as being in the middle (partial very skilled/partial casual). There are some people in this league that do favor QB's more and would reach for one than maybe in all skill league. I know last year Rodgers was the first QB off the board but not until 3.08, which makes me feel pretty good that I would be able to get Rodgers or possibly even Brady (who I don't have that far behind Rodgers) at the 2.08/3.01 turn. Gronk has in some years gone mid 2nd, there are a few owners that covet him, but his ADP has him going later this year than in previous, so there is a chance he could still be there at the 2.08/3.01 turn. I was able to get Carlos Hyde in the 10th round last year, I could see that maybe happening (maybe not 10th round) but going a lot later than usual after rookies (Lamar Miller, Hyde, Ingram, etc) so there should be some value there. My ideal scenario would be Rodgers or Brady/Gronk at the turn, or Rodgers or Brady/BPA, or if I miss out on both QB's then just go best WR/RB/TE until round 4 and take Brees at 5:01.

Thanks for the info, Mike. I really appreciate it. I actually have first pick in the draft (standard) and am going David Johnson so based on what I am seeing I am leaning towards going Rodgers and Gronk at the 2/3 turn and then look to RB/WR in the next rounds. Going Rodgers/Gronk should give me more of an advantage than going best WR/WR (like Dez/Baldwin) or RB/WR (like Gurley/Dez). I have just heard so much this year on the importance of waiting until later to get your QB/TE, but in such a small league like this I guess the risk is mitigated substantially.

I purchased and am using the Draft Buddy excel. I entered my league's scoring, options for league and roster size, and then action to check for update and update projections. I am in a 8-team standard scoring league, and the top overall rankings were: RB David Johnson ARI 8 292.2 148.3 1.01 RB Le'Veon Bell PIT 9 257.8 113.9 1.02 QB Aaron Rodgers GB 8 429.2 85.7 2.09 WR Odell Beckham Jr. NYG 8 217.2 74.2 1.06 WR Antonio Brown PIT 9 212.4 69.4 1.04 RB LeSean McCoy BUF 6 212.8 68.9 1.05 WR Julio Jones ATL 5 209.6 66.6 1.05 RB Devonta Freeman ATL 5 209.1 65.2 1.08 QB Tom Brady NE 9 406.4 62.8 3.08 Sorry for such a novice question here, but is the Draft Buddy suggesting that the 3rd pick in an 8 team draft is suggested to be Aaron Rodgers, because he has the 3rd highest value after Johnson and Bell, or should I be applying different logic in interpreting these results? I just want to make sure I am understanding and analyzing the results correctly because it seems unusual to advocate picking a QB with the 3rd pick of an 8 team standard draft. Thanks in advance.