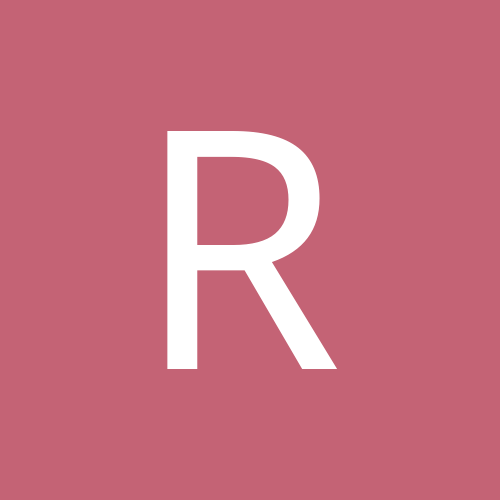 Content Count

547

Joined

Last visited
Everything posted by rurbaniak
A team dropped out of the Dungeon league, which was started by in 2003 on FFT. This team last year was the Highest Scoring team in the league. Cost is $30 for a year. We still need to do our Rookie/FA draft which occurs in June and August. This is a salary cap league/ Starting Rosters: 1 QB 9 players total (1 to 4 RBs and 5 to 8 WRs) 2 TE 1 PK 1 Team Defense Roster with Salaries: Tom Brady QB -- F7 Ahmad Bradshaw RB -- 4 Ray Rice RB -- 4 Steve Smith WR -- 1 Nate Burleson WR -- 2 Wes Welker WR -- 6 Joshua Cribbs WR -- 1 Dez Bryant WR -- 2 Julio Jones WR -- 1 Derrick Ward RB -- 1 Chris Ogbonnaya RB -- 1 Mikel Leshoure RB -- 1 Danny Amendola WR -- 2 Benjamin Watson TE -- 1 Tony Schefler TE -- 1 Interested? Apply within!

Sup CH! You in, we'll name the league after you!?!

91/100. Disappointed in myself.

WSIS, Pennington or McNair Thanks, I'll answer yours.

No. Also, I'm shutting down the registration for the weekend in a few mintues. I'll open it backup Monday for those still interested.

We have a don't ask don't tell policy.

rurbaniak posted a topic in DPL

By request, and the odds of FFT going down and screwing us, here's our new drafting site: http://www.firstandinches.com/forums/forumdisplay.php?f=41 If you aren't part of our forums, signup. and send me a email at rurbaniak14 at yahoo.com and I'll confirm your registration.

4.07 - Ben Roethlisberger,QB, PIT

3.6 - Calvin Johnson, WR, DET

rurbaniak replied to paulinstl's topic in DPL

Torrid, are we not going to see you for another 4 years after November?

rurbaniak replied to Jackal's topic in DPL

Tenderlion Terror RB S. Jackson, STL WR B. Edwards, CLE

http://www.sportingnews.com/yourturn/viewtopic.php?t=248801 Enough said..

Ok, I found my login and I'm in.

Hey guys. If you need someone to manage the team, I'd be honored to do so. Also, I still have access to this bored!

Unfortunately this is true. Jgalt will be missed, I've been stunned since I heard about it. Prayers for his family, this is a black day for all that knew him.

I think they need to take the website down for another 3 months to fix it.

Ok, so first of all, the Database was corrupted and put FFT down 8 days. Where's the backup of the DB prior to upgrading? If thats the case just restore the old DB and your backup up and running in no time. Why you doing a LIVE update anyways? Do the upgrade off line on another box, get it working, and move it over after you've got it done, downtime would have been minimal. Sorry Mike, but thats poor planning and execution on your part.

Vince at the beginning of ECW Tuesday Night: Then part of the timeline from WWE.com Yea, I also saw how people said they trusted him with their, and their kids lives. I think that was Chavo. Now how do you think he feels? I liked Benoit as a Wrestler, but now he deserves no respect and what he did was chicken sh1t. WWE is doing the right thing and distancing themselves now. Also, Benoit is getting what he deserves in hell. Maybe he's questioning his thoughts on religion now?

Notice the guys you referenced are not SUPER stars. They see guys who ARE the super stars that are "gasing" it, and they have to to just keep up.

Does a happy ending from your mom count?