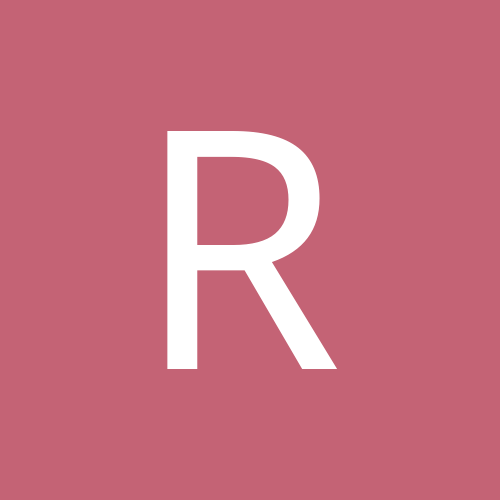 Content Count

599

Joined

Last visited
Everything posted by rurbaniak
Well, we have two weeks left, I thought it was one, so scratch that previous message. It's a possibility.

Yea, a bit to play out still. In the North, me and Norseman go at it for the division. I think if Marauders wins, he has the tie breaker since he beat both Hands, and Norseman, so he'd get the bye.

Do we want to pay a few dollars more a year and make this a pay league? 100% consensus needed to establish. And then we can work on the details of what we want to payout.

That's pretty impressive.

2020 Dues are $8 for RTSPORTS. I sent out an email with payment options. PAID: Motown Brawlers Abdullah Oblongata V4E Jackie Chan (paid thru 2021 season) Twinsdad Danzone JScott BigMarc Lamar way to go Hands Solo

Titans and Vikings If the NFL officially postpones Steelers at Titans or Vikings at Texans without shuffling bye weeks, meaning any team has two or more off weeks, due to covid positives or contact tracing, we may do the following for your league: If an extra open Week 4 is added, we will set all individual players on teams involved to injury status "covid". This means your league's covid injured reserve rules will apply. Note that we do offer a covid-only I/R option for private leagues. If an extra open Week 4 is added, we will set the week as "bye week" for all teams involved. This means your league's bye week scoring rules will apply. For most leagues that is a zero. Check your rules your commissioner might use YTD average or previous week. If games are rescheduled by shuffling bye weeks, we will simply update bye weeks in your league. Plan for this, Steelers and Titans might have a Week 4 bye. These actions will only be implemented when the NFL makes an official announcement, and not based on projection or speculation. The situation is fluid and will be all season, make plans for your team to have unexpected bye weeks as the NFL is likely to reshuffle the schedule rather than have open weeks.

Ugh, shut up! Lol. Wow, big scores! Also, yea, I need to pay for that, thanks for the reminder.

You have when your up by 40 after Sundays games. That feeling you have when you've lost by 10 after Monday night.

Just sent another, let me know if you don't get it.

Also, while testing the IR slot last night, I accidentally dropped Marquise Goodwin, I just re-added to my lineup off the Protected Free Agents list. Full disclosure.

Free Agency opens at 12 EST on Monday August 3rd. IR Spots become available at this time as well. Due to COVID concerns, we will expand the IR slots from 2 to 4 for the 2020 Season. IR spots are intended to be used for injuries, suspensions, etc. And can be activated to the roster at any time. It is not meant to stash players to expand your roster.

Yea, I don't know why that was happening guys, sorry. I didn't change any settings to make it all of a sudden work, and by time I had saw this, Dan had already picked up someone at 12:30. Also, checking emails, Bigmarc was first to get me the players and contact me, so it worked out the same as probably would of anyways.

Sorry, at the office this week, it's hard to do this stuff on my phone. Anyways, I see that DanZone was able to do a pickup, and I tested it on my phone with the website and it worked. Are you guys using the app on a phone, or what, please give me some details. Also, if one of you can try it again and see what happens, let me know. I tested it last night from my computer and it worked as well.

Ok, we will shelve this until next year for discussion.

Also, another idea for this is RTSports allows you to run a seperate NFL Pick'em pool with your league. So we could set aside $5 a person for this, and even if you are out of the picture for winning a division or league, you still have a reason to login for this, and possibly win $60.

I'm not against a $20-$25 fee. If we did $25 and it could break out something like this: 12 teams x $25 = 300 $8 RTSports fee ($96) $204 to pay out whatever we may see fit. My idea is pay out $8 to each division winner ($32), and then $172 to the overall winner. We could pay out more or less.

If we carved out 2 hours for this 4 round draft one night a year, think we can make it happen?

Well always open up Free Agency after the draft usually in July. But obviously we're running a late, so I changed it to August 3rd @ Noon EST until the season starts.

3.2 Joshua Kelley LAC RB 3.3 Christopher Herndon IV NYJ TE 3.4 Rob Gronkowski TAM TE 3.5 Antonio Gandy-Golden WAS WR 3.6 Cole Kmet CHI TE 3.7 Donovan Peoples-Jones CLE WR 3.8 Van Jefferson LAR WR 3.9 KJ Hamler DEN WR 3.1 Justin Jackson LAC RB 3.11 Jace Sternberger GNB TE 3.12 Darrynton Evans TEN RB

1.01 (3-10) - TDZ Titans - Clyde Edwards-Helaire, RB, KC 1.02 (4-9) - Lamar Way to Go - Jonathan Taylor, RB, IND 1.03 (5-8) - Greenwich Village People - J.K. Dobbins, RB, BAL 1.04 (6-7) - Four Norsemman (Lost vs Twins and Marauders) - Jerry Jeudy, WR, DEN 1.05 (6-7) - Twins Dad (split vs others) - D'Andre Swift, RB, DET 1.06 (6-7) - The Marauders (won vs both) - Cam Akers, RB, LAR 1.07 (7-6) - Wyatts Warriors (1st round loss, loss vs Scrotal Fro's HTH in Regular Season) - CeeDee Lamb, WR, DAL 1.08 (7-6) - Scrotal Fro's (1st round loss) (rurbaniak via trade) - Justin Jefferson, WR, MIN 1.09 (7-6) - Abdullah Oblongata (2nd round loss) - AJ Dillon, RB, GB 1.10 (8-5) - Hands Solo (2nd round loss) (Scrotal Fros via Trade) - Ke'Shawn Vaughn, RB, TBB 1.11 Jackie Chan Presents (Lamar Way to Go via trade) - Henry Ruggs III, WR, LV 1.12 (10-3) - Motown Brawlers (Superbowl win) - Joe Burrow, QB, CIN

MoTown receives: Jordan Howard, HB, MIA Abdullah receives: John Ross, WR, CIN + 2020 4th rounder + 2021 4th rounder

For Justin to take on the 4th rounder in 2020, he'll have to drop a player, or you'll need to re-work the deal. Either way, post your decision here.