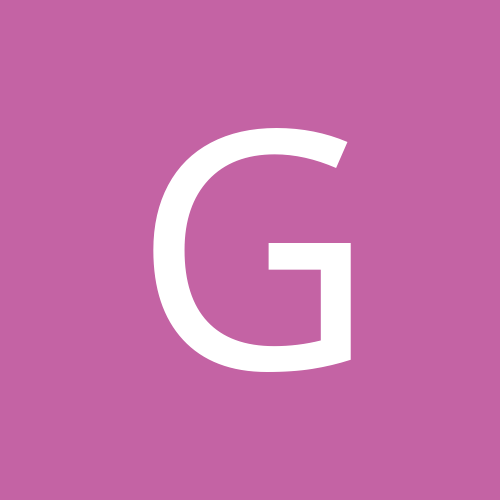 Content Count

3,155

Joined

Last visited

Days Won

8
Community Reputation
184
Excellent
This is always a hard thread, because it's hard to factor injuries. Should we look at say McCaffrey or Mixon differently than Barkley? I do. So without further ado, here are my candidates: QB: Lamar Jackson: He was going in the 1st or 2nd round in drafts, and was extremely average this year Russel Wilson: Looked like a league winner to start Matt Ryan: I expected a big year from him with Ridley and Julio. Not so much RB: McCaffrey: Hard to fault a man for being injured. But multiple injuries over and over again? Dude was the #1 pick and sunk many a season Elliott: Typically went 4th and was literally unplayable the last 6 weeks. MIxon: Here's another 1 round pansy that couldn't stay on the field WR: Thomas. What a piece of garbage. Had what, one good game? Suspended for beating up a teammate? Golloday: Missed the 1st two games, played one or two, then was 'day to day' for 12 weeks. Chark: Could easily put guys like Julio on the list, but at least he had good games the few times he was healthy. Chark was going as a WR2 in some leagues and was unstartable TE: Ertz: lol what the hell happened to this guy? Engram: Hate to label him a bust since he was never very good. Higbee: People were expecting him to make the leap into the upper tier this year. Instead he was awful. Well there you have my suggestions (yes I am this bored). Unfortunately i had a lot of these bums this year. My picks for the winners: Wilson Elliott Thomas Ertz

5 FGs from Bass in one league. Buffalo D to score 0 and Folk to get minus points in another. Good times

FU to the refs in that Washington game taking away the Thomas TD. Probably cost me $600 And fock you Mike Davis. Really? 28 yards in a game you're up big? Retire already you idiot

Somebody please explain to me this insane infatuation Carolina has with Curtis Samuel? Mike Davis should just take a seat, as should their WRs.

Whoever Washington's backup QB is must be a parapalegic, because Dwayne Haskins is the worst QB I've ever seen. Is Logan Thomas even focking playing????? I knew this little dwarf Cooper Kupp was going to fock me. Hasn't done in months, but today's the day!

FU Jalen Hurts and your bomb TD. FU Mahomes for literally throwing 1 pass to Tyreek in 2 1/2 quarters. Oh well, Kamara'd in one league, Murray, Cook, and Hill having their worst games of the year in another, and I may squeak out my 3rd place game. And... fock myself for starting Logan Thomas over Robbie Anderson

Bears up 24. Trubisky still chucking Tyreek Hill hasn't seen a target since the 2nd qtr David Johnson having a career day against me in two leagues. Fock everything and everybody Edit: and some scrub named Pierce gets the rushing TD for Chicago

fock me for starting Tyreek 'decoy' Hill. I knew better.

Trubisky, 25 attempts at half. Montgomery, 8 touches. What idiots design these game plans?

FU again Chicago. Not even trying to give Monty the ball.

FU to every defense in the league. I swear whichever one I play gets me absolutely nothing. Last week it was TB. This week in one was NO. Today it's Cleveland. Amazing.

FU Chicago. 1st and goal at the 1 and you run a reverse to a scrub TE? I guess Montgomery is simply a decoy today. Wonderful

FU NY Giants for being pathetic. Looks like Lamar will be pulled at half again FU Jacksonville D for all of the sudden being great against the run. FU Alvin Kamara

Gratefulegg1973 replied to The Football Guru's topic in FFToday Board

Ok I have a few more: 1. We start 3 WR/TEs, (so you can have 3 TEs and 0 WRs). Not that this'll matter since I was Kamara'd, but would you go Robby Anderson or Logan Thomas? Obviously I need upside. 2. Have to decide between Mike Davis/Zeke/Pollard. And if anybody in the GB area can kindly kidnap Rodgers and Jones just for the night, it would be much appreciated

Yep, I'm your Huckleberry. He sucked all of last year (I had him). He sucked most of this year. The good news is, I won't have to stress about my WR2 decision tomorrow.