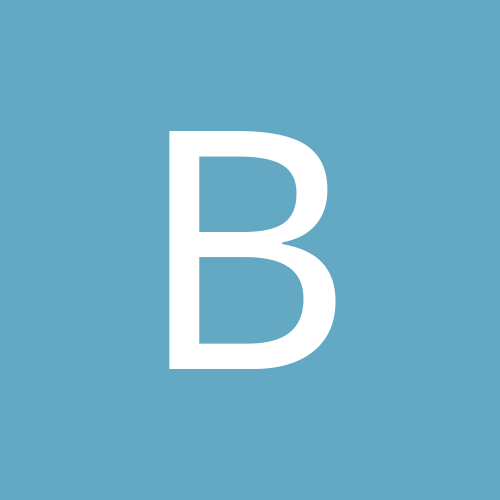 Content Count

1,649

Joined

Last visited
Everything posted by BobSanders_33
Julio and likely D Adams out. Praying for my Andy Isabella dart throw to work.

I'd say Henderson. At minimum he is an unknown in a good offense. He showed that he has some juice in his most recent game. It was just last year that people were drafting him in rd 5 for upside. A post hype sleeper. Freeman didn't look good last year in a better offense that he knew. Now he has to learn a new offense and has been out of the game and hasn't been training with a team for a long time. It wouldn't be surprising if there is some time needed to condition and pickup the offense. Then you have the schedule. Look at NYG's schedule and tell me what spots you would put Freeman in even if here were the starter: SF @LAR @DAL WSH @PHI TB @WSH PHI BYE @CIN @SEA ARI CLE @BAL Maybe @CIN? Those are some tough run D's in front of them.

Coleman will be back this week. He will split some work with Snell and be called off the field for Samuels on 3rd down. The OL is depleted and you'll get 15 for 40 and 2 receptions for 15.... if he makes it through the game.

BobSanders_33 replied to Jarvis Basnight's topic in FFToday Board

I think we are unfortunately going to see an unappealing RBBC in Pit. Snell and Connor will both get 2 down work. It looks like Samuels will get some 3rd down work. The OL lost 2 important starters for the year. This is just a horrible situation. The other thing that sucks about Connor is that he is like a bigger Breida. The dude gets hurt in game way too often. I'm also concerned with Big Ben due to the OL injuries. He holds the ball so long and is a statue in the pocket. Sure he shakes off some sacks but he is going to take some hits. With his age and injuries I don't know if he makes it the entire season. I'd divest from all Pittsburg players at this point.

If he fell to 2.03 then you drafted with idiots and should be fine.

There was talk from the experts that Arizona would have an even distribution of targets across players. It looks like Nook is the alpha and getting tons of targets schemed to him. Austin Eckler doesn't totally fit with Tyrod. One target on the entire day. Mobile QBs don't target RBs historically. Phillip Rivers does like to target RBs. In PPR Hines might be a Cohen/Eckler like player. Jax could start out 3-1. That is not what the ownership was hoping would happen. Trevor Lawrence in NYC. Matt Ryan might be the QB own. Jackson and Mahomes have good Ds to prevent shootouts. Matt Ryan is going to have to sling it every game.

I think you can find the blurb by searching Thompson on rotoworld.

If your choice is between those two then I'd say Robinson. I really don't see the value in either. Jax is going to be playing from behind and Chris Thompson is the clear 3rd down back. It seems like Jax would be a bottom tier offense. Reports were also that Thompson was the red zone package player. You are going to get a RB that is likely to be in a 3 way split on a bad offense. I'd rather roster a player like Joshua Kelly or even Malcom Brown. You have a lot of maybes but they could have roles in decent offences.

I think this works in real football but will be frustrating for fantasy owners. Some kind of 40/40 split between Fournette and Jones with Shady getting some work on 3rd downs and hurry up. It will be hard to know who to start each week and if you pull the trigger on the wrong guy as your RB2 it will be a 7 pts PPR line.

Staying healthy is a big thing. I think many doubt he will stay healthy. There is also concern that over time the injuries have built up and sapped him of athleticism. Being below 4 yards per carry the last two years puts me off. Due to injuries I think he has a low floor and a low upside. At his average draft position in the middle of the 3rd I'd rather take a WR or a higher upside choice like Johnathon Taylor.

I think it will be hard for the NFL to pull this off. As of today they still lack the central plans to make it work. If it does work the limited fans in the stand; teams going 0 fans or even 20% will change the game on the field. No false starts do to fan noise. Less home field advantage. Easier ability to audible at the LOS. These things could push scoring even further.

I drafted Gordon in 6th thinking he could be a steal. Watched a majority of the games this year. He is just lumbering. He lacks flexibility. A two weeks ago people where saying he would see his breakout @ Washington. Then he goes 5/59/0. On the Fantasy Feast Joe Dolan said JG was going to explode against NYG! Then he goes for 1/7/0. Now he is a big inflexible WR with a bad knee. I'd rather have AJ Green. At least if AJ comes back he is worth starting. JG is not.

Did that when Mack started breaking down a week ago. It is a matter of when not if Mack misses time.

Diggs to AZ to secure the future of the air raid. A man can dream.

I drafted him in the 7th thinking that he would be a steal and a great fill in for bye weeks if he only missed the first 3-4 weeks. At this point I do think that he slow plays this to the fullest. Would not be shocked if he doesn't come back until after the bye in week 10.

Bad ankles and a wet surface. Shady is a top Dfs play.

10 carries, 18 yards and 2 receptions for 15 yards.

I dont think Williams is back next week. If McCoy is out then he is a must start. I think McCoy plays and is ineffective.

3. Winston- as a Godwin owner I fear they will pull the plug. He is a head case and good melt down for a benching at any time. Their schedule is brutal with traveling across the country and a lack of home games. 2. Murray- the awesome thing is that he has a huge yardage floor on passing. They just dont seem to have guys that make plays in the red zone. Would like to see him take off and run. 3. Mayfield- has not been great. True that OBJ's yac made his game last week. It helps that he does have the playmakers. Cleveland might be still figuring out the offense.

I know this is one of those places where the holder of a player thinks they have the value. McCoy is not the guy. I've watched all the KC snaps. He is an aging RB that has hit a cliff. He hasn't looked good pass blocking or in the receiving game. Now he has a gimpy ankle. Sorry McCoy owners but this is not the recipe for success. The KC OL has also looked horrid run blocking and they lost their best OL for a few weeks due to sports hernia surgery. I think what you are going to see is a lot of passing and Darwin Thompson coming out of the backfield. That is the player that could take this job. That was the hype in the preseason and it was crushed with the McCoy signing. Now the door is open.

There needs to be an injury before we can have Sony League Winner or Rex League Winner.

Jones sucks. I was listening to a radio show last year and there was a story about Jones smoking dope and eating cheese burgers at 4am in the club shortly before training camp. Poor work ethic. Doesn't understand protections so can't be trusted on passing downs. Best case is this is a 1a, 1b and Dare as the 3rd down back on a team with a poor OL. Not the recipe for success.

I'm rolling him out there. I'd like to have some action in what could be a fun game to watch. Both these teams run plays at a top 5 pace. AZ showed last week that you can't just get a lead and let up. Balt will have to keep a foot on the pedal. There is not a CB playing in AZ right now that can keep up with Brown. All he needs to do is get a step on one throw and he makes your week. Balt pounds and keeps the safeties up near the box. Then it is RPO and Brown is in the third level. BOOM!

I like Brady. I think NE has weapons and Brady will want to prove himself as still being in the MVP conversation. Not sure what you mean about ATL having a brutal schedule. Ryan operates best indoors and he plays indoors a lot this season.