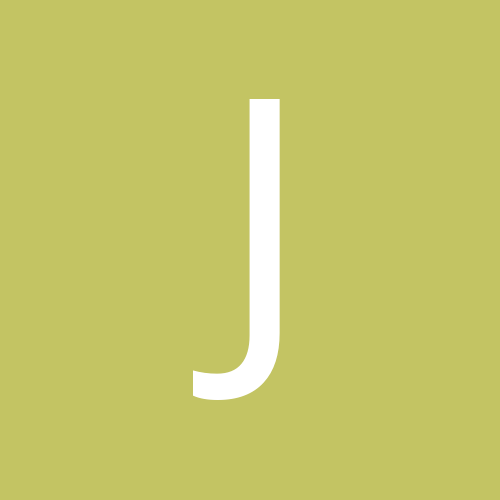 Content Count

38

Joined

Last visited
Community Reputation
2
Neutral
Recent Profile Visitors
The recent visitors block is disabled and is not being shown to other users.
What is your toilet bowl winner get in return for winning it? Entry fee back? We just usually give him the #1 overall spot.

We are debating getting rid of the TE spot all together and just using them as a flex option instead. Would like to know if any of you and your leagues do this? The TE just seems to be a wasted spot imo.

We have been thinking about adding this to our playoff system next year. One of the teams in our league is the highest scoring team but they are 4-8. They will miss out on the playoffs. What we are proposing to do is have 7 teams make the playoffs with one team getting the 1st round bye and that 7th playoff team will be the team with the highest point scored and be this number 7 seed. Just looking for thoughts and opinions on this and if you do this in your league.

He waa hot garbage anyways

you are correct....Thank you

In another league I play in, A owner is selling his team off for draft picks. It's a ppr league I play in, but I just only need one of them and not sure, which one is the better player moving ahead. Here is current rb and wr roster Rb- D. Montgomery, E. Elliott, C. Patterson who is on IR at the moment, D. Harris (NE) WR- Gabe Davis, C. Lamb, T. Boyd, Amon-Ra St.Brown, C, Sutton As it stands now Sutton is not playing for me anytime soon. Lamb has been mediocre imo, Brown is injured always, Boyd is inconsistent but when he is one he is great and Davis the same thing. RB's are average at best. Just aquired Montgomery in a trade...Lots of pieces but not sure what to make of it. Obviously Cook would be the best option but his season has been ok . He is ranked 15 in RB points in my league while Waddle is #7 for WR'S. Just a side note too, one owner has offered me Mostert for Lamb. He knows that I love the Dolphins so i figured I ask that question too. Like I said lots of stuff and moving pieces. Any help is welcomed.

Brown, sutton, london wr Harris from pats and elliott are rbs

My remaining wr's are Brown- Det , Sutton -Den, London- ATL....others rb is Elliott who is god awful and I do have Harris from the Pats... I hope this clears up things...

Patterson went on the IR today and I am left with no good rb's. Was offered Jacobs for Lamb in a ppr . I still have 2 good wr's if he goes but not sure if its worth it? Any help is appreciatted.

Seeing how most good rb's will be gone by round 2, is spending a 3rd pick in a 12 man ppr league to early? I will be picking #32 in the 3rd round.

Need to help here, I was wondering if anyone can throw out some Rb's names that could be available to draft in the 3rd or 4th rd? I play in a ppr 12 man league and looking for some advice. I currently don't have a 2nd rd pick because of a trade I made last season.

im drafting at number 8 so i rather like that to be honest

I have Wilson but been playing the guy from Washington. He is on a bye and free agent options are slim. The guy getting Wilson would be receiving the combo of Montgomery and Herbert. I would get cooks from Houston and a throw in plsyer....is it this worth exploring? We give out bonuses for longer tds and 300 yd games...